How to Start a Video Marketing Company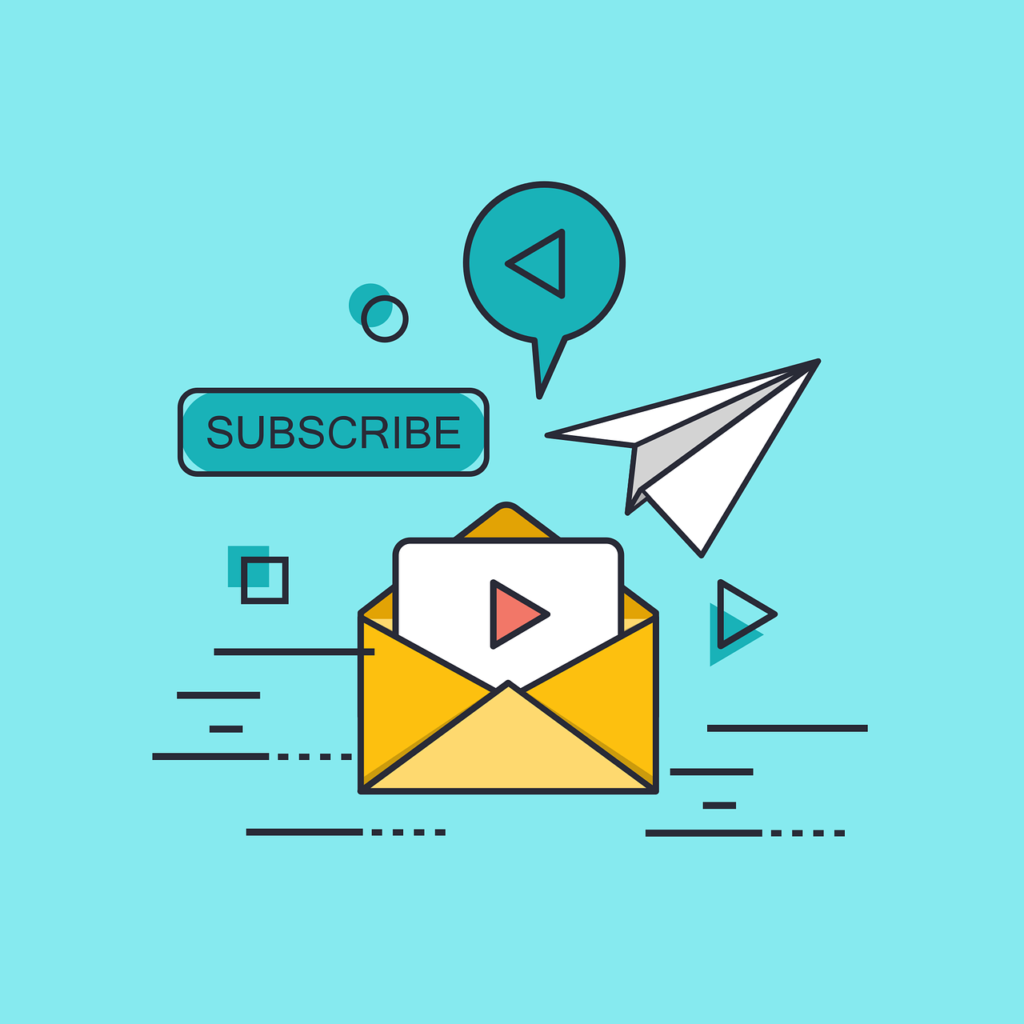 Decided to start a video marketing company? Still on the fence about it? Maybe you've got dozens of ideas dancing around in your head, just waiting to come to life (and make you some serious cash).
But there's the obvious question: how do you make that happen? That's where this guide comes in. We'll cover all the essentials to starting a video marketing company—and none of the overwhelming extras.
Why bother with video marketing?
The short answer? It's a profitable business venture. Here's why: customers engage with videos more than any type of media. But not everyone is good at making video content.
As a result, video marketing is here to stay, and it's an arguably recession-proof business. And as a video marketer, creating new campaigns can be a really rewarding line of work. According to HubSpot, 90% of customers say that video impacts their purchasing decisions. Plus, video marketing drives customer conversion rates over 80%. That means your work can impact other professionals for the better!
Ready to make that happen? Let's get started.
4 Steps to Start Your Own Video Marketing Company
A lot of guides about video marketing get extremely complicated. They're helpful, of course, but their sheer comprehensiveness can be a bit too much. Here are four simple (but manageable) steps that will help you get started on the right foot without getting overwhelmed.
1) Learn the skills you need…or get the right people on your team.
Video marketing requires a lot of different skills: storyboarding, videography, editing, budgeting, customer service, and so much more. In a sense, that's an inevitable part of starting a business; you wear lots of different hats. And you don't necessarily have to be an expert in every single aspect. But having a working knowledge of several different skills is a great way to set yourself up for success.
Take video capture skills, for example. You can spring for expensive equipment if you'd like. But they come with a learning curve. You might be better off investing in, say, a $100 e-course on video basics and then using equipment you have on hand. After all, you can still create content with something as simple as a modern smartphone. Many phones shoot in 4K, which is more than enough. And they're user-friendly, too. A lot of great videographers use tools as simple as a lighting ring, a tripod, or even a selfie stick.
Another essential skill you'll need is video editing. Any video is only as good as the editor behind it. Thankfully, we live in an age of software, and there are plenty of great tools. Top picks include Video Creator, iMovie, or even a mobile app for smartphone videos. But those aren't the only good ones! Our advice: toy around with a few different ones (or their demos), find which one works best for you, and then get familiar with your favorite.
Last but not least, familiarize yourself with the basics of SEO. Not only will this help you ensure that your customers find you, but it will also make sure that you know how to get your customers' content spotted. With the right SEO strategies, you'll be ready to give your customers' video content a high ranking on major search engines, thereby improving their click-through rates across web pages.
On the other hand, it's important to know that the rules of SEO change frequently, too. You'll want to keep in the loop. Free resources like Hubspot's SEO Starter Pack can be a huge help or you may consider working with an expert to assist you with executing the SEO strategy of your video marketing company.
If any of these skills sound overwhelming or intolerable, you can always team up with someone who already knows the ropes. Having a teammate can be lots of fun, and it frees you up to handle the aspects of the business that you love.
2) Determine your target market
This is basic to any industry, honestly. After all, you can't serve customers efficiently unless you determine who you want to serve in the first place!
For instance, will you serve small businesses? Start-ups only? Non-profits? Tech companies? Education groups? Fitness gurus? Or will you be a one-stop shop for video marketing? Honestly, the sky's the limit here. You can serve any niche you please, or you can keep your net spread wide. Either way, you should determine your audience from the get-go.
Determining your target audience allows you to customize your content. That way, you avoid wasting time and money making content for audiences that won't enlist your services.
For example, some video marketers specialize in making demo videos for new products and services. If so, you might decide to invest in studio lighting, script prompters, and so on. A video marketer specializing in brand videos might concentrate on interviewing company executives and visiting the top locations to learn the company culture.
No matter how you slice it, determining your target market gives direction to all your business decisions.When you know who your target market is, your video marketing company would be able to attract and convert high-quality leads and stay focused on implementing your marketing initiatives, strategies, and upcoming plans.
3) Establish your web presence
If you're going into the video marketing industry, an online presence is a non-negotiable part of life. On the barest minimum, you should have a website to showcase your service, detail your prices, and give potential customers an opportunity to reach out. If you are based in Canada, check online grant BC by Sun Bowl, to help you with your website launching.
That said, it's also a good idea to establish a presence on social media sites. Media Mister's social media marketplace you can try to boost your following. Of course, the top video platforms in the social media industry include the obvious YouTube, and Facebook has a massive share in the scene. But there are lots of others. TikTok is an essential if you're catering to the Gen Z crowd. Other popular avenues include Snapchat, Instagram, Twitter…you get the idea.
However, aside from those mentioned above, there are also other top video platforms online that you can use to upload and stream your video content to establish a strong digital presence. All you have to do is pick the one that will work best for your video marketing company. For instance, when choosing the right platform, it's important to consider its user base and impressive features to get the most out of your video content in the online world. Also, make sure to find a video platform that can help build and grow your video marketing business by turning your video content into marketing machines.

This is probably the best way to showcase your video marketing skills than nailing those video ads on social media platforms right?
On the other hand many of the largest video marketing companies have a presence on every platform known to humanity. But as a smaller start-up you'll want to keep things sustainable. Start small with one or two. You can always add more platforms later; it's much, much harder to delete a profile on a site.
Once you have determined your target market and all the channels you will use to serve your content, it will come quite handy to create an effective multichannel outreach strategy to reach your target audience with the right content on all the different platforms they visit, simultaneously. This will give you a more rounded and holistic approach to guide your audience through every touchpoint they come across with your brand.
Likewise, some video marketing entrepreneurs start blogs to provide valuable content to their users. This might not be doable at first, but as your audience grows, it's an avenue to consider.
4) Create your business
Now let's talk about the legal side of things. No matter what state you operate in, there's a laundry list of laws and legal codes you must adhere to.
There are lots of decisions to make when you start a business. But one of the most important ones will be choosing whether to be an incorporated or unincorporated entity. For example, you might want to choose between operating as a sole proprietorship or an LLC. Both approaches are perfectly valid, but for many new businesses, we recommend setting up an LLC.
Why? Incorporated entity types like LLCs get the advantage of personal asset protection. This is a somewhat complicated legal concept, but here's the gist of it: from a legal standpoint, an LLC is like a person. It can incur debts, purchase property and other assets, and even be taken to court. So even though you'll be the person making decisions for the business, it's as though the business itself is making those decisions. And the business is held accountable for them.
If something goes wrong with the business, someone has to pay for it. If you're a sole proprietor, that obligation goes to you. And if you can't pay the debt from your cash reserves, your creditors can seize your other assets: your house, your car, and so on. But if you operate as an LLC, that can't happen. Your personal assets stay yours; creditors can only lay claim to the business's assets.
Ultimately, it's your decision. But we recommend forming an LLC. Here's a quick snapshot of how to do it:
Create a name for your business: This is where you can let your creativity shine. You should create a name that's unique (no state allows for identical names, and most don't even allow deceptively similar ones). Plus, the name should be memorable, and it should describe your business. You should also consider protecting your name on a federal level with a trademark, in case you want to expand your business nationwide.
Register your business: To officially create an LLC, you'll need to file the proper forms and pay the registration fee. Most states call this the Articles of Organization, but you should look at your state's website to know for sure.
Get any licenses required by your state: Not too many states require a statewide general business license. But lots of states have licenses for certain industries. Even though corporate video marketing isn't a highly regulated field, you should still double check to make sure you have any licenses you need. This applies on the county and city levels, too.
If you need any help with this step, check out the many free guides online. A quick search will show you comprehensive guides to selecting registered agents, starting an LLC in any state, and much more.
Conclusion
Generally speaking, a video marketing company can be a lucrative business these days. Since video content is considered one of the in-demand and fast-growing forms of marketing, many businesses and companies will more likely work with video marketing service providers to carry out their strategies more effectively.
Hence, if you're looking to build your own video marketing company anytime soon, then keep the information mentioned above in mind. That way, you'll know exactly what to do and where to start to make it happen.