Your CRM: Custom-made or Off-the-Shelf? This Checklist Gives the Insights You Need.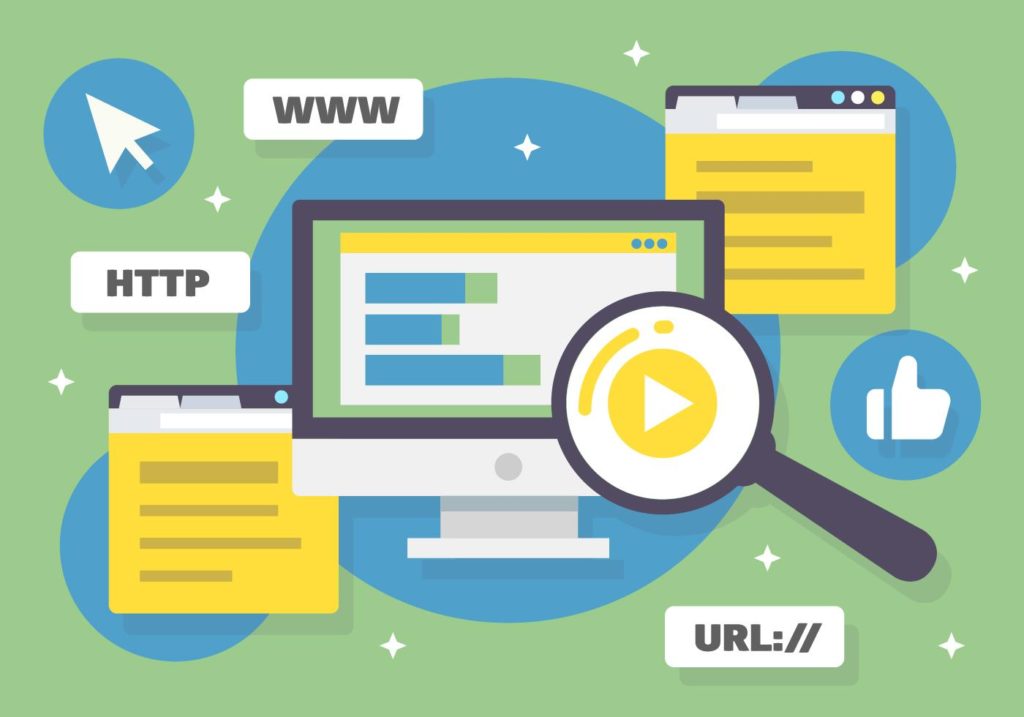 Building your own Customer Relationship Management (CRM) system will cost more than buying one of the many off-the-shelf products — in the short term at least. However, developing your custom product does not need to blow out your budget. This article addresses your options if you are in the market for a CRM.
So, you are thinking about buying a new or ready-to-use CRM for your business, or modifying your current system? Your CRM is a long-term investment. The returns to your company will be weighty if your custom CRM app is:
made by skilled programmers
smoothly blended into your current workflow
designed with specific features for your business
based on a well-engineered model.
However, you will probably need to analyze your business's immediate requirements and long-term aims before committing to a custom CRM.
Rubyroid Labs offers you insight into whether your current situation requires your custom-made CRM software. How do you figure out whether building your own CRM will pay off long term, compared to using a ready-made application? We put together this checklist to help you make decisions about this.
Out-of-the-box CRMs don't give you desirable features
Modern CRMs provide oodles of popular features — but you might have ideas for your CRM that are not covered in the existing product range. To implement unique ideas you may need unconventional thinking and actions.
Making an unconventional strategy come to life will require unconventional technical solutions.
There are many pre-designed CRM apps available. This market is currently estimated at $58.04 billion and is predicted to reach $128.97 billion in 2028. So, before you decide to build a CRM, look at the most popular ones.
If you can't pinpoint a CRM that offers you the relevant set of features, you should consider developing your CRM software. Programmers with decent skills will bring your boldest ideas to life, leading to significant improvements for your business.
Here's an example from Rubyroid Labs practice: A UK-based cruise firm Sail Croatia wanted to automate booking and boat allocation. We built a custom CRM that digitized these operations resulting in a 70% reduction in manual labor, representing a significant cost-saving. Let us know if you'd like to use our help at Rubyroid Labs to achieve results like this.
Your team membership keeps changing
When thinking about building your own CRM or using an off-the-shelf product, make sure to consider your team's size.
Prices for premade CRMs typically vary by the number of users. Rates can range from $119.88 per user per month with a yearly contract to $159 per user.
For example, you can purchase a plan allowing up to five people access within the system. This strategy will be fine if you have a stable, predictable number of staff involved in client relationships. Subscribing to a particular plan is similar to renting an office — a viable option for many.
But what if your staff numbers keep changing? You might be paying for space and equipment that your team is not using.
Responsible support is crucial for your business
If emergencies or out-of-the-ordinary situations are rare for your business, you may not need to build your own CRM.
There are three main concerns about premade CRM client service that you should be aware of:
CRM providers constantly improve the efficiency of their operations. With the rapid development of AI, they mostly rely on chatbots or voice bots to deliver client care.
CRM app providers divide their staff into departments. You should be ready for communication with different support agents when you contact them to fix a problem or receive assistance.
Aiming to provide 24/7 support, CRM providers outsource some operations to subcontractors. Typically, this addresses their call center, which needs to send your issues over to a required team, a team that might be soundly sleeping on the other side of the globe while your business has troubles.
These concerns occur but are not necessarily true in every case. Most well-known CRM companies provide high-caliber support.
If responsive support is the highest focus for you, create your own CRM app. Point out the terms of service in an agreement with your developers, and they will deal with any technical problems.
Expect considerable changes in your business within one year
Ready-made CRM systems generally offer monthly or yearly payment options. Often, annual plans are cheaper.
Buying an annual plan might work for you if, within the next 12 months, the following phrases tell about you:
your requirements remain the same,
your business position is unlikely to transform,
you have no intention to scale up or down significantly.
It is a viable alternative to building your CRM system. You can move gradually, lay the base, and add functions as you recognize your business needs them. Although building your product is more expensive at the outset, this strategy can be the cheapest over time.
You want to use a diverse kit of digital tools
Every industry has its niche apps, and every business has priorities based on its unique profile.
If you are an established business, you will have a proven set of digital tools — if you are searching for a CRM app, it is only normal to choose one that supports most of them.
CRM companies are always working toward diversification. They do this by focusing on the industries where efficient customer relationship management is paramount. Then they integrate with the existing software that is popular within those industries.
With the hundreds of premade CRMs available on the market, you will likely find software supporting most of the tools upon which you have been building your business.
Another point to remember is that some CRM companies will charge you separately for a particular integration.
However, if your business requires too precious a toolkit, building a CRM app is the only solution because custom development will allow for the integration of your favorite apps.
Also, as your business develops, you will need to integrate new software from time to time, and with a custom CRM app, this won't be a problem.
You need a limited set of features and integrations
An efficient CRM system should be easily manageable.
Most modern ready-made CRMs are pretty tricky because they come with a wide range of functions to meet the needs of a broad range of businesses.
Being able to satisfy the needs of a diverse audience is a consequence of survival for most CRM companies. Even the simple CRMs to use today will start growing in complexity tomorrow.
Today's CRMs have user-friendly, customizable interfaces, so you won't ever get lost. Make sure that your chosen CRM software allows you to build the necessary processes around it.
Take into account that you will have to invest a lot of time and money into staff training before making any new software an integral part of your workflow. Some systems might seem to meet your requirements but turn cumbersome.
Alternatively, you can build custom CRM software. Set feature priorities for the developers and explain your vision to them.
Customer data privacy is something you want to ensure in-house
Protecting your customers' data is critical for any business, primarily if you operate within a highly regulated field like finance or healthcare. There are companies dedicated to guiding you on issues of data protection.
The top CRMs you can buy prevent breaches using some of the most advanced techniques, such as double authentication, various data centers, encryption, business staff training, etc.
Yet, they are not 100% foolproof. One of the top CRM companies, Redtail, had to admit in 2019 to a significant flaw. Their clients' names, addresses, birth dates, and Social Security IDs became publicly available, and how third parties used this data remains to be seen.
If your CRM provider has a severe leak and you are incriminated, you could end up facing legal proceedings.
A significant reason to build a CRM app from scratch is you can make sure it complies with the highest security standards and business specifics. And although it still does not guarantee 100% safety, you are in control of your customers' data and not in the hands of a third-party company that might also rely on external vendors.
Developing a CRM app that supports your business model
This eighth point surpasses the preceding seven points. If you build a CRM system and successfully adopt it, you could reap exciting benefits — however, this only makes sense if those benefits eclipse the costs of development.
Most points in this checklist apply to companies interested in boosting the efficiency of their processes by adopting a CRM. But perhaps you would also be up to creating an application that other businesses could use — and that is an entirely different business model. Your unique selling point could be a CRM for a specific niche, a distinct methodology, or a new killer feature.
Сustom CRM development cost vs. ready-made product plans
To calculate the investment in developing CRM software, you should look at the following key elements:
Business analysis
Design
Registration and authentication
Admin panel
Business flows
Statistics and reporting
API integrations
Media formats
Testing
Generally, you should be prepared to invest about$100,000–150,000 to build a CRM app that meets your requirements.
Verdict: to Buy an Off-the-Shelf App or Build Your Own CRM?
You know your industry, business strategy, and what resources are available to you better than we do.
Do research, calculate your budget, discuss the variants with other team members. Only when you've done all that should you decide whether to build a CRM app.
At this point, you might have already decided, or are you still doubting? Contact Rubyroid Labs for a free consultation.