What's an E-commerce Finance Manager and How Do You Become One?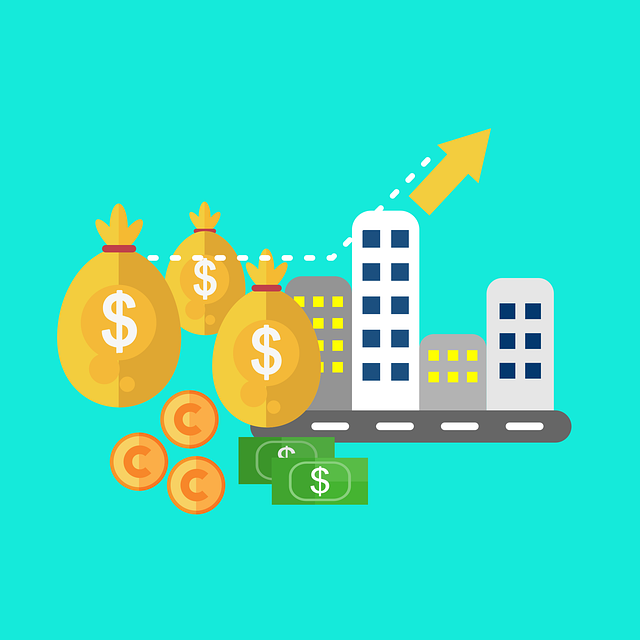 Almost all companies today operate with some sort of e-commerce platform and have a Finance Manager. Whether they sell products or services, the online market is growing, and companies are having to make the shift. Adapting their business to the online space is essential for continued growth and progression.  
E-commerce can be a relatively foreign subject to business owners, and most will look to recruit an e-commerce finance manager to handle it. The demand for experts is growing at a rapid pace and has outgrown the amount of e-commerce finance managers there are available. For this reason, there's no better time to pursue this career path.
What is an E-commerce Finance Manager?
E-commerce finance managers have lots on their plate, so a desire for a dynamic and ever-changing career is essential. They develop and execute online financial strategies for e-commerce businesses. They analyze various streams of data to determine if a company is on track to hit its goals. If not, then they work with the business owner to create a plan of action.
The e-commerce finance manager is involved in the advertising and marketing area of the business as well. They will help budget spending in these areas based on statistics and market trends. For this reason, an e-commerce finance manager needs to be up to date with current trends and able to adapt as the market changes.
It's also crucial that an e-commerce finance manager keeps tabs on the competition. Regardless of the industry, all businesses need to be aware of who they're up against. It will be up to you to price products/services accordingly and not underprice or overprice goods. Beyond that, you're trying to attract the same customers, so you want to find out ways to stand out in your field.
In general, it's the job of an e-commerce finance manager to manage the financial side of the business, generating maximum revenue, setting up automatic bill payments, and minimizing unnecessary spending. This career path is ideal for those who love numbers and statistics and have a general interest in business.
Responsibilities and Tasks as an Ecommerce Finance Manager
As an Ecommerce Finance Manager, you'll have hands full with a variety of engaging tasks. Here are some of the responsibilities you can expect in the job role.
1. Develop and Implement an E-commerce Budget
One of the primary job duties will be budgeting. You'll have the task of developing the budgets in all areas of the e-commerce business. You'll first need to analyze all data streams to determine the state of the company and identify areas where you can make budget cuts. It also includes allocating budget to areas where you see the potential for ROI.
Some areas you may include in the budget are:
Marketing/Advertising

Staff and Payroll

Software Costs (Web hosting, project management tools, website plugins, email marketing platforms, editing programs, etc.)

Tech/Equipment

Shipping

Office Supplies
2. Data Reporting and Analysis
Once you've implemented new budgets, you'll need to continually analyze the data to assess whether they are working or can be improved. You'll need to see which areas of the business are flourishing, and in which areas there are changes required. Since the e-commerce market is ever-changing, you may be required to adapt or alter the budgets based on trends.
All data requires reporting to keep track of the information. Generating reports and discussing them with the rest of the team is a significant task in this job role.
Some of the figures you'll need to analyze include:
Product sales

Inbound/outbound web traffic

How visitors have found your product (i.e., which website did they come from?)

The success of advertising and marketing campaigns (how many conversions they generate?)

Daily/monthly/yearly purchasing trends

At which stage in their journey did potential customers drop off?

Which web content do your visitors engage the most with?
These are just a few of the many data streams you will need to analyze and report on as an e-commerce finance manager.
3. Financial Risk Assessment
When allocating budget to different areas of the business, it's essential to assess the financial risk involved. As an e-commerce finance manager, you'll have to evaluate and manage various types of financial risk within the business. Financial risk is any situation in which the company could lose money.
Some examples of potential financial risks could be:
Allocating a large amount of spend on a specific advertising campaign. If it flops, then the business is out of money.

Spending budget to have an online influencer promote the product/service via social media. The promotion has a chance of converting some new customers, but it's not guaranteed.

If a product isn't selling, you may want to drop the price and put it on sale. It's a risk, as there is potential it could sell at full-price, and the business could make higher revenue.
Regardless of the situation, it is your job to ensure that the budget is allocated to low-risk, high return areas.
4. Sales Forecasting
Sales forecasting is essential in e-commerce business management. It allows you to have a reliable prediction of upcoming sales and manage all your inventory accordingly. The information provided by a sales forecast can help the company make smart decisions and help with overall growth. As an e-commerce finance manager, you'll determine short- and long-term performance based on previous sales data, trends in the economy, and comparisons with others in the industry.
Here's an example:
You're working with a wedding photography business. Statistically, the wedding season is summer to early fall. Based on previous sales and trends, you can forecast that the company will have a boost in revenue during this period. You can also predict that winter will not be as profitable. You can then tailor advertising efforts and outward spending accordingly.
E-commerce Finance Manager Salary
The salary will vary depending on the scale of the company you're working for. The average e-commerce finance manager can expect around $65,000 per year, though it can be slightly less for small, local businesses. If you work for a more massive corporation, you could be making over $100,000.
How Do You Become an E-commerce Finance Manager?
Educational Requirements
Ideally, if you're looking to get a job in the field, you should have a master's in finance. The program will teach you about financial leadership, which is a definite requirement for this career path. On top of that, you'll learn all there is to know about corporate finance, risk assessment, and investments, which will help you tremendously in your career. There are many options for obtaining this qualification, including full-time, in-class learning, or more flexible online programs to gain an online masters in finance.
Skills Requirements to become an E-commerce Finance Manager
When you enter the field of e-commerce and finance, here are some of the essential skills you will need to possess.
1. Technical Know-How
You'll need to have some excellent technical skills to pursue this career as your job will center around the use of software and technology. You'll need to understand how to navigate databases, spreadsheets, website design, SEO, web plugins, and just about everything else you can think of. If your company uses advanced solutions like retail price optimization software or predictive analytics systems, you will need to contribute your knowledge a lot to create accurate algorithms and rules for it. There are always opportunities to upgrade your skills as learn on the job, but you should have a good base understanding of tech.
2. Analytical and Mathematics Skills
A considerable portion of the job revolves around statistics and crunching numbers. You'll need to have the skills to analyze data and make conclusions based on your findings. It involves thorough calculations and a lot of critical thinking. The business will rely on you for predicting trends and budgeting best for growth. With analytical skills, you'll have an easy time making sense of everything.
3. Organizational Skills
Since you're working with reports, data, numbers, and many different software's organizational skills are essential. It is easy to lose information or confuse numbers if nothing is organized. As an e-commerce finance manager, you'll develop your own systems to ensure accuracy in all data reports and budgets.
4. Communication Skills
In this job role, you'll be working with many different types of people from all areas of the business. As a manager, you need to be able to communicate effectively with those you manage and establish respect and trust. Beyond that, you'll head up a lot of meetings, and it's crucial to be able to communicate your financial vision and plans for the company properly.
5. Decision Making Skills
Since you're the manager, it will be down to you to make hard decisions regarding the company's finances. It's important that you are confident in your abilities and can make decisions with conviction. You will need to build trust with your superiors by demonstrating your skills to make decisions and stick to them.
A career as an e-commerce finance manager is dynamic, challenging, and offers endless potential for growth. With the online market growing daily, there is an increasing need for experts in the field, and it won't slow down any time soon.