Useful Tips for Encouraging Creativity in Employees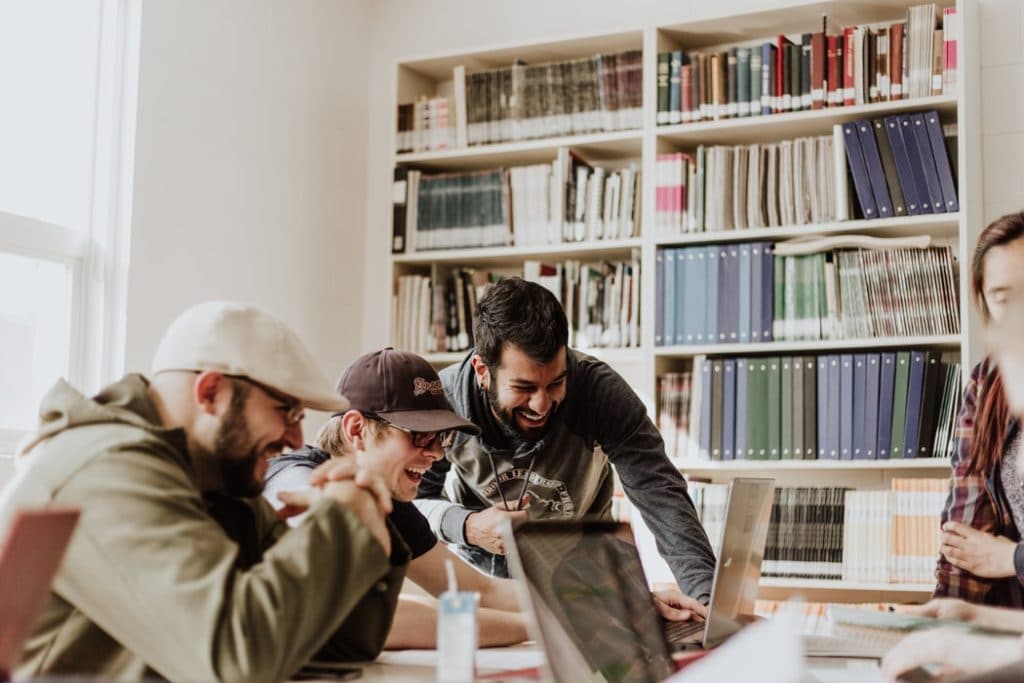 Employees today do not have much time to be creative. Market laws and competition mean that companies do not pay much attention to this segment. Missed opportunities and chances for the growth and development of the company, creating new products and services, or finding new ways of doing business are countless.
By combining the appropriate elements in the workplace and an adequate approach, you can encourage creativity and an avalanche of ideas among employees. Read below to find out how to do this without having to hire creative talent.
Why's Creativity Important for the Company and Employees?
According to some surveys, 35 % of employees have time to be creative only a few times a year. Quite a devastating figure. Creativity helps employees come up with ideas for new products, services, and new revenue flows. In addition, it is possible to devise other ways to improve any business segment, reduce costs, and retain customers.
Every need or problem that your customers or company has, can be viewed from different angles. Creativity is what boosts productivity and nurtures corporate culture while ultimately creating a competitive advantage.
How Can Creativity Shine in Your Company?
Organize a business space
As inspiration comes unannounced, a whiteboard, blank sheets of paper, felt-tip pens, and pencils should be an integral part of the workspace. Good ideas are usually found in a more relaxed environment, the environment for the break, which should be an indispensable part of the company. Therefore, it is desirable to create a part of the workspace that is intended for relaxation. The best example of this is IT companies. They often have separate parts of the company containing pool tables, pinball machines, table football, and the like. A good example could be small libraries, a space with lazy bags, and even a room for a short morning workout.
Pay attention to the wall colors as well. For instance, lighter shades of green can be milder for the eyes than some other colors and relax employees because that color reminds them of nature, and it would not be bad to enrich the workspace with plants. For example, Apple Park has 9,000 trees on campus. Some companies, such as Amazon, Uber, and Airbnb allow pets to stay in their offices. As an idea, you can enrich the interior of your business premises with the company's colors, while the green carpets, which you could place on the floor, would resemble artificial grass. Motivational messages can be written on the walls, and there are even companies that have enabled their employees to have the opportunity to slide from one floor to another. Okay, you do not have to go that far, but you get the point.
Normal workspace temperature and natural light further encourage creativity, while noise and loud conversations can only reduce the efficiency of the creative process. Ergonomic chairs and desks are the basis of a quality workplace, while works of art on the walls and interesting objects around the office would not harm creativity.
Organize working hours
It is desirable that there is a time during the workweek where the focus of employees will not be disturbed by meetings, calls, emails, and other distractions. During this time, allow employees to experiment with different ideas and solutions to current problems and situations. Breaks for informal conversations, humor, meetings in a cafe, and socializing outside the workspace break the daily routine and generate new ideas.
For example, Amazon organizes creative workshops, training, excursions, and even a symphony orchestra in which employees participate. Some other companies organize internal lectures, workshops focused on the personal development of employees, foreign language and yoga classes, or hire people outside the company to hold training and workshops for employees. In addition, companies that care about their employees regularly organize team buildings such as skiing and rafting, while skating, paintball, and laser tag are common practices.
"What if others don't like my idea?"
Encourage employees to come up with ideas emphasizing the peculiarity and uniqueness of each. Sometimes there is a fear of rejection of the idea by others, which can prevent employees from presenting it publicly and thus stifle creativity.
Therefore, it is desirable that companies have a system where employees can anonymously present their ideas. The most common example is setting up a suggestion box that is in a place accessible to all employees, which also provides anonymity. If your employees work from home, you can use one of the applications for surveys to anonymously collect their suggestions.
People learn from mistakes
Let employees see that their ideas are being applied. Publicly praise and reward those who have generated successfully implemented ideas so that others are motivated to create new ones.
It is certainly necessary to periodically inform employees about the achieved successes in order to have an insight into the results of their creativity and work. They also need to understand that it is okay to make mistakes. Creativity is tied to something new that in itself carries the risk of failure. This way they can learn from their mistakes.
Encourage diversity among employees
This is achieved in the process of hiring employees. When reading CVs and interviewing potential employees, try to spot the differences and uniqueness that can contribute to your company's business. People of different experiences and qualifications, creative or analytically-oriented, provide diversity that contributes to establishing a creative atmosphere and combining ideas.
If there is a possibility, it is desirable to hire an external consultant who would use his/her advice and knowledge to look at the situation and the problem from another angle. Also, pay special attention to new employees. They have new views on the processes in the company because they have not yet adapted to the current rules and restrictions. Therefore, they can be a good source of ideas.
Encourage the exchange of ideas and knowledge
One of the ways to encourage creativity is for employees to engage in different projects compared to those they normally implement. In that way, they have the opportunity to work with different people with different views of the problem and on different activities.
Mutual communication and work between people from different departments encourage the free exchange of ideas. Mutual exchange of knowledge also affects creativity. It is possible that one of the employees knows the advanced functions of Excel or AutoCAD that can be useful to others.
Be careful with restrictions
Employees should not be completely restricted by rules. It is desirable to manage people to the extent that they have the freedom to make decisions in accordance with the set goals of the company.
Too much bureaucracy would unnecessarily stifle creativity.
Get to know the topic well
Make sure employees know the importance of creativity and generating ideas. For instance, let them create a newsletter with the help of tools, such as Benchmark, which offer playing with the design of emails (which, of course, have to retain the corporate identity of your company). Successfully applied ideas become innovations, which provide growth and development of the company and competitive advantage, while the starting point is creativity.
In addition, it is necessary that there are professional people in the teams who know the area or the problem to be solved well. If this is not the case, make sure that employees undergo adequate training and coaching, while seminars and conferences should be a continuous practice. With a good knowledge of the given topic, a basis is created for generating new professional ideas for improvements.
Good old brainstorming
When the need for new ideas arises, it is desirable to gather a group of people to work on them. Brainstorming is already a well-known technique. When presenting an idea, focus on quantity, not quality. Not all ideas will be good, but by combining more of them you can come up with one that will potentially be successful if implemented.
Criticism of other members of the group or their ideas is not allowed. This can jeopardize the freedom of expression of employees. The emphasis is on ideas flowing freely. Finally, analyze and evaluate the ideas to single out the best ones.
Tips for Creativity
Nurturing creativity in the organization, it will become part of your company's culture – a culture that supports creativity will attract new talented and creative people who want to contribute. By introducing software solutions, part of the work can be automated. This leaves employees more time to dedicate to customers and generate ideas that can improve the company.
Encourage teamwork. The work of people in a team leads to the exchange and combination of ideas, mutual inspiration, and support. Try to ensure trust between team members, as well as between employees and superiors. Also, consider individual thinking that has its advantages over team workshops. Individuals may lose focus due to the imposition of other people's ideas and therefore self-generation of ideas can serve as a good alternative.
Conclusion
We are witnessing an era of an oversaturated market with products and services from various competitors. In this time, the creativity of employees is becoming more and more pronounced. But even the most creative people cannot express it in a stressful environment that does not support such a way of thinking. That is why it is necessary to create an environment and a corporate culture that supports creativity in order to create that famous "Aha!" moment.
Every employee reacts differently to these ways of encouraging creativity. That is, you need to test different strategies and determine the ones that give the best results. As long as there is room for improvement, creativity will not lose its significance.