Use Windows VPN to Find The Best Deals & Keep Your Payment Secured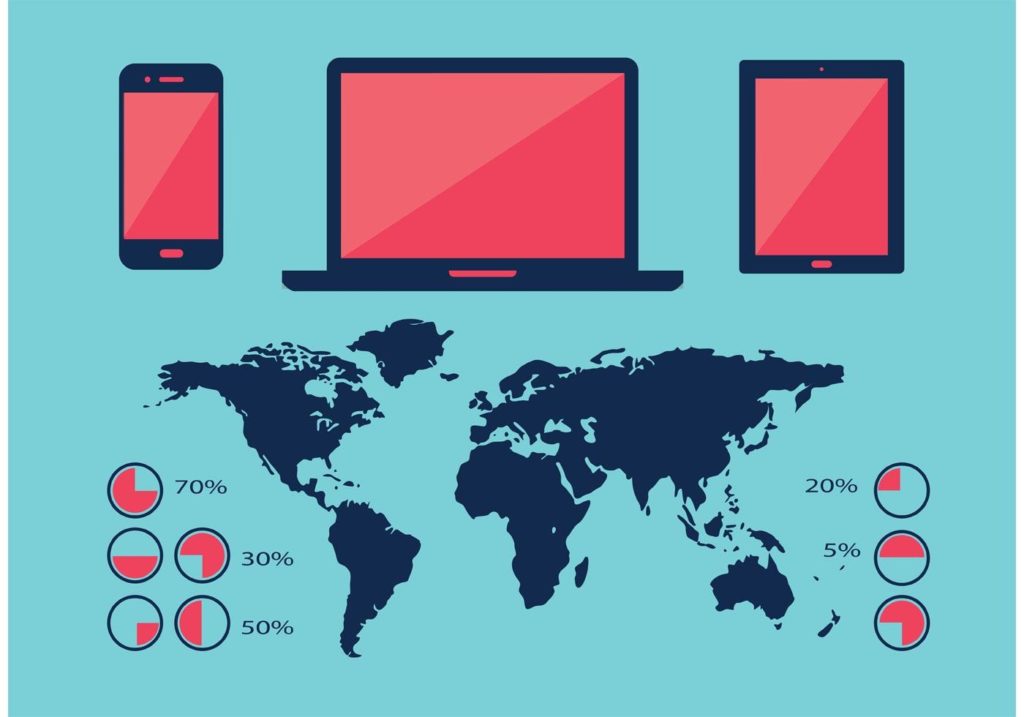 Thanks to the deep penetration of the Internet. The way people shop has changed over the last few years. Instead of going to a concrete store, most shoppers prefer to do their shopping activities from the convenience of their homes. Getting lucrative deals is much easier through online shopping.
However, an exciting aspect concerning online shopping is that certain items are available at discounted prices for buyers of a specific region. Even if you are in a different location, you can avail of those deals provided you choose the right VPN for Windows or other devices.
If you are wondering which option to choose out of the available choices of VPNs, here are some top choices that will help you get the best deals without compromising the safety of your payment information.
How Can a VPN Help You Grab the Best Shopping Deals?
If you have ever used a VPN, you would know about the different ways it can be helpful. Usually, people use a VPN to ensure data privacy and security. But apart from it, a VPN can also help you unblock websites in regions with geo-restrictions. For this purpose, you can use one of the secure servers of a VPN service.
By connecting to a Windows VPN server located in a geographical region where a website is available, you can trick its trackers into believing that you are browsing from that region. A VPN service displays the IP address of its chosen server instead of the IP address of the device connected to it.
The same thing happens when you visit an eCommerce website by choosing an appropriate VPN server. This way, a Windows VPN can help you save money on online shopping deals through its servers.
But for this to happen, you need to choose a VPN that offers several servers. With the availability of more servers at your disposal from a Windows VPN service, you will get more options. As s result, you will have better chances of choosing the one to help you grab the best online deals.
Now that you have learned how a VPN can help you save money on online shopping, you'd want to know about some such VPN options that can help you accomplish the task.
Top VPNs That Will Help You Save Money on Shopping on Windows and Mac
If you have a device that operates on Windows or Mac operating system, you want to choose a compatible option. That is to say; you would either want to choose a Windows VPN or a VPN for Mac, based on the type of device you have. You need to bear a few things in mind, though. This will enable you to make an informed decision.
Here are some top VPN options that you would want to check out.
ExpressVPN
If the availability of several servers and top security protocols are your preferences for choosing a VPN for shopping, you will find that ExpressVPN leaves others far behind. It uses advanced encryption standard (AES) protocol to secure data and achieve top speeds.
Thus, you can rest assured that there will neither be a lag nor the leakage of your sensitive information while you shop for your favorite items.
Also, an ExpressVPN review on most reputed sites would claim that the VPN service offers a money-back guarantee within 30 days to those users who are not satisfied with its services. This feature is an assurance that ExpressVPN will provide you with a desired level of performance.
ExpressVPN has more than 3000 servers that are evenly distributed in 94 countries. This means that in terms of the availability of servers, it provides ample options to shoppers who prefer online shopping. Anonymous browsing is another hallmark feature of this VPN service.
NordVPN
NordVPN is another effective VPN option to save money on shopping deals. It has more than 5000 servers that are spread across 62 nations. With so many servers, it presents a fantastic network for users. Going by the number of servers, it even overtakes Express VPN. However, if you go by NordVPN review from reputed sites, you would find that it offers lesser server connections than ExpressVPN.
Though a bit more expensive than ExpressVPN, it has long-term plans to meet the budgetary requirements of users.
If you prefer to use this VPN service for shopping, the availability of its several servers will help you choose an option that gives you desired shopping deals.
Urban VPN
With advanced security protocols such as OpenVPN, Urban VPN is the best VPN option you would find for your shopping needs. With this option, you get the top features of a VPN free of cost. This feature will give you a significant boost if you wish to find a VPN option that you can use without paying a fee.
Speaking of the other benefits that will come in handy for your shopping needs, the prominent ones include a private connection to hide your IP, unlimited bandwidth, and a high speed.
Final Thoughts
A VPN service optimized for a Windows device can help you grab the best shopping deals by presenting a wide range of servers that will help mask the IP address of your device. Try out the above options on your Windows device if you are in another country but wish to cash in on the offers available in a specific region outside it.