Top Tips for Growing a Small Business Online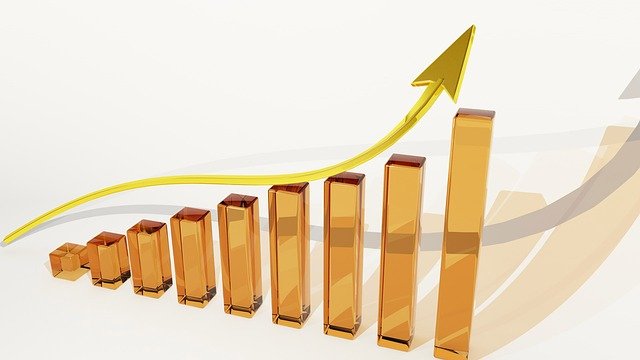 Your small business is where you can truly make something out of your passions. No matter how niche your product, there will be always someone out there with a demand for it. This means you need to increase your small business's outreach so you can find your target audience. The internet is the perfect platform to do so nowadays.
Our world is more interconnected than ever before because of it; even customers from Australia can contact your little shop in the South-West of England. However, this does mean small businesses have more competition because they aren't selling in a little community anymore. They're up against retailers from across the whole world. So, how can a small business make itself stand out online? Read these top tips to find out for yourself.
1) Networking with Competitors
There's nothing wrong with a healthy dosage of competition. Particularly nowadays, when businesses will affiliate with one another to boost traffic to both of their websites. Growthoid takes on Trusy Social you can try to manage more followers. If you want to see your small business grow, it's worth getting in contact with merchants who sell similar (but not the same) products to you. By building a relationship that others can see online, the customers they attract might investigate your company, too, because they'll likely be of the same demographic. This works vice versa as well so start networking to create symbiotic relationships and you will see your small business grow. The world is bigger and scarier, so people will want to work together to ensure mutual survival. 
2) Using Social Media
Social media isn't just for personal use. Companies can also capitalise on the popularity of online platforms like Instagram and Twitter, using them as a form of marketing for their products or services. If you're a small business owner without much money to spare on advertising, you should take advantage of social media, too. It's completely free of charge and you can use hashtags to target the customers you're aiming for. Start by setting up accounts on Facebook, Instagram and Twitter, then post pictures and information on your business for the public. The more you post, the more hits you get, in turn generating traffic for your website which can then translate into sales. What's also great about using social media is that you'll receive analytics on what age groups are engaging most with your posts, and what content is attracting the most attention. This helps small businesses to focus their business plan and nail down their target group.
3) Blogging
When people are looking to buy a product, they will go on search engines (such as Bing and Google) and type in certain keywords. These search engines will then produce the top webpages relating to these keywords. You'll want your small business to be appearing as one of these top webpages if you want to generate more traffic. Blogs are an amazing tool for achieving this because they help with search engine optimisation. The more articles and links to your business's name on the internet, the more likely it will appear first when keywords are typed in on a search engine.
If you want to see your company flourish, you should learn how to start a small business blog. Blogs also boost your profile on the internet. If people can hear your voice and see your face, they're going to feel more connected and trust you. This means you've turned a one-time buyer into a lifelong customer.
These are the best ways to use the internet to grow your small business. You don't need to spend loads of money on marketing. Just be sociable and proactive to establish your brand and build your online presence.