Top Online Tools Small Businesses Should Use in 2021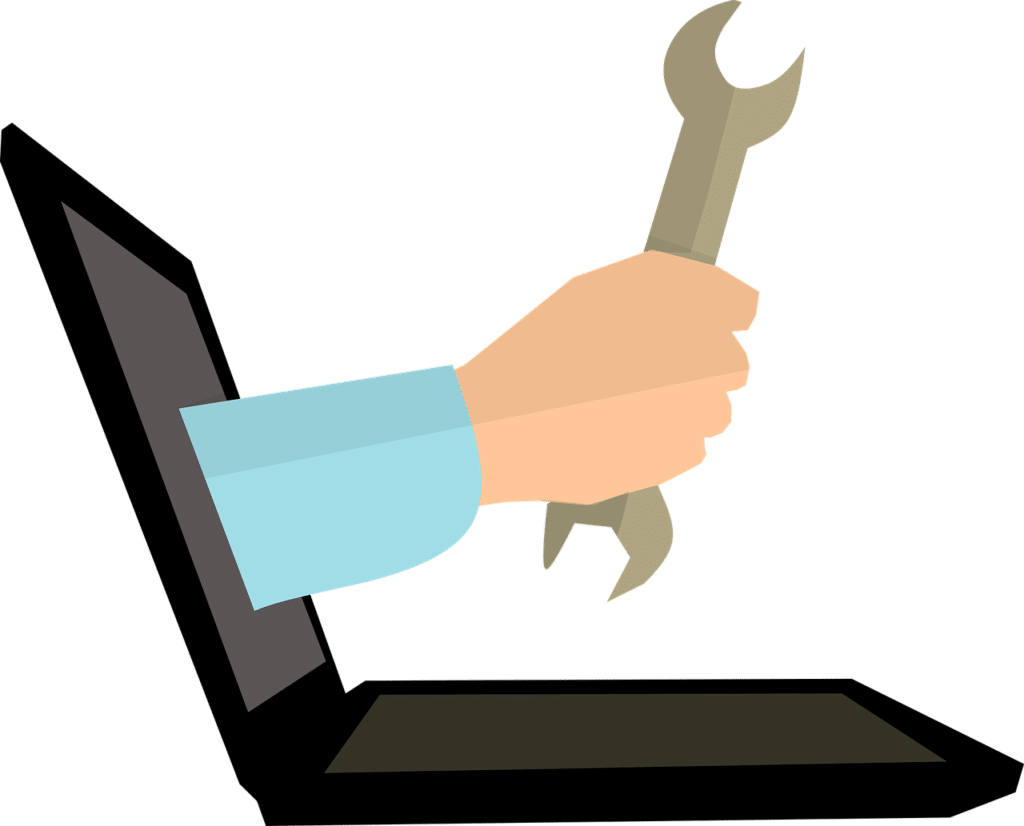 Digital marketing is a must for every small business and startup that wants to grow. The importance of using digital means of marketing and advertising has become even more during the COVID-19 pandemic.
But the truth is that everyone has a website and social media accounts these days. So how can you get ahead of the competition?
As you know, nowadays, there is an online tool for doing everything, and you can't reach significant success in digital marketing without specific tools.
Here are several critical online tools that can greatly help you enhance your digital marketing performance.
Small Business Resources
Before we begin with the small business tools that can improve your productivity, we have hand-picked two resources that anyone running a small business should follow.
Entrepreneur – One of the most popular blogs for new startups and techies featuring everything you'd ever want to know about business. They post content around tech, wealth, and running a business, you can use this resource for keeping yourself motivated and up to date about new business trends.
BoutiqueSetup – BoutiqueSetup is an online resource for learning about B2B eCommerce, finding suppliers, learning about retail products, and starting a small business. It is a trustworthy resource run by an eCommerce expert and small business consultant with 4+ years of experience.
Content Analytics Tools
Having optimized content on your site is key to winning the SEO competition in your niche and rank on Google for your target keyword. The thing is that if you want to write an SEO-friendly article, you can't solely rely on the exact keywords and long-tail keywords.
LSIs are now playing a significant role in the realm of SEO writing, and you need a valid source to find them. Surfer SEO helps you generate a complete content strategy in a few clicks and write data-driven content supported by LSIs. This great tool also gives you the appropriate keyword density to make your content natural and Google-friendly.
If you want to make sure that your content is optimized in the eye of search engines, Yoast SEO is a must. You can easily past your text in its real-time analysis tool and get insightful suggestions. Length of sentences, number of focused keywords, Meta description, number of passive verbs, and many other factors are considered by this tool.
The Yoast SEO plugin helps your site to reach the best SEO standards. They claim that Yoast SEO is the first WordPress SEO plugin in the world.
Zonka feedback:
Conducting online surveys and taking feedback on websites are very effective ways to engage your customers, as well as collect data and gauge feedback. Zonka Feedback is an Online Survey Tool that enables you to fully customize your surveys, take feedback on your website (using embed forms, pop-ups, feedback buttons, and more) and get real-time feedback responses and reports to take action and make improvements. Hearing the voice of customers on your website was never easier!
Page Speed Tools
Page speed is another important factor in technical SEO and has a great impact on user experience. In fact, the longer your pages take to load, the higher bounce rates and also lower average time on pages you get. Low page speeds can lead to low conversion rates and ruin all the marketing strategies of your small business.
Fortunately, there are some tools that estimate your page's speeds and, more importantly, provide you with suggestions to improve your page's speed.
If you want to know how fast your pages load and compare them with your competitors, GTmetrix is a great tool for you. GTmetrix provides you with some metrics by which you can see how your pages perform.
It also gives you some great technical suggestions to remove the obstacles and improve your page speed score.
Google is king in the realm of search engines and, therefore, is the best source of measuring and optimizing your pages. PageSpeed Insights of Google estimates your web pages' speed and helps you improve the performance of your site.
Here are some suggestions it gave to a typical site:
| | |
| --- | --- |
| Opportunity | Estimated Savings |
| Remove unused JavaScript | 0.45 s |
| Eliminate render-blocking resources | 0.43 s |
| Serve images in next-gen formats | 0.30 s |
| Remove unused CSS | 0.27 s |
| Properly size images | 0.15 s |
Online Review Tools
As a small business, your brand name is unfamiliar to lots of potential customers. This is the main obstacle in your sales funnel because when people don't know a company, they won't make purchasing decisions. That's why you need customers' recommendations so that other potential customers try your company's products or services.
Online reviews are great means of getting recommendations. It's good to know that customers usually spend 30% more on products from brands with "excellent" online reviews.
Fortunately, there are some great online platforms providing businesses with online reviews.
EmbedReviews is an online reputation management software that allows businesses to manage all their online reviews from a single dashboard. So, you can easily and conveniently engage with your customers post-purchase. It allows you to get a real-time breakdown of Google, Facebook, Yelp, and more – in one place.
The system is designed for businesses who want to update their current reviews, collect new ones, and show those reviews on any website. It's an intelligent tool for businesses that want their reputation under control without having to worry about negative conversations going unnoticed.
This is a Danish company and is one of the most famous consumer review websites in the world. It has been founded in Denmark in 2007 and hosts reviews of businesses all over the world.
It receives almost 1 million new reviews each month from across the globe and offers freemium services to all businesses. You can't ignore this site if you want to build your online brand identity.
"More positive reviews bring more clients"; this is the main reason every small business should think of using Review Goal.
If you want to help your small business grow, you need to gain organic reviews. Review Goal is a great place to reach this objective.
Here are Review Goal's main features:
Full control of your account and the ability to monitor everything.
Providing completely organic and relevant reviews.
It's totally risk-free.
Its reviews are really scattered and natural from reviewers across the whole country.
Plagiarism Checking Tools
Copyscape is a perfect plagiarism checking tool providing you with a free option for finding copies of your site's content all over the internet.
It is also offering professional solutions to let you prevent content theft and fraud. Copyscape Premium has a more powerful detection service compared to the free plagiarism feature.
Copyscape also provides you with a free tool to compare two web URLs or texts to let you know the percentage of similarity.
As they have claimed on their site, the most effective way to promote ethical writing is intuitive technology that empowers writers to write authentic content.
These online tools will let you know how much of your text is copied. It provides you with a free environment to enter a text with less than 1000 words and check if any sentence can be found on the internet.
Along with grammar checking, Grammarly has a powerful tool for checking plagiarism. This tool also will let you know if any sentence is similar to any sentence to any blog on the internet.
If you use the free version of the tool, the tool only tells if it can find any plagiarism without mentioning the specific sentences.
Social Media Management Tools
Last but not least, you need to think of a consistent social media presence to reach out to as many potential customers as possible.
Numerous great tools are available to help you improve your social media performance. For example, here are some social media analytics and automation tools:
Specialized social media analytics tools like Social Status can provide much more in-depth dashboards and customizable reports for all the main social channels. This is ideal for digital agencies and brands with advanced reporting requirements.
Some tools like Crowdfire also help you to schedule your social media posts to get maximum exposure and increase your engagement rates.
Some other tools like
Help you analyze and choose real influencers on social media and weblogs. This would be very helpful to find highly engaged influencers. As you might know, many influencers cannot keep engaging with their followers and want to sell their accounts.
Conclusion
You need to use many online analytics tools to analyze and optimize your performance on your web and social media. Many tools provide you with SEO analysis data, and many others offer social presence data. Influencer analytics tools are the most recent online tools you can use to find the best fit for your business and increase your ROI.