Top Ecommerce Trends for 2022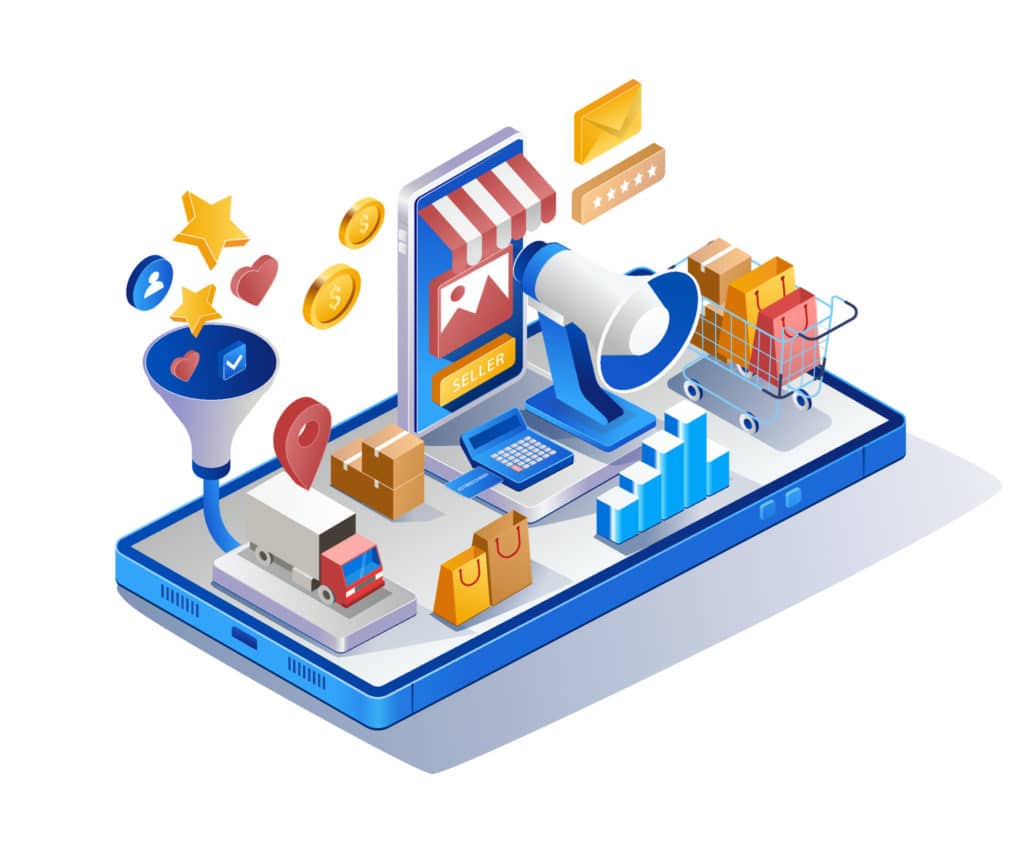 2021 saw various businesses adapting to the continued growth in ecommerce and ecommerce trends, allowing them to focus on the openings in physical spaces. While 2021 was centered on digital transformation, 2022 is shifting waves to consumer behaviors and expectations.
Most companies made efforts to utilize digital commercialization strategies to deliver excellent customer services. However, performing these activities wasn't a stroll in the park. According to research on commerce and customer trends on Hubspot, technology was the most significant challenge faced by firms as they journeyed through ecommerce.
Ecommerce recorded a 17% growth rate last year, and this doesn't seem to be going down anytime soon. By 2025, online sales and purchases are expected to increase positively, attaining about 24% of aggregate retail sales.
As consumer behavior and expectations become dynamic, individuals are now more selective about the businesses they purchase from and are more conscious of delivery time. This is forcing most companies to make strategic changes to their consumer satisfaction approach.
As a leading organization that offers dozens of functioning features to promote your business and communication efficiency, MightyCall has provided you with the top 10 ecommerce trends that you can leverage to ensure optimum sales and organizational growth in 2022.
Change in Consumer Behavior
With the increase in ecommerce sales, "it's inevitable that consumer taste, preferences, behavior," and experiences have changed. Consumers are progressive individuals, and it's expected that businesses meet their needs and provide on-demand services through AI automation and agents.
Companies should be able to fulfill orders in less time and offer novelty services to customers through improved technologies such as Virtual Reality (VR) and Augmented Reality (AR) applications.
The ability of merchants to meet changes in behavior enables them to retain old customers and attract new ones. This will guarantee them an edge among competitors with online retail business owners who are already in a tech race with their counterparts, whether they know it or not.
Personalized Products and Marketing
Personalization is an excellent element when it concerns ecommerce trends in 2022. Research from McKinsey shows that 80% of customers want personalization from a business. This indicates that they desire to be affiliated with a particular brand and are willing to spend more for an organization that offers personalized products and marketing.
Personalization is a prominent factor in online retail. With a vast number of apps that can make personalization possible, it's sufficient to say that numerous brands will invest in this space.
For a compelling product and marketing personalization technique, it's crucial for firms to invest in technologies that create personalized pop-ups, follow-up emails, and needed marketing promotions.
Mobile Commerce
Smartphones are enshrined into the daily lives of a business's target customers. As an important ecommerce trend, it's expected that all ecommerce sites be optimized for mobile use. However, this hasn't been the case.
The incessant increase use of smartphones provides excellent opportunities for online merchants in 2022. Companies that can go the extra mile to optimize their website for mobile use will have an incredible advantage over their competitors.
In addition, an optimized website prevents website bounces that frustrate consumers' purchase process. Thus, your priority for creating a mobile commerce center should be based on consumer satisfaction.
Social Commerce
The use of social media has become a can't-do-without part of an individual's daily life. People usually engage these media platforms to get acquainted with news, entertainment, and new products.
2021 saw a remarkable rise in the use of social media as a sales tool, thus making social media an avenue for fresh commercial opportunities. Records state that about 30% of internet users in the US purchase products directly using social media platforms and create sales through these channels.
Social media platforms are designed with unique features that enable the target audience to buy products and services without navigating out of the app. Businesses must take advantage of social commerce by carrying out a customer behavior analysis and selecting the appropriate social media to employ.
Firms can also work with influencers to widen their reach and utilize paid advertising and business app shopping features to improve sales.
Engaging Customers With a Live Shopping Experience
Live shopping or livestream shopping is another ecommerce trend that is expected to develop and become prominent continually. Live shopping is how businesses enhance customers' shopping experience and promote sales and real-time communication through apps, websites, and social media platforms.
Organizations that employ live shopping deliver a fantastic shopping experience by creating a deeper connection with their customers. They engage their customers by offering an experience similar to in-person shopping with the addition of consumer- surrounding comfort.
Live shopping is an excellent way to provide product advertisements, tutorials, recommendations, and reviews.
Voice and Conversational Shopping
Voice and conversational shopping will be among the most dominant Ecommerce trends for 2022. This is due to the increased demand for product search and purchase through smart speakers. Statista shows that voice shopping is calculated to attain $40 billion in 2022.
An excellent example of an ecommerce business that has adopted voice shopping is Amazon. Amazon is a renowned online market in the United States of America, with 41% of its customer base showing interest in using the Amazon Alexa smart speaker to purchase products.
Voice commerce assists customers in interacting excellently with organizations. They can also receive instant recommendations and get a better online shopping experience. MightyCall provides you with enhanced features that can help promote sales and conversation with your customers.
Diverse Payment Options
Having multiple payment methods is a viable means of meeting consumer needs. Your target customers have different needs at different times; however, they are most liable to cancel purchases if they can't find suitable means of payment.
Ensuring a diversified payment technology will massively lower e-commerce store cart abandonment and enhance customer spending. Also, enabling your customers to save their payment information on your site can quicken subsequent purchases and retain clients.
In today's world of social distancing, the request for digital and touch-free payment methods is on the rise. To ensure you take maximum advantage of this trend, adopt an e-wallet payment system such as Paypal, Google Pay, or Apple Pay. Also, include an interest-free financing solution and a 1-click payment option for a better transactional procedure.
Craft Engaging Content
With the decline in third-party cookies, businesses will require a different approach to attract customers and develop long-term relationships with them. A very effective way to go about this is by creating a post-purchase experience and improving it with content.
Content is king, and it rules the heart of your customers. For your customers to purchase products they've never bought before expressly buy products they've never bought, they need educational information to create a sort of awareness —- hence, content creation. Communicate the benefits of using your products and build a customer community to enhance consumer-business relationships.
This relationship doesn't stop at the end of a purchase. Invite them to subscribe to your business channel and to create personalized experiences that suit their unique needs.
Omnichannel Customer Experience
Omnichannel is a marketing means of selling your brand's products through various platforms for easy customer accessibility. It's making your product available to your customers wherever they are willing to buy. Whether through an online store, offline store, social platform, or mobile apps, they have access to your product.
Omnichannel operations are managed through a centralized hub that feeds sales and inventory data into the system. An omnichannel approach enables businesses to reach more touchpoints to attract customers. It also provides a direct shopping experience that allows for repeat purchases.
Tell Your Brand Story
One unique way brands beat their competitors is by nailing their brand identity. Portraying your brands to your customers is the foundation of all marketing communications and spotlight creation. Research shows that half of the online shoppers are more prone to purchase from a company they share the same value with.
Branding differentiates a renowned business from those just trying to get along. Telling your potential audience about who you are, what you're bringing to the table, what makes you different, and why you're the best brand to offer what they seek differentiates your business from others.
The need for brands to tell their stories cannot be overemphasized and is one of the many popular Ecommerce Trends. Gifting your brand story to the public creates a focal point around its marketing, building a lasting connection with your target audience. Taking cognizance of this trend will move your business to the next level.
Conclusion
The above-listed ecommerce trends for 2022 indicate that there's a lot in stock for many businesses. Numerous opportunities are available for organizations that can take advantage of these trends to surpass their competitors. It's best for businesses to diligently observe the direction of e-commerce and effectively strategize to keep up with the pace. Should you need a practical virtual assistance to help with your brand's logistics and support your vision, contact us at MightyCall to enjoy our magic features.