Top eCommerce Tools to 10x Your eShop with Minimal Investment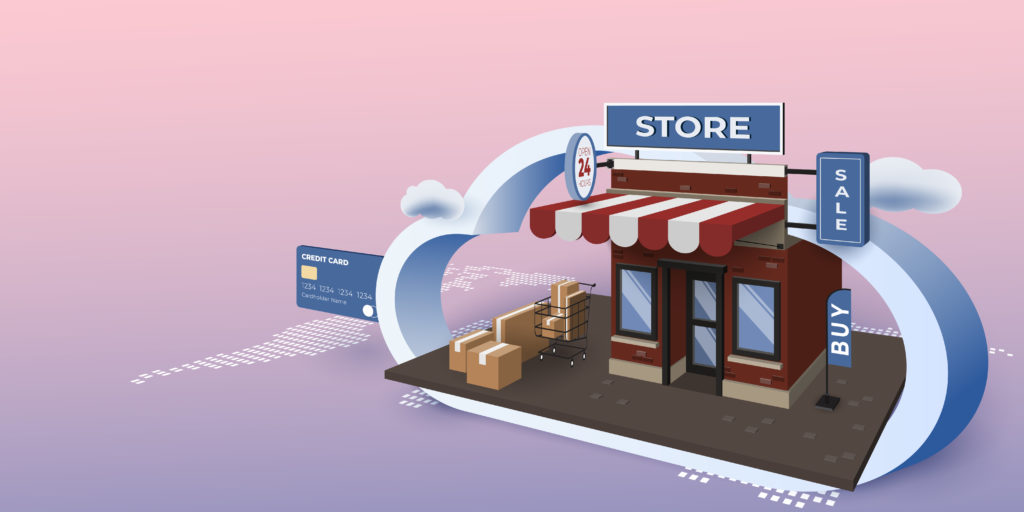 The eCommerce industry is booming like never before.
It is expected to fly by $6.54 trillion in sales by 2022, up from $3.53 trillion in 2019. Sure, there's been a pandemic that massively accelerated an already existing growth trend. But pandemic or not, the appetite for online shopping won't diminish anytime soon.
A large market with a lot of room to (still!) grow is bound to attract a lot of entrepreneurs. However, even with this unparalleled appetite for online shopping, nothing guarantees eCommerce success.
Online shopping isn't exactly a novelty, which means that customers already have high expectations, both in terms of product quality and in terms of additional services like delivery, customer support, and UX.
Meeting these expectations comes with a hefty price tag for eCommerce entrepreneurs. Simply opening an online shop and hoping for the best doesn't cut it anymore. But can you strike a balance between customer satisfaction and your investment in software systems and staff?
Of course, you can!
After working for more than a dozen years with eCommerce companies all over the world, we have picked up quite a few tricks that enhance customers' experience and boost eShops' profits without breaking the bank. Briefly put, it's all in the systems you choose to work with.
Let's take a look at some of the areas you can optimize with a minimal investment.
Top eCommerce Solutions that Grow Your Business Without Breaking the Bank
Before we dig in, a short caveat: we'd never recommend a tool or a solution just because it's free or very affordable. If you want your business (any business!) to succeed, you have to know where to put the bulk of your budget and where to save money.
You shouldn't invest in expensive solutions just because they are expensive, either. As usual, balance is key. Let's see how you can strike this balance.
Email Marketing Tools for Excellent ROI
Want a bang for your buck? Who doesn't?
If so, you shouldn't overlook one of the most basic forms of communication: email marketing. It may sound like an obsolete way to get your customers' attention, but there's a reason why email marketing is recommended by every specialist in almost every industry: it works like a charm with a minimal investment.
In eCommerce, email marketing has a 42:1 ROI, which is hard (if not impossible) to beat. This spectacular ROI is possible thanks to the efficiency of this tactic, but also thanks to the low cost of using it.
Email marketing automation platforms like Mailchimp, Constant Contact, or ActiveCampaign work on a monthly subscription pricing model, which makes it super easy to scale up or down whenever you need it. Plus, some of them even have free tiers if your email list is small enough.
Why do you need such a solution instead of sending emails the old-fashioned way? Well, first of all because it's not 1995 anymore.
Email marketing automation solutions don't just make sending the emails super easy: you can hit your entire list with a single click. They also make sure that you abide by anti-spam and privacy laws and standards, so you can avoid hefty fines.
Plus, you have countless segmentation options so you can send relevant messages to the right subscribers instead of spamming people with offers they don't really need. Their reporting tools help you understand customer behavior better and build targeted campaigns with excellent ROI.
Lastly, such platforms will help you do more than email. Depending on the one you choose, you can create social media posts, landing pages, entire websites, and automate the better part of your marketing and sales work.
CRM and ERP Solutions for Better Data Insights
Manual data mining must be a special circle in hell. Trying to get insights into your customers' behavior and their buying patterns manually can take ages and it's prone to error. Much like keeping your financial records in spreadsheets.
Luckily, you don't have to do any of that anymore. Solutions like Salesforce, NetSuite, or Zoho CRM can make your life easier and your eCommerce business more profitable. They are the ideal tools to help you keep track of your entire business, find revenue patterns, identify customer preferences, and boost sales.
Much like the email marketing automation platforms above, they have a monthly subscription model that's easily scalable. In the case of highly complex solutions like Salesforce, you can also choose to work with a single part of their software, to make everything more flexible and more affordable.
Integration Solutions to Bring it All Together
You've got email marketing automation, a CRM, an ERP, and, most likely a CMS like Shopify or 3Dcart to power your eCommerce website. All of these solutions host valuable data that they can churn and uncover even more valuable insights.
The problem?
Your data is siloed. In other words, your data resides in different applications or software solutions, which means that you never have access to the big picture. This can lead to a lot of missed sales opportunities but also to a lot of glitches.
For example, someone subscribes to your newsletter and their data appears in your email marketing platform. But you won't see it in your CRM unless you manually import it. This means dozens of man-hours spent on manual data migration OR missed sales opportunities, neither of which is ideal.
Similarly, an existing client can unsubscribe from your newsletter because something went really wrong with their last order and they decided to never shop from you again. It's not pretty, but we all know it happens. If the unsubscribe is not reflected in your CRM, you may continue to target them with other types of campaigns, thus enraging them even further and even getting them to leave 1-star review on every possible platform.
Instead of running all these risks or spending hours every week manually migrating your data, you can use integration solutions like SyncApps by Cazoomi. Through SyncApps, you get bi-directional data integration, which means that the moment something is changed in your CRM, it is visible in your email marketing automation solution, too, with no manual intervention on your part.
This way, you will be 100% compliant with data privacy and anti-spam laws and you'll never have to worry about a missed sales opportunity ever again. Better yet, with the right integration partner, all your insights will be combined and visible in a single dashboard — no more clashes between sales and marketing. Instead, you get a bird's-eye-view over your eCommerce, financial, marketing, customer support, and sales data so you can always make informed decisions.
On SyncApps, you can integrate 150+ solutions like Shopify, Mailchimp, Salesforce, Active Campaign, Constant Contact, NetSuite, and many others. You can search for your favorite integration here.
Since this is an article about affordable solutions, I should also mention that it's 100% FREE to create a SyncApps account, you won't even need a credit card. And I'm not talking about free trials, but about basic accounts that are free forever — the ideal way to get started with integration.
CRO (Conversion Rate Optimization) Solutions
Have you ever wondered what happened to all the people who visited your website but decided not to buy from you? Where have they gone instead? Were they just window shopping?
Of course, you have!
More often than not, something happened that made them abandon their shopping spree. It could be something completely out of your control like their phone rang and they got sucked into something else, or something related to your UX or your prices.
Now, these are things that you can control, as long as you know about them. Even better, there are tools that can help you increase your conversion rate from the first visit or remind customers to come back and finish their order.
Remarketing ads are ideal reminders for people who left without buying, while tools like Optimizely help you transform visitors' digital experiences and increase your profits quickly.
Of course, some experimentation is needed in both cases — A/B testing is always a good idea! But, with minimal investment, you can get more sales without spending thousands of dollars on cold ads.
Final Thoughts
If used correctly, technology is eCommerce's best ally. After all, eCommerce itself relies on relatively new technologies.
The solutions mentioned above are part of a starter's kit — the bare minimum you need to expand your eCommerce business fast on a minimal budget. There are thousands of others you can test.
However, we always recommend you start small. Automating everything in a single swift swoop will lead to confused employees and hundreds of glitches per week. In our experience, as soon as you've mastered using an integration solution to the fullest, along with the marketing automation, CRM, and ERP solutions it ties together, you are ready to start experimenting with more sophisticated growth and automation tools.
About the Author
Jessa Racoma is part of the Content Team based in the Philippines from SyncApps by Cazoomi: the #1 industry-leading integration platform.