Top Digital Marketing Trends For 2021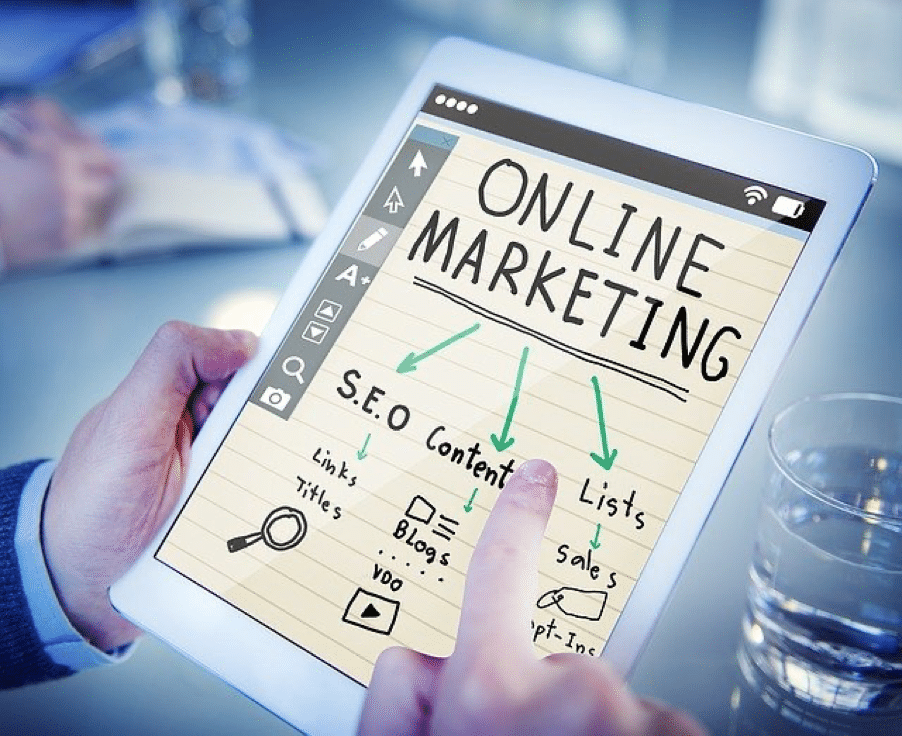 Top Digital Marketing Trends
Digital marketing trends are alive and kicking. Many companies still create TV ads and place billboards in high-traffic areas. Over time, businesses have been sanctioning less money on traditional means and tapping into digital marketing. Experts have categorically said that digital marketing will only become more and more dominant in the future.
This should not come as a surprise to anyone because digital marketing is feasible for every business. If you have just kick-started a small startup, you do not need a hefty amount to stand out from the competitors. Be it customer retention, branding, gathering data, or generating leads. Whatever your objectives may be, a robust digital marketing strategy will help meet them without any hassle.
Digital marketing practices are continually evolving. Keeping yourself updated about the industry holds the key. Especially since the internet is peppered with online marketing strategies, it could be tricky to distinguish the hot trends.
To make your life easier, we are narrowing down the trends that are likely to take the world of digital marketing by storm in 2022:
1. Inclusivity
There was a time when businesses would recruit employees from a specific race, ethnicity, or gender. Gradually, they realized that the biases were impeding their growth. As a result, the concept of a diverse workforce gained traction. Business owners need to replicate the same approach to turn their digital marketing campaigns into a roaring success story.
According to a comprehensive study, a staggering 65% of African-Americans have an assumption that their ethnicity gets unfair representation in advertisements. Therefore, it is pertinent for a brand to keep community stereotypes at a safe distance. People find them offensive and part ways from businesses that do not give them the due share of importance.
Here are some of the tips to make your digital marketing more inclusive:
Share pictures of your employees on social media that belong to diverse sections of the society. 
Avoid incorporating language that potentially could hurt the sentiments of a group of people. 
Make sure your content equally addresses the issues of various communities. Use tools like kindle book creator to craft compelling content.
2. Customer segmentation
Customer segmentation is not a new advent by any stretch of the imagination. But its adaptation rate is swiftly increasing.
It connotes splitting customer bases keeping their shared characteristics in mind. For example, if you happen to be a fitness trainer, all your customers might not share standard features. Some of them would approach you to develop a muscular body, while others may want tips to lose weight.
When you know what an individual customer expects, it will help you target him/her accordingly. That way, the chances of conversion rise dramatically. The most significant upshot about customer segmentation is that it could be applied everywhere, such as email marketing, Google ads, blogs, and so forth.
3. Local SEO
Local SEO has become a key component of digital marketing trends. Safari Digital SEO Agency reminds us that the search algorithm is continuing to evolve, and location-based information is becoming more relevant to the type of information each individual searcher receives. Location data is now used to improve the accuracy of search results for individual users. The rampant growth in voice searches is mainly responsible for marking an uptick in local SEO's popularity graph. Some marketers rate local SEO even more highly than broad SEO. It further reiterates why following this trend is critical.
If you have not yet understood the fundamental ins and outs of local SEO, here is what you need to know:
Develop a Google My Business account: Unfortunately, a fair proportion of business owners do not create a Google My Business account. It deprives them of exercising any control over online information about their business. Meaning, anyone can put wrong details and misguide existing or potential customers. And guess what? Sixty-eight percent of consumers have a knack to stop shopping from a local business with inaccurate information.  
Optimize website for mobiles: Mobiles are the most significant source to draw local searches. As mobile users continue to expand, creating a mobile-friendly website is likely to enhance your bottom line. 
Leverage local keywords: Incorporating local keywords increases the odds for a business to appear in the search results. Unlike the past, nailing appropriate local keywords is not a tough nut to crack. Among other tools, you may utilize Google's keyword planner to come to terms with the words frequently used in a particular geographical location.
4. Interactive content
When it comes to TV or radio, people have to bear up with the passive experience. They can only listen and watch without chipping in with any input whatsoever. But that is not the case with digital content. You have options to make your content truly interactive in the form of surveys, quizzes, games, widgets, live Q/A sessions, etc.
Do not assume throwing any interactive content to the audience will lead to worthwhile engagement. It would be best if you researched to tap into your customer insights first. For example, if your customers are from a professional background, infographics could make up for a great choice. And if you are looking to get attention from a casual audience, a quiz competition might be worth a shot.
5. Chatbot
s
Artificial Intelligence (AI) has been in the headlines ever since it has popped up on the scene. One of the significant contributions of AI is chatbots. They have virtually transformed customer service. Businesses no longer need to hire a crew of customer service representatives to answer customer queries. Installing a single chatbot on the website gets the job done.
IT experts have stated that chatbots will get smarter in 2021 and start conversing with customers personally. This modification will add to customer satisfaction and jack up sales big time to a great degree.
6. Influencer marketing
Influencer marketing has been around for quite some time, and 2022 will only fuel it. Through influencer marketing, you can collaborate with social media sensations and gain traction on YouTube, Instagram, Facebook, Snapchat, etc. 
As an entrepreneur, you should be very particular about the selection of an influencer. We recommend you to opt for someone who possesses in-depth knowledge about your niche or industry. Sometimes well-informed influencers might slightly fall short of the number of followers. But sticking to them will pay off in the long run.
Conclusion to the Top Digital Marketing Trends
2021 has been a very unproductive year for nearly all of us, and businesses are no exception to that. But the good news is that it's never too late to start again. The trends mentioned above can ensure a new beginning to your business in 2022.