Top Customer Acquisition Strategies to Watch Out For In 2022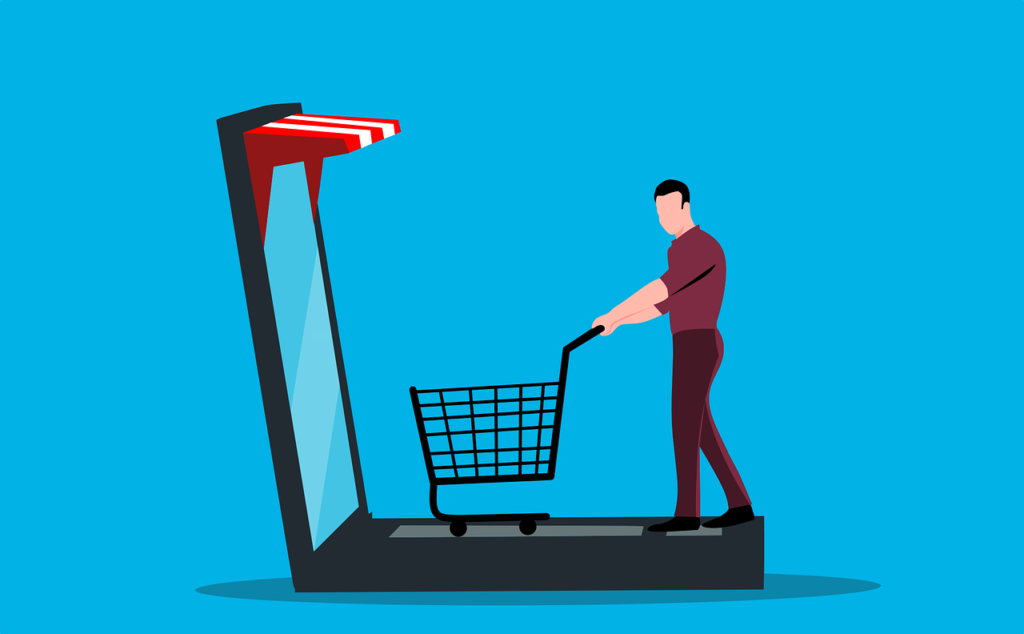 Customers are the driving force for all businesses, and trying to attract a healthy customer base is the primary motivator. However, acquiring new customers is a challenging task. Even people born to work in sales struggle to close deals from time to time. A steady business or entity, on the other hand, knows how to make a customer fall in love with its service or product. The goal, after all, is not just to acquire customers but to keep them for a long time. And the process of building a robust customer base necessitates a dynamic and all-encompassing approach that defines the means you'll use to raise awareness and convert leads into satisfied customers.
Just because one acquisition channel works well for one brand does not guarantee that it will work well for yours. Your target audience and budget will also impact how you approach acquiring new clients. For that reason, it's critical to recognize that there is no one-size-fits-all solution.
In this guide, we'll share a few tried-and-true customer acquisition strategies that will boost your business revenue and success:
Search Engine Optimization – SEO
Optimizing your web content (including landing pages and websites) for search engines is known as search engine optimization, the mother of digital success. It ranks your content on search engine result pages, making your brand more discoverable to your target audiences. Irrespective of your business's services, you must never overlook the importance of SEO. For instance, if you deal in rental units, you will need to optimize your presence with self storage marketing strategies to gain sustainable customer growth. And for that very matter, SEO is predominant.
Of course, your target audience will know that you exist, but SEO will allow them to discover your content and the brand quickly. Moreover, using the right keywords and obtaining links from high authority websites are two basic SEO tactics. However, you should be aware that traditional SEO methods would no longer be effective.
With thousands of websites vying for the top spots on search engine results pages (SERPs), you will need to go for something unique to outrank your competitors.
Manage email marketing and keep an eye on analytics.
Email marketing is an old practice but still an effective customer acquisition strategy. It enables you to contact customers directly and socialize with them. As a result, it has become an essential component of any customer acquisition strategy. Obtaining verified email addresses and data is the first step in email marketing. Here are a variety of ways to get it done:
Hold a social media giveaway with an email capture form as the entry point.
Create helpful content that requires email form submission.
Offer a discount to readers who join your email list.
Once you've obtained the prized email address, you can directly market your products and start sharing information about upcoming products or profits. You can learn more about a person's interests by tracking click-through rates on various email components with the help of email marketing. Even unsubscribing provides valuable data for your email strategy.
Knowing which content elicited which response allows you to continue improving your customer acquisition approach for better future performance.
Content co-branding and lead sharing
Co-branding is collaborating with other brands to promote services and products. We're talking about a piece of content promoted by two brands who have agreed to do so. As your purchasers see your content and the other brand owns the customer, the success scale of this customer acquisition strategy is enormous. It would help if you thought about co-branding with brands that aren't direct competitors. Moreover, co-branding also serves as your company's B2B marketing strategy.
Here are some examples of how co-branding can help promote and gain customers:
Forming a mutually beneficial alliance
Publishing guest posts on third-party platforms
Making contact with industry experts
To entice customers, hold contests and giveaways.
Giving your products away for free, believe it or not, is one of the best ways to get new customers to try them. Although customer acquisition is typically measured in terms of new customer revenue, investing some money upfront can sometimes profit your customer acquisition cost. Online product contests and giveaways are an excellent way to generate interest in your products and brand among current and prospective customers.
However, online giveaway initiatives are only as successful as their promotional strategy. Therefore, you must communicate these contests effectively to your target audience.
Numerous promotion strategies are available, including website landing pages, social media posts, and dedicated email campaigns.
Paid advertising
Suppose you have a spare budget and don't want to wait for organic customer acquisition. In that case, you may want to consider paid advertising for new customer acquisition. In contrast to many organic strategies we've discussed, PPC campaigns get the work done faster, albeit at a higher cost. PPC stands for "pay per click." The advertiser is charged a fee when someone clicks on their ads in this strategy.
The ads typically direct to a dedicated landing page, implying that the advertiser is offering to pay for traffic rather than obtaining it organically. And paid traffic can be a lucrative acquisition strategy when done correctly. Furthermore, Google Ads is one of the most popular paid advertising channels. Users compete for placement on this site by bidding.
Social media
Social media marketing, from Facebook and Instagram to LinkedIn and Twitter, is another way to promote your service or products.
This type of customer acquisition can build brand awareness, word-of-mouth referrals, and the likelihood of virality. You can reach people who have shown an interest in products or services similar to what you offer by using paid ads that target a specific segment of your audience.
Furthermore, social media influencers are one of the most popular ways to acquire new customers. In 2018, 78% of marketers used influencers to increase brand awareness, and 81 percent thought it was effective. For example, if teenagers are your target audience, you should think about using YouTube to connect with potential buyers. Depending on an influencer's number of followers and level of engagement, your business can improve from this trusted personality promoting your service, product, or brand. However, be wary of the risks of influencer marketing, which frequently includes fake followers that an influencer will covertly buy to appear to have a larger audience.
Conclusion
These were our most effective customer acquisition strategies. However, it is essential to understand that the customer acquisition process is not a one-and-done affair for businesses. Convincing customers to buy your service or product necessitates focus, foresight, and financial resources. But it doesn't have to be complicated. With these strategies, you can market your business intelligently and acquire customers in a way that sets you apart from the competition. So get to work and devise a customer acquisition strategy that outwits every other business.