Top 8 Apps to Improve Your Cognitive Abilities in College
Training your brain can have as tremendous benefits as exercising your body has. As a student, you need to sharpen your cognitive skills to process loads of information. It also can help you enhance your memory retention and improve focus.
Apart from a healthy diet, there are also some entertaining ways to give your brain a good workout. These apps can offer you a fun way to have a break from your hectic academic schedule.
Lumosity
Are you looking to divert your stress from the assignment deadline approaching? The best solution will be to get essay help from EssayHub and download the app Lumosity. This application turns scientifically-verified tasks into fun games.
Every day, you will be given a fresh set of tasks for memory, attention, processing speed, critical thinking skills, and more. Alongside, you will get actionable feedback on and insights into your cognitive skills. You can also get tailored training depending on the progress you make.
CogniFit Brain Training
CogniFit is a full-fledged tool that can help you assess your cognitive skills and select a training to improve specific aspects. The app offers cognitive tests and personalized brain training programs.
You can find a wide variety of exercises on this app. They range from educational games for kids to full programs. The latter aim to help you improve your coordination, driving skills, perception, reasoning, and more.
Elevate
This brain training program gives you access to over 35 different games. These aim to improve your speaking skills, memory retention, processing speed, attention, and more. Every user can have an individualized program that adapts to their skills over time to maximize the results.
You can adapt the daily sessions and work on the weakest aspects. The app also comes with a workout calendar that monitors your training streaks and helps you stay motivated.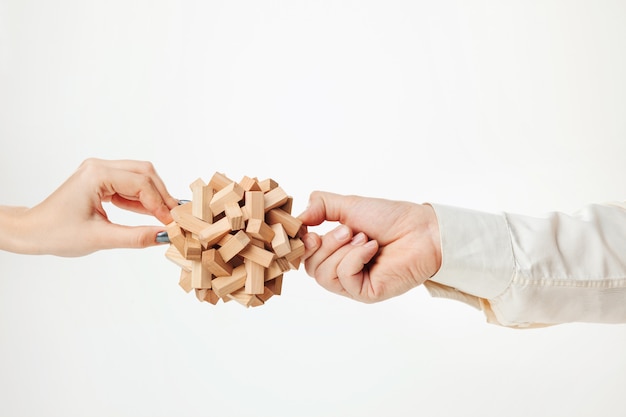 Brainscape
This app is suitable particularly for students. Brainscape allows you to work on your cognition using smart flashcards. You can create and share these cards from your device. The app personalizes the timing of the flashcard repetition based on cognitive science.
Whether you are following tech news for students or learning a new language, the app can effectively slash your study time and increase your productivity. First, Brainscape asks the user to indicate how well they are aware of a concept. After that, the app determines the right frequency to show the cards and at what time you will need to quiz again.
Peak
Peak may become your personal trainer to reach your cognitive goals. While some might want to improve their concentration to finally get to write their transfer essay, others might wish to work on their problem-solving skills. Peak can tell you where and how you can boost your brain's performance.
There are over 40 games available on the app. The application is also offered in different languages. So, almost all students across the world can use it.
Happify
Your mental health can seriously influence your cognitive performance as well. If you are under stress, it will ultimately impact how you take on the different tasks in college. Happify was developed by the researchers who have been focusing on interventions in psychology and cognitive therapy.
The app offers easy and effective exercises that can bring a positive change to your mental well-being. You can also analyze your emotions and improve your life satisfaction using Happify.
NeuroNation
This is another app that comes packed with efficient tools to offer you personalized brain training plans. There are more than 30 games aiming to strengthen your mind. You will first go through an initial training phase. Upon the evaluation, the app will suggest a balanced training plan as per your needs.
NeuroNation also collaborates with leading universities around the world. Some of them worked on the projects focusing on cognitive impairment. As you can imagine, the expertise of the team is evident in the output of the app as well.
Eidetic
Leveraging the methodology of spaced repetition, Eidetic helps you memorize details. It doesn't matter if it's a theory you are trying to summarize or other words. This app allows you to remember information by associating it with other items related to the context.
The app will alert you when you have to test yourself. By spacing them out, they will be planted in your long-term memory. You can also change the intensity levels to adjust the frequency of the testing period.
Summary
As you can see, if you thought that training your brain was impossible, you couldn't have been more wrong. These apps can help you strengthen your skills, develop new ones and stay abreast throughout your college years and whole life.