Top 6 Best Webinar Platforms in 2022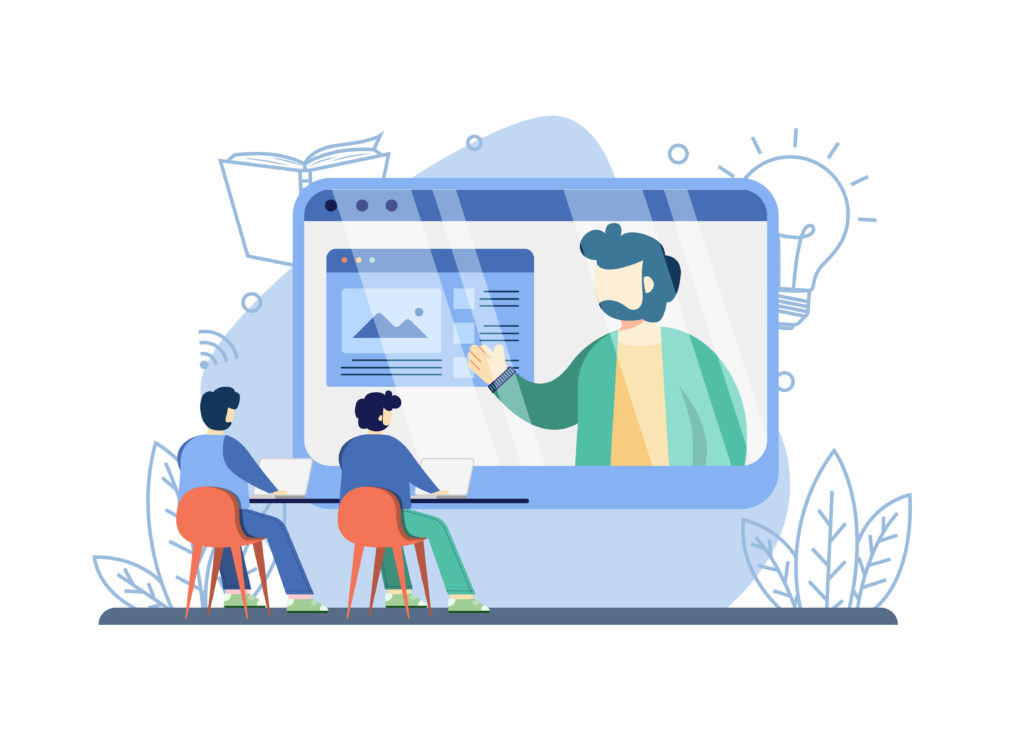 The number of webinar platforms on the Internet is growing exponentially because it is a great way to quickly and easily share information with large groups of people. In this way, universities and learning platforms can offer thematic lectures to dozens or hundreds of people, and business owners can hold meetings with specific departments of the company or with all employees simultaneously. 
Of course, in order to unite speakers and listeners from anywhere in the world in one place in the network, special platforms are needed. Fortunately, developers have already created many solutions to this problem. Each of these platforms boasts its own features and functionality, although they usually have much in common with their competitors.
We have taken a look at this issue in detail, studied the offers on the market, collected some of the best webinar platforms, and are ready to tell you about each of them. Let's quickly move from general phrases to specifics!
MyOwnConference
MyOwnConference is a platform for online conferences and webinars. There is an option to integrate the webinar room into the company's website with branding. In addition to multi-language support, up to 10 speakers can conduct a simultaneous session. The platform works from the browser, installation of additional software is not required.
MyOwnConference is great for sessions conducted by:
Teachers;
Heads of private and state organizations;
HR specialists;
Freelancers;
Small businesses also actively use the site for self-study purposes.
A broadcast of a completed webinar can be downloaded in MP4 format. An unlimited number of recordings of the online event are available. Not all competitors of this platform offer users a recording of webinars. Therefore, we consider this to be a competitive advantage of this service.
Feedback from listeners is realized through instant messaging.
For commercial events, the configuration of the payment module is available.
Among the additional advantages, there are presentation demonstrations, viewing of the attached materials for educational projects, screen demonstration, and YouTube videos downloading.
The platform offers both free use and paid packages with advanced functionality. The price can vary depending on the number of attendees. The main page of the resource has a handy calculator to find out the cost of use.
AnyMeeting
AnyMeeting is a conferencing and webinar platform with MP4 files and screen sharing.
AnyMeeting will appeal to marketers who need to hold regular presentations, learn about their target audience, and talk about new products, services, or create product videos.
Business executives and teachers will be able to hold an interesting training or conference. The number of participants in a webinar is up to 4000 listeners.
On the main page of their website, you can find the cost of paid packages. Although we should note that AnyMeeting also provides free use of their platform but with limited functionality.
AnyMeeting offers 4 service packages for users:
Starter;
Lite;
Pro;
Enterprise.
Proficonf
Proficonf is an online platform developed by WebRTC technology for video conferencing, training events, webinars, file sharing, demonstration of documents, media content, and chatting.
The platform is focused primarily on the field of education, so it is suitable for universities, schools, private tutors, and organizations providing help in preparation for exams. For instance, it's perfect for contemporary study programs, as this BA in fashion marketing and communication, whose educational pathway combines lectures and practical sessions, workshops and master classes with professionals from the sector.
The service will also be of interest to:
HR managers;
Business coaches;
Lawyers;
Financiers;
Other professionals from the field of consulting.
Registration is required. Once you have done this, you will have access to planning and creating events. In addition to the standard name and date, it is possible to set the webinar as a private or public event, upload files, and invite future participants via email. Inviting users via email is a great tool that we want to highlight.
GoToWebinar
GoToWebinar is a proven webinar tool for up to 2,000 guests. Setting up an event takes minutes. Once the GoToMeeting audio conferencing platform is connected, voice communication can be started.
The service is suitable for:
Marketing tasks;
Working with presentations;
Organizing events to support products;
Services;
Info products, etc.
Small, medium, and large businesses use GoToWebinar to share information within the company, as well as with their business process outsourcing partners HR managers use the site to work with candidates and support colleagues and clients remotely.
Administrator privileges allow you to pre-record a webinar and access content on demand. An individual registration form makes it easy to collect information about the target audience and enter the necessary information into the contact database. As you can see, this platform provides its users with the most necessary and relevant functions, which you cannot do without.
This platform is very easy to use and therefore attracts more and more new users.
eBLVD Online Meetings
eBLVD Online Meetings is a cloud-based online conferencing platform that attracts access for guests without registration. Invitees simply follow a link or enter a code that they receive in a message or email. It's convenient because your listeners won't have to waste time registering.
The software is designed for projects of all sizes, regardless of the line of business. Freelancers, business people, government and non-profit organizations feel equally comfortable here.
The software is designed for events with up to 100 participants.
What is more, while using the platform, it is possible to:
Share docs and files;
Share the screen with others;
Delegate the right to control the keyboard and mouse to the interlocutor.
So, this platform provides many important and very convenient features for its users. This makes it an attractive choice among a large number of people who have already given it their preference or are planning to do so.
InEvent
InEvent is a dynamic audio-video solution that has the ability to create, recreate and customize a variety of virtual interactions ranging from Webinars, to live broadcasts, panel discussions, summits, networking sessions, conferences, and spanning across the pharmaceutical, educational, corporate, and event tech industries that can hold webinars for up to 10.000 attendees.
The platform has cutting-edge mobile technology to make interactions and engagements with your attendee's whole new levels with quizzes, gamification, interactive newsfeed questions, networking, and agenda.
With InEvent's Live Studio you can have a TV-like streaming experience with all devices. It is the audio-visual solution you need to go beyond your events and webinars interactions.
While using InEvent, it is possible to:
Edit in real-time the content on live streams.
Stream sessions on-demand.
Broadcast TV-like experiences with a drag-and-drop interface that allows real-time customizations.
Connect people across continents and keep them engaged regardless of language barrier or disabilities with our audio interpretation and sign-language language channels.
Users can edit real-time videos in simultaneous collaboration without uploading files or using any external software. Its cloud-based platform will host your files and enable your access from anywhere. The platform provides cloud-based servers being a repository for your video files and also marketing and analytics features to give an all-in-one solution to the clients.
Conclusion
We are confident that among the presented platforms for webinars, you can choose the one that best meets your requirements. Almost each of these options can be useful for different purposes and user groups. Educational project managers, teachers, businessmen, HR, and employees of small and large businesses will be happy to use any of these webinar platforms that can facilitate communication and some work processes.
Visit the websites of the presented platforms to learn more information about them and to calculate the cost of services for the number of interlocutors you need.
We wish you the best of luck in hosting webinars!