Top 4 Tips to Avoid Online Fraud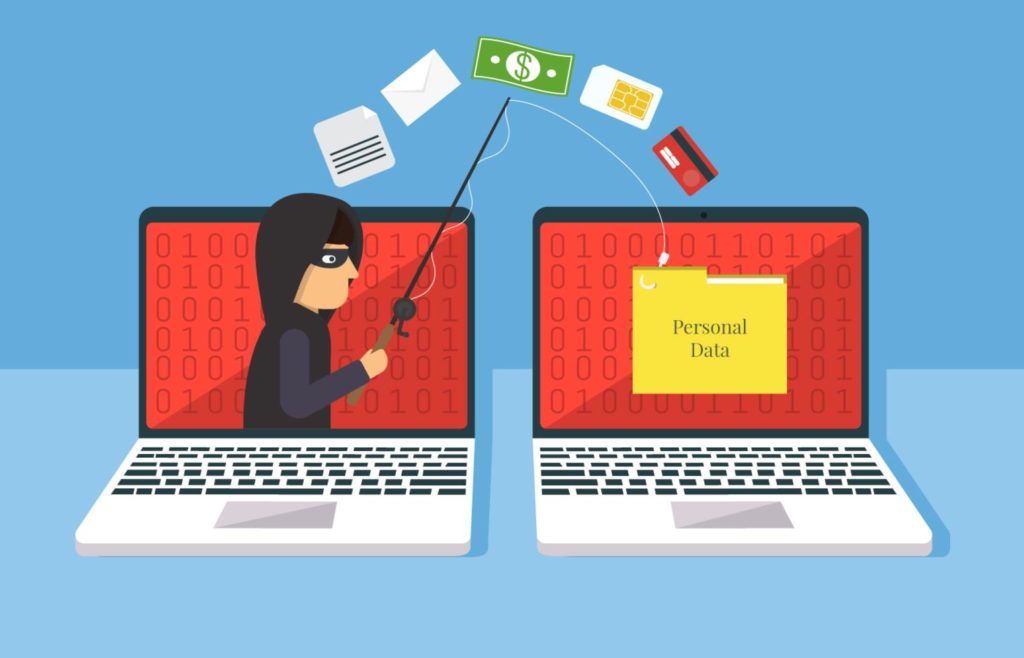 Online fraud is rising, from fake emails and annoying phone calls to people presenting themselves falsely. Scammers and fraudsters target your personal information or seek to reap where they did not sow. They often attempt to scam the elderly as they see them as easy prey. Cybercriminals earn big time, selling your personally identifiable information (PII) online.
Take extra caution with your online presence. Cybersecurity awareness month is in October, where you can learn various ways of protecting yourself online. Take proactive measures to prevent these cybercriminals from making you their target. In this article, you will learn the tips to avoid online fraud.
Email Scam
Email scams are among the leading internet fraud, and they continue to pose a threat to people and businesses online. Most data breaches arise from email-phishing scams and the scammer trick a user into downloading an infected file or changing their password on a spoofed or malicious website.
The attacker makes the request to their victim urgent. They can tell a victim that their credit card or online account is at risk, and they need to log into their account swiftly to remedy the issue.
To protect yourself from email scams:
Filter spam emails
Ensure you have an antivirus installed on your device and keep it updated
Do not trust unsolicited emails
Install a firewall and ensure it's updated
Inspect the links in the email before clicking them
Treat the email attachments cautiously
Phone Call Scam
If the caller starts by asking if you can hear them, pause before speaking with them. Phone scammers look for a very specific answer. If you answer "YES", they can use your answer to claim you agreed to something or pay for some program. Say "I hear you fine" to play safe. Some phone scams include COVIID-19 vaccine scams, IRS impersonators, bank calls, and virtual kidnapping, to name a few. How can you avoid phone scams?
To know if the caller is who they claim to be, you can do a reverse phone lookup by entering the phone number into a search engine and searching it. The search engine may be a tool like Spokeo, and you can get the address, name, age, and so on. If the caller identified themselves otherwise, alert the authorities.
Online Shopping Scam
As the number of people shopping online increases, so do the fraudsters. It is always vital to protect yourself. How can you effectively protect yourself online?
To begin with, you should have a good password policy. Never use the same password for over one online account. Check out as a guest. The retailer does not save your personal information permanently, and it gets erased at the end of the session, reducing the risk of an online marketing scam.
Use a credit card instead of a debit card. Credit cards have more security features, like the EMV chip technology, making it hard for scammers to steal your details. Be on the watch-out for deals that are too good to be real. If a website offers unrealistic discounts or prices, it is likely a scam.
These scams have been very popular in recent years, so it's no surprise there have been a significant number of cases where scammers are accusing people of doing something illegal, both online and offline. You should be very careful with these types of scenarios, and try to find reliable criminal defence lawyers, such as Pyzer Criminal Lawyers, that will help you out each step of the way.
Catfishing
Catfishing refers to pretending to be another person on the internet for financial gain. Because most interactions are virtual or remote nowadays, catfishing is rising. People present themselves falsely on social platforms.
Relations are cultivated and developed on platforms like Instagram and Twitter. They may be business, social or romantic relations with a person you have never met, and the only tangible thing you have is a picture. Besides romance, these scammers also target others for financial gain. They may create official social media accounts for banks or financial institutions and con many. So how can you protect yourself from catfishing?
A video call is the best way to prove a person is who they claim to be. Request to have a video call with them. If they give a lot of excuses or refuse, even after showing a lot of affection or interest, that is most likely a catfish. Never share your financial details or send money to someone you have never seen or met.
Internet fraud is real. Many lose a lot to cybercriminals. Do not be a victim. Take proactive measures to protect yourself from becoming another statistic to these scammers. If you suspect a phone call is a scam, do a reverse phone call search on an engine like Spokeo. Use the measures to protect yourself.