Top 3 Custom Software Development Companies Around the Globe In 2022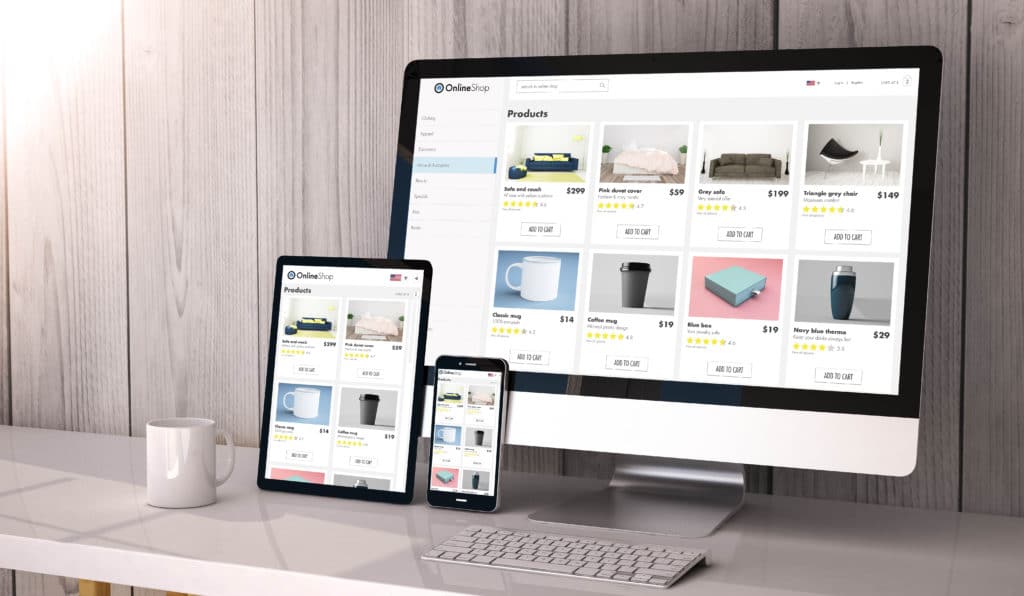 Modern businesses require modern software solutions or Custom Software Development to help them grow. Business owners know that it will bear fruit in automation, project management, user-friendliness, and so on. Developers will be able to implement various customized projects that will solve their unique business challenges.
Moreover, such solutions are much better than off-the-shelf software because you will be able to get a solution that is customized to the needs of your business since every company is unique. Business owners are interested in working with custom software development companies, and the demand for their services is increasing day by day.
Since custom development is very much demanded, the number of companies that provide such services is also growing. If you start a search, Google will offer you thousands of custom development companies and individuals, and you'll have a hard time choosing the best offer among them. This was the reason why we decided to create this article. We have gathered the top 3 companies from all over the world. Among them, there are reliable developers you can trust your ideas to. Let's take a closer look at each of these companies!
SCNSOFT
SCNSOFT is a company with decades of experience. For more than 32 years, the company's employees have been developing software and have managed to win the trust of customers. ISO 9001 and ISO 27001 certifications, as well as partnerships with Microsoft, AWS, Oracle, and IBM prove the quality of their work in the IT-sphere.
ScienceSoft boasts of working with such high-profile clients as Viber, Ford, and eBay. But they also work with small and medium-sized businesses.
SCNSOFT has offices in the U.S., Europe, and the Arab Emirates, and they provide their services to clients all over the world. This is a large firm with more than 700 professionals who are ready to collaborate and work on various projects.
To contact SCNSOFT representatives, you can call one of the phone numbers that are presented on the main page of the website. Also, you can choose to leave a request on the site. Employees of the company will get back to you pretty quickly.
The list of services provided by SCNSOFT includes:
Application development (as well as their further maintenance);
Modernization of applications;
Development of scalable solutions for different operating systems;
Consulting;
Application security assessment;
Security improvement solutions, and so on.
Customers rate this service at 4.8 out of 5, which is an excellent rate. Most often, they note the superb work of the managers, who are always in touch and can provide quality advice on the progress achieved. After reading the reviews, you will come to the conclusion that they are real experts in their field who really serve people.
Kanda Software
Kanda Software will be a great companion for you on the way to the digital transformation of your business. This company has years of experience in providing IT services and inspires great trust in its expertise. Janssen, Verizon Media, and other well-known players on the market used to be their clients. 
Kanda Software offers a range of services, including:
Design development;
Software development;
Cloud migration;
Software optimization;
Testing;
Working with big data;
DevOps services;
Software Operations Support.
They work with companies of all sizes in a variety of industries. This means that the employees are ready to help with business tasks in different areas, especially medicine, information technology, and marketing.
The average rating of Kanda Software on user review sites is 4.9 out of 5. Almost all of the reviews are positive. There are many comments that praise the quality of the company's team and their willingness to provide the most satisfactory assistance.
Their website is user-friendly, and you will easily find everything you need there. You can also leave your request in the pop-up box at the bottom of the screen and get answers to your remaining questions.
ELEKS
ELEKS is a top custom development company that definitely deserves your attention. For over 30 years, ELEKS employees have been creating software that helps solve even the toughest business problems. In addition, they offer services such as:
Design development;
Cybersecurity;
Application development;
Cloud migration;
Software auditing, etc.
Why can we confidently recommend ELEKS for cooperation? It's an internationally certified company that has a respectable position among the 100 Global Outsourcing Companies. In addition, they are the holders of other awards, which you can easily find on the homepage of their website, as well as other useful information. By the way, the website is pretty user-friendly and easy to understand, and you should personally check it out.
The team of this company is very large and has at least 1,500 employees who are all pros. They are ready to start implementing your ideas at any moment.
ELEKS (like the aforementioned competitors) works with businesses of all sizes in a multitude of industries: agriculture, education, medicine, logistics, and so on. This means they can approach literally any client.
Among the satisfied customers of this company, we observed Aramex, Acino, Rixos, and many others. Their clients are all over the world. Reviews about the services of this company are rather positive, and users note the involvement of employees and the quality of their knowledge. We would certainly recommend this excellent developer for your consideration!
EkaranTechnologies
Ekarantechnologies is a web development company that specializes in creating custom websites and web-based applications. Founded in 2019, they have a team of experienced developers who are skilled in a variety of programming languages and web technologies. Whether you need a simple website or a complex web-based system, they can help you achieve your goals. They also offer web hosting and maintenance services to keep your site running smoothly. Contact them today to learn more about our services and how we can help you grow your online presence.
Conclusion
So, you have reached the end of this article. We are sure that it took you less time to read its contents than to analyze potential software developers represented in thousands of databases.
We tried to make an in-depth analysis and offer you those custom software companies that can definitely meet your expectations. Go to the websites of these companies to take a closer look at their offers and ask for an estimated cost of their help. Any of them can create a unique solution for your business and provide you with new opportunities to thrive and scale.
We wish your business development and prosperity!