Top 24 Tools to Manage Remote Workers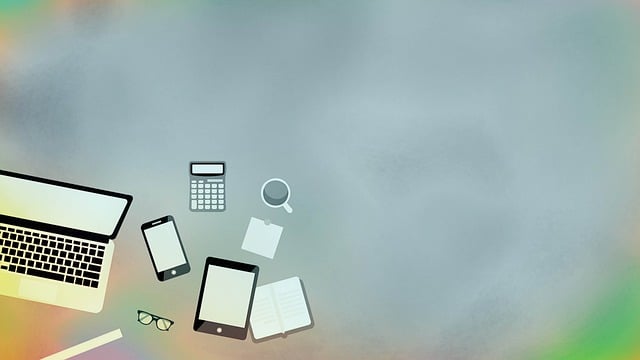 Researchers assumed that by 2022 about 1.87 billion employees (40% of the world's working population) will work remotely. Because of the coronavirus situation, many companies have already switched to working remotely. Thus, it's time to learn how to manage your remote team members effectively.
To start with, divide all your remote employees into several teams and assign managers. One distributed team managed by a manager should not have more than 8-10 participants. Larger teams are more difficult to manage, especially remotely.
You can use a simple online editor (e.g. Canva) to make an organizational chart of your company or a specific department.
Canva is a teamwork tool and it's easy to make social media charts, diagrams, reports, posters, and more.
This is how you can see clearly which employee you can call for help. Use pre-made templates, available on the site, to save your time. Once done, send the link to the organizational chart you created to all your employees so they can type in their information and add profile photos. Everyone on the remote team needs to understand who to interact with on work issues. Having a digital signature is also very important to get in touch with the right person, an email signature generator tool can solve this issue and adds credibility to your emails.
If you are going to forward much information to your team at a time, you should make it the right way. People comprehend videos and slideshows much better than plain texts. And proper understanding is crucial for high results. A free slideshow maker will help you to create presentations for your remote employees quickly and easily.
Additionally, you can streamline critical communications & employee rostering, using SMSGlobal's SMS Gateway & integrations to enable text messaging within the software you use daily.
Remote Team and Project Management Systems
To effectively manage your remote team and projects, you need to set up your "digital office." This is where the main work on your projects is going to be concentrated. For this, you can try the following software solutions:
Asana is a convenient and simple all-in-one tool for planning and working on projects, which is used by Uber, Airbnb, and Pinterest. It has plenty of useful features, including chats (under each task), request forms, sharing status updates on task completion, an ability to add attachments, etc.
Asana helps you clearly map out strategies, process sequences, and allocate plans for each day. Here, you can communicate with a remote team member, post-project tasks, and monitor employee productivity. You can customize the visualization to your liking, e.g. as a list, boards, or charts. Additionally, there's an ability to edit individual work projects, easily create recurring tasks, and synchronize a user-friendly calendar;
ProofHub is an all-in-one project management and team collaboration tool that packs a lot of functionality into a small package. It allows teams to track team and individual progress, define milestones, effectively communicate, respond to task requests, manage tasks, fulfill deadlines, measure time, and assure high-quality work.
The tool is said to replace up to seven office tools, including Team Calendar, Team Chat, Task Management, File Storage, and others. ProofHub can be accessed from any place, making managing remote teams easier.
Hundreds of remote teams rely on ProofHub's online project management platform to keep everything in one place. Team members can interact with their teammates and clients in a seamless manner. ProofHub offers a variety of services, including online proofing, discussions, chat for sharing input, and remote project management from a single location. ProofHub, as an all-in-one remote project management software, is a must-have for teams that require more management expertise.
iDenfy You can't take employee identification backseat when onboarding. iDenfy is an identity verification company that can help you with identity verification for remote employees and ensure faster and safer onboarding. They offer a wide range of advanced identity verification solutions, including facial recognition, liveness detection, and identity verification.
Trello. For some, simplicity is rather an advantage than a disadvantage. Trello is a colorful and intuitive online platform where you can create handy project boards, assign a task leader, and integrate with other popular online work software tools. The boards can "accommodate" plenty of information about a certain task: you can add an extended description and new participants, put labels to filter, set deadlines, add attachments, and leave comments. It's a handy tool for small group teamwork, project management, and increasing personal productivity. Trello also allows you to work on projects individually or connect with third parties. It's a simple tool, which is easy to incorporate into your workflow without long employee adaptations.
Teamwork is a remote working tool with multiple features, designed to let you communicate with context on projects and tasks. Remotely managing a team can be difficult but it doesn't have to stay that way. Teamwork gives you everything you need to stay connected, keep communication flowing, and get full visibility over your project's process. The workload feature allows you to plan tasks based on each team member's availability. This ensures no one is overloaded, so you can keep your team working smoothly and efficiently. Get Teamwork synced up with your favorite tools so you can run everything in one place. Your team might be dispersed all around the world, but your work shouldn't be.
YouGile is another convenient project management and team communication system. You can subscribe to any task, discuss it, and get timely notifications. It has great tech support and functionality with a straightforward and user-friendly interface – everything you need to create, perform, and track tasks. There's also a chat room for each individual task – for 10 people, the functionality is completely unlimited. Moreover, there are also no limitations on the size and time of files stored;
Microsoft Teams is a modern enterprise platform for real-time teamwork and creating a favorable workspace. It has all the necessary tools for teamwork, including a chat, shareable team documents, and files, analytics tracking, integration of team results, conference calls, notes, etc.;
Jira is a powerful CRM system, equipped with a variety of necessary software tools for business. You can assign tasks and performers, set priorities, execute control, etc. Jira implementation helps solve several technically complicated problems like monitoring all employee actions while working on an app, implementing full-featured external management, simplifying the process of working on apps, etc. The system integrates with many cloud solutions and perfectly suits large remote teams. Remote access to Jira is provided through Android and iOS smartphone apps. Jira is a common tool for development teams.
Try several different platforms and choose the one that suits your business type best, with an interface and features your team needs. For example, Trello is suitable for managing a small remote team, when Microsoft Teams is a great solution for large projects.
Additional Tools for Employee Interaction
It's highly important to find convenient software solutions for remote working on projects and communicating with each team member. Thus, we have collected the following tools for your consideration:
Workplace (by Facebook). If you're used to hanging out on the most popular social network, you'll feel like a fish in water using Workplace. The service is designed for corporate communication and uses the same features as FB, including a feed, groups, and video calls. And no, your remote employees won't see your cute cat pictures – Workplace and Facebook accounts are not connected in any way. This also means that your Workplace data won't be used for targeting ads on the social network.
Instead of annoying ads, Workplace can offer a convenient chat, file sharing, surveys, AI-based personalized feeds (for every employee), video calls and conferences without any access codes and time limits (50 people), real-time comments, questions, and reactions. You can also add subtitles and switch languages, as well as create a data storage library. Even if you miss a broadcast, it's easy to catch up – videos are automatically posted/saved in the group. You can also expect integration with Google Workspace, Office 365, Dropbox, Zoom, Salesforce, etc.;
Discord. This completely free program was initially created for gamers and streamers to exchange text and voice messages during real-time gaming – essentially it's like a webphone.
All the important (and not so important) functions in Discord are free: channel management, screen shares, bots, integrations, etc. Except for, well, the more advanced ones, but Discord is good without them anyway. The tool is famous for good sound/video quality, modern design, low consumption of your PC's resources, and a user-friendly interface. There's also an ability to create channels and assign different roles to the participants, a reliable security system, etc.;
Zoom is a world-famous platform for video conferences (up to 500 people). Users share their screens, create surveys, communicate, record, translate, and even transcript text. Zoom also offers broadcasts for unlimited audiences on YouTube, Facebook Live, etc., collaborative webinars, virtual collaboration rooms, smartphone screen shares, group chats (text, photo, or video exchange). Zoom easily integrates with DropBox, Google Disk, and Microsoft Outlook;

Markup Hero is an easy to use tool for capturing ideas, adding annotations and sharing with colleagues and partners. Try their lightning fast screenshot app for Windows, Mac and Linux or use the simple Chrome extension. Then add markup like arrows, text, highlights, boxes and more to further explain thoughts. Copy to clipboard or a share link to send annotated files in seconds through Slack, email, social media, SMS and just about any other communication tool.
Google Docs needs no introduction. It's a completely free document resource that allows members to make edits, leave comments, and communicate in real-time from anywhere in the world. Offline functionality is also available;
Zapier is an integration platform that helps businesses automate routine workflows and link different web apps. It can be used to set up monthly, weekly, or daily processes according to the "If X, then Y" scheme, without any programming skills.
For example, "If a new note is added to Evernote, you need to save it to Dropbox." More advanced settings are also available. In addition, Zapier offers synchronization between 3,000 services, customization of triggers and actions, high data security, personalization options, account management, and access customization, etc. You can integrate Zapier with Gmail and Trello so that your incoming emails automatically become new tasks;
Weje is a free digital whiteboard enhanced with tools for online collaboration and remote studying. After signing up, users get to a dashboard from where they can start with either an editable template or a blank canvas. They can upload any filetype on the online whiteboard, including PDFs and media, or paste the copied information from the Internet. Weje has a smooth drag-and-drop action, so it's easy to group information into cards, lists, and boards. To invite collaborators to the whiteboard, copy a shareable link or send an invitation via email. After teammates are in place, use an instant messenger, online sticky notes, and a drawing tool – to leave comments and sync changes.
Miro is an interactive board for ideas and thoughts. It's suitable for drafting, creativity, design concepts, brainstorming, and educational purposes. You can add uploaded files, documents, and stickers, as well as draw and make notes. Choose from pre-made templates and customize it or create one from scratch;
Mindmeister. It's easy to brainstorm, explain a complicated business process, or uncover some connections with the help of schemes in Mindmeister. It has a convenient and straightforward interface, and its library contains more than 300,000 templates. This tool allows you to upload a variety of media content and work on the same board with your colleagues. In addition, thanks to the built-in MeisterTask widget, it can also be used as a task scheduler.
You can assign individual steps of your scheme to your colleagues as tasks, prioritize them, set deadlines, and send reminders about them via email. The history mode will help you keep track of who did what, and when.
Time Management Software Tools
We all know that working remotely can be tempting – getting distracted by personal matters or some irrelevant details can be easy, and there's always a high chance to spend too much time working on the project because… well, you just don't have to rush anywhere, right? This results in being out of sync with your remote team or simply not remembering how long a particular task took you. That's when time tracking apps come to the rescue.
Kickidler is the world's leading employee monitoring tool. It can help your team be more productive and accountable while working remotely. Monitoring work, timekeeping, and tracking the progress of your employees will become a no-brainer with Kickidler. In addition to online monitoring and computer screen recording, the tool provides remote access to PCs, which can be very useful for remote computer management. In addition, Kickidler allows you to track apps used, URLs visited, productive/unproductive activity times, etc.;
Focus Booster. A simple "Pomodoro" timer will help you focus on the task at hand. With Focus Booster, your spent time can be tracked in handy reports, filtering entries by date or clients. Manual time adjustments are also available, in case you forget to turn on the timer;
Toggl Track is a powerful software tool for analyzing working time. The service allows you to start a one-click timer in a browser extension, web, desktop, or mobile app, and automatically track time, based on the site or software you are currently working with.
Integration with your calendar and other apps (Asana, Todoist, Trello, and 100+ more) will help you find not only what your colleagues were doing earlier but also what tasks they have planned. This will allow you not to distract them at the right moment or decide on the best time to hold joint events. Additionally, with Toggl, you can see how your project revenue relates to the time spent on that project. You can also predict deadlines, budgets, monitor progress and possible deviations – evaluation tools and a notification system will help you optimize the workflow;
Calendly is a nice and convenient service that will "arrange" your appointments for you. The tool can be easily connected to Google, iCloud, or other calendars and shows when you are available. Share the link to your page with colleagues and/or customers to get rid of the typical "When would it be convenient for you to…?" questions. The service has flexible scheduling options so you can shield yourself from unexpected "in-two-minute" meeting requests. Plus, the integration with third-party apps will help to fully automate the appointment process;
Worldtimebuddy. Working in an international team? This tool can help you stay tactful and don't bother your colleagues too late or too early. You don't have to keep time zone differences in mind – Worldtimebuddy got your back covered. Here, you can add cities and check with a time converter in case you have any questions.
Boo2kafy. If you are booking with a team or individual, Bookafy provides a great call to action that can be added to any website as an iframe or button, or in an email as a link to a booking page. Bookafy has enterprise solutions including a white label solution to remove all Bookafy branding and add only your organizations links, email url, logos and icons.
Non-Obvious but Useful Services
While organizing remote work for your remote team, you may not think about the following tools right away but you will definitely need them at some point.
 Expense management and credit card reconciliations
Fyle: Fyle is an expense management software that comes power-packed with seamless expense tracking and corporate card reconciliations, automated compliance, and integrations with accounting softwares like Sage Intacct, NetSuite, QuickBooks, and Xero.
Corporate Knowledge Base
A repository of instructions, regulations, and any other documents with FAQs, related to the work of your company, will be relevant not only when onboarding a new employee with a great resume. Occasionally, employees ask each other typical questions, and innovations arise in business processes. In addition, each employee can gain invaluable experience that may be worth sharing with colleagues. In such cases, a corporate knowledge library can help everyone to quickly find the necessary information, without distracting others and, consequently, saving their time.
Of course, you can organize your knowledge base within the workspace you're already using. Some software products, such as the afore-mentioned Workplace or Microsoft Teams, already include solutions for creating a knowledge base.
If you don't work in such systems, you can simply use a cloud service or special sections in your corporate platform to create a public folder with all the necessary files. On the one hand, you can keep multiple tasks in one place, without spending money on additional software. On the other, such databases may not be flexible enough. In order to efficiently use the knowledge library, you should first provide clear structured information and ensure its easy search. Special solutions that create a full-fledged corporate wiki-space can easily cope with this task. Check their names and main features below.
Helps you develop an internal knowledge base which can become an important part of your employee support system to make knowledge-sharing more efficient and streamlined during remote work.
Create multiple knowledge base which can be accessed privately and publicly.
AI driven search engine that provides context-sensitive results in milliseconds for your search.
You can enable to pre-define and assign permission sets to team members who execute the same types of tasks or roles.
With a simple click, you may export your articles and import them into the new project.
Provide in depth reports with a focus on team analytics.
Offering top notch collaboration features
Integrate with Slack, Microsoft Team and many more.
Documents are presented as beautiful web pages that support images, maps, charts, etc.;
Simplified search (thanks to a page tree and shortcuts);
Privacy settings allow you to make documents available to everyone or certain teams;
Multiple users can participate in editing at the same time;
Assign tasks and participants, link to a calendar, use emojis and GIFs in a chat;
An extensive library of templates for various industries and plenty of integration options.
Lets your knowledge base look like Wikipedia pages;
A 100% free resource, regardless of the number of users and amount of content (only server fee is chargeable);
All users can edit (with saved previous versions). Access to edits can be limited.
Initially, the platform initially only had a few basic features, but the existing add-ons significantly increased its capabilities. MediaWiki is also an open-source product so you can add your own extensions.
Remote Access
"I didn't touch anything, it just crashed!" While working in the office, you might have asked an IT person (or any other experienced colleague) to help you figure out some settings. If you're working from home, remote access programs can help you solve such problems.
They can also be useful if you have been working on different computers and have not saved the necessary file to the cloud or a removable drive. Sometimes, it's much easier to access the device, find, and copy the document yourself, instead of trying to remember and explain where to look for it to your colleague. "What new folder? Which one of them?"
Available for most popular platforms, including mobile;
Easy connection via ID and a generated password;
Ability to provide access to certain apps only;
Supports file transfer, etc.
You can also expect video conferencing features to share your screen with other users, record video sessions, as well as a text and voice chat.
Off-screen support. The TeamViewer Pilot AR app allows you to assess the status of equipment, machinery, and other objects using your smartphone cam.
Conclusions
Take care of remote team organization and security:
Understand the specifics of effective remote communication within the team;
Discover the factors that affect your remote team performance;
Plan, organize, and control your remote employees' work;
Motivate them and establish an atmosphere of trust within the team;
Efficiently use all necessary software tools for interaction with the team;
Hold video conferences effectively, i.e. when it's convenient for everyone.
Password Managers
We've already listed so many tools that it's easy to lose count. To choose the best options for you, you need to not only read customer feedback and online reviews but also get to know the tool yourself, try out the different functions/features, and understand how much you enjoy working with it.
Most platforms offer authorization through Google, Microsoft, Apple, or social media accounts. However, if you prefer to sign up with an email/password, sooner or later, you might get confused and forget your access information. Moreover, you probably have several accounts in apps you already use in your work.
To avoid wasting time in regaining access via email (and sometimes, adding your phone to it, as well) and disturbing your administrators, use password managers that will help you remember everything you need. Pay attention to their security policies to free up your memory space and make sure your data is safe.
Dashlane is a zero-disclosure security architecture that ensures only you have access to your data.
Compatible with all popular operating systems and browsers;
Auto-fill forms with saved passwords;
File-attaching and note-creating functions;
Grant access to a trusted person without revealing your password;
Separate personal and work accounts;
Track your network security status and get alerts in case of data leaks (however, the devs claim that no such thing has ever happened).
Multi-platform support for multiple browsers;
Unlimited password and note storage;
Automatic data entry when logging into apps;
Creates a list of trusted contacts for secure data transfer;
Password categorization;
Data leakage scanning, identification of weak spots and tips for improvement;
Import from another password manager.
Zero-disclosure protocol, two-factor authentication, and biometric protection.
A couple of other honorable mentions in terms of usability and reliability are LastPass and 1Password.
Conclusions
There you have it! We have mentioned all software tools that can be used to control your remote team and monitor their performance. Investing in these tools can save you a lot of trouble and chaos associated with remote work.
Perhaps there are tools on your personal list, too, that you could recommend to others? Please, feel free to share them with us in the comments below. Remote work trends are already firmly entrenched in society, so your experience is sure to help someone!