Top 11 Marketing Trends You Need to Know in 2022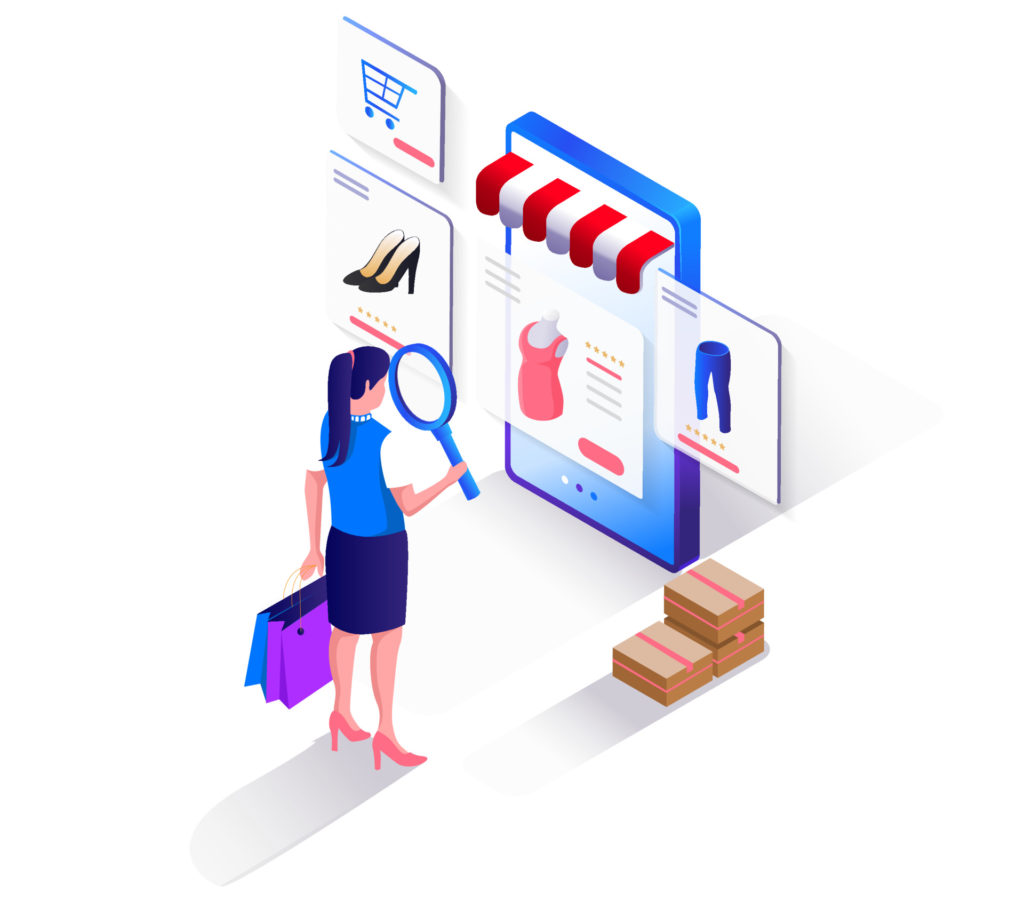 Introduction
Many companies have long started planning their marketing strategies for 2022, with marketing trends being their top concern. Let's take a look at what to expect this year and what marketing teams should focus on in their marketing strategies to stay ahead of the competition.
Nonprofit Organizations and Their Impact
In today's world, there's a growing trend among consumers to believe that brands have to change the world. For them, company values play a huge role. And if your values (as a business) coincide with the values of your customers, then there's confidence and growing trust. Therefore, companies are increasingly stating their positions on these or other things, attracting the attention of their target audiences.
This trend will only grow, so brands should strengthen their strategic positions in this direction and consider options for cooperation with nonprofit organizations.
Personal Data and Its Value
You probably know that Google is ending third-party cookies in Chrome. As a result, brands are now feeling sort of concerned. Contextual advertising and SEO experts will now have to look for other ways to develop their strategies.
That said, it's worth keeping in mind that analyzing customer behavior is becoming an increasingly complex process every year, so the value of the data will only increase. The same goes for targeting advertising.
Why is this happening? Users want more protection for their data, which makes it more complicated for marketers. Therefore, the latter will need to adapt to the changes.
Artificial Intelligence
In 2022, brands plan to invest more in automation and artificial intelligence. Companies will use chatbots and virtual assistants along with other tools, for example, logo maker, that helps create, automate, and curate content, predict marketing trends, and more.
Artificial intelligence is used by marketers to navigate and analyze rapid market fluctuations, understand how to best communicate with customers, predict their needs and behavior. Moreover, AI allows companies to automate many routine processes, which greatly affects their efficiency. That's why companies implement special software, which helps marketing teams become more productive.
Chatbots and Voice Assistants
Chatbots and voice assistants are steadily gaining market share. According to Statista, Voice Shopping is expected to reach around 40 billion U.S. dollars. in 2022. As for the chatbot market, the forecast is around 1.25 billion U.S. dollars in 2025.
There are several reasons why businesses need to introduce voice assistants. First, more devices appear in the world that support voice commands. Secondly, they are becoming part of our everyday lives, and people are increasingly using voice commands to find and order products/services online.
Lastly, chatbots help businesses automate routine tasks, acting as consultants, processing analytics and data, and managing teams.
Influencer Marketing
Influencer marketing is nothing new, but it will remain at the peak of popularity in 2022. This is due to the fact that consumers are more open to those who they know and trust. Therefore, businesses are using celebrities in their marketing campaigns.
Influencer marketing is more of an image tool that contributes to the increase in the target audience and its engagement. As a result, brands get more loyal customers, hence more sales.
In addition, many experts point out that influencer marketing is often more efficient compared to regular advertising, as the product/service is mostly promoted as a recommendation from a reputable blogger (influencer). By the way, if you are interested in influencer marketing to promote your brand, you can find influencers by scraping Google or using a quality influencer marketplace to find the most popular influencers who can make results for you. For example, Gymshark grew by getting a head start on social influencers and now runs a $1+ Billion brand.
Personalized Content
Content personalization is a procedure of creating unique and relevant content, customized for the target audience. Any information about the customer, including gender, age, purchase history, and even the device used to access the Internet, is important here.
According to Statista, more than 90% of potential customers in the US are more likely to make a purchase from companies that provide personalized content for them. This format of interaction helps brands speak the same language as their customers, building credibility and increasing profits.
Honesty, Transparency, and Trustworthiness
Along with personalized content stands authentic messaging from brands to customers. Why? Consumers want to know more about their favorite companies (not just their products/services). They want to take a glimpse of what's going on behind the scenes. Therefore, in 2022, refined "one-for-all" posts and "artificial" aesthetics are not something your target audience wants to see.
Pearl Kasirye, Co-Founder of Pearl Lemon PR states, "It's easy for brands to hyper fixate on their products/services and neglect the importance of connecting with their audiences. I always tell my clients, people connect with people, not with brands. With that in mind, it's important that companies let their audiences learn about the people behind their brands because that is one of the most powerful marketing trends and strategies there is."
There have been a number of studies on this, confirming that customers are willing to buy from companies that demonstrate openness, transparency, and honesty.
Mobile Optimization
Various research firms are studying questions regarding the popularity of mobile devices. Therefore, the growth of mobile traffic has not gone unnoticed by experts. As a result, search engines today check both mobile and desktop website versions. Consequently, in 2022, it's highly important to have a mobile-friendly website. To optimize your animations for mobile, you can use SVG animations since they are lighweight, responsive, and can also be interactive.
Mobile optimization for websites results in increased traffic, improved clickability, top positions in SERPs, better conversions, and more.
Augmented and Virtual Reality
VR and AR are increasingly attracting marketers, consequently, demand for these technologies will definitely grow in 2022. And even though many business niches have yet to learn how to properly implement virtual and augmented reality into their strategies, the upward trend continues.
Today, successful examples of AR/VR in marketing include interactive advertising, advergaming, demonstration, and product exploration scenarios. These technologies help businesses properly represent products and, sometimes, deal with customer objections.
Virtual or Online Events
In 2022, brands are targeting various online events again to grow their audiences and build an online community to stay in touch with potential customers. Such strategies allow businesses to not only get closer to their target audiences and speak to them directly but also build long-term relationships with them. This is how brands are collecting more data about their potential customers.
Companies will be able to process the information they receive and apply it to achieve their marketing goals. However, it's worth keeping in mind that online events don't bring quick results and should be considered as a long-term prospect.
Direct Mail Marketing
Although marketers are devoting more budget to promoting brands in the digital world, direct mail isn't going anywhere in 2022. Direct marketing implies promotional letters that are delivered physically to a prospect's mailbox via a delivery service.
Research shows that more than 73% of customers who receive traditional promotional materials (postcards, flyers, catalogs, gift certificates, brochures with personal offers, etc.) via mail are more likely to interact with the brand online.
The most effective method in direct mail marketing is sending postcards without envelopes with short messages in them (that's another trend, BTW). Potential customers are more likely to read such a message.
Conclusions
Marketing trends are changing rapidly every day. However, we can always build on the research and statistics (in the article), as well as consider the needs of our target audience to determine tools that will remain relevant in 2022.
We hope that our article helped you find the best solutions and tactics to add to your business strategy.
Bonus tips: Security is the number one responsibility in today's digital world. With so many large organizations wanting to capture and sell your data, it is important to stay safe on digital platforms while yet having access to everything. And this is where a VPN comes into play in this case. iTop VPN for PC is a secure personal network that includes military-grade encryption, allowing you to safely surf public, corporate, and school networks. This is a private network tunnel that is both fast and secure.