Top 10 marketing strategies to improve your digital conversions in 2021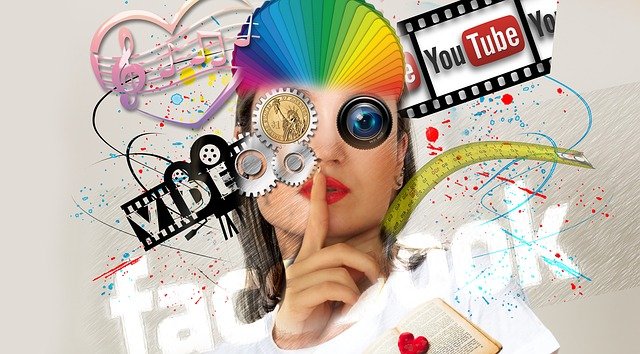 Getting traffic is just one part of the marketing equation. To generate sales and grow your business, you need to convert that traffic into customers.
Conversion rates across industries hover at 2.35%. That means for every 100 visitors; you can expect just two of them to convert.
Sure, you can generate more sales by generating more traffic, but you're leaving a ton of sales on the table by overlooking conversion rates.
Just consider that the top 10% of advertisers have conversions of 11.45%. That's nearly five times the average that most landing pages get!
So, how do you increase your conversion rates? And how can you generate more sales without increasing your ad spend?
For example, according to these content marketing statistics, visuals increase conversion rates on blog posts.
In this article, we'll look at the top marketing strategies you can implement to improve your digital conversions.
Here are the marketing strategies we'll cover. Click the links below to head straight to the section you want to learn more about:
Optimize your site loading times
Have a strong call to action
Add social proof to your pages
Create a sense of urgency
Test different headlines
Simplify your form fields
Offer coupon codes
Leverage live chat
Ramp up your content marketing
Promote through social media
Let's get into it.
1. Optimize your site loading times
Nothing is more frustrating than waiting for a page to load. Online users today expect pages to load quickly and won't hesitate to click the back button.
In a survey conducted by Unbounce, 45% of respondents said they were less likely to make a purchase when an ecommerce site loads slower than expected.
Furthermore, 36.8% of respondents said they were less likely to return. The takeaway here is that loading times have a direct impact on your conversion rates.
Speed is so crucial to the browsing experience that Google has even made speed a ranking factor.
To put it simply, you're not doing your business any favors if your site takes ages to load. Not only are you losing sales, but your pages will end up ranking lower in the search results.
Here are some things you can do to speed up your site:
By taking these steps, you can reduce loading times and deliver a faster browsing experience to your visitors.
People are searching for help online, they want it as quickly as possible. The same is very true of niches like healthcare and legal support. Dagmar marketing for lawyers helps in ensuring technical optimizations are taken care of right at the very beginning so that other problems and issues with regard to loading speeds do not take place.
2. Have a strong call to action
Increase conversion rates with a strong call to action or CTA — a button or line of text that prompts your visitors to take action.
Examples include prompting visitors to buy a product, sign up for a free trial, subscribe to your newsletter, or share your post on social media. Whatever it is, it should be clear and actionable.
Pay attention to placement and copy.
Let's look at placement. Place your CTA where it's clearly visible, ideally above the fold. That's the upper portion of a page that is visible without scrolling.
Have a look at Track-POD, a route planning software:
Track-POD places its CTA at the top of the page and uses contrasting colors, making it impossible for visitors to miss.
A restaurant with online ordering looking to direct people to its online menu could use CTAs like "Browse Menu," "Place Order," or "See Menu & Order."
Experiment with your CTAs as even a small change can lead to more conversions.
Remember that you shouldn't just test the look and feel of your CTA's, but test what the CTA is as well. While a free trial works for software companies, depending on your organization, consider offering a white paper, a webinar, an online course, a case study, a downloadable pdf, or whatever else your audience may enjoy. You should also test different places of call to action including website headers, sidebars, footers, in the mid of a blog post, or in the conclusion. You can always think of the build vs buy strategy to determine what to do.
LuckyMag is acing the possibility of adding a CTA at the end of the content conclusion.
3. Add social proof to your pages
Social proof is the concept that behaviors are influenced by others.
If you see a long line outside a restaurant, you might be more inclined to check it out. But if you see an empty restaurant, you might start looking for other options.
Social proof works well because it lends credibility to your business. You can gain trust from your visitors by showing that others are already on board.
One way to do that is by showing your clients.
Here's an example of how Monday.com, a project management software, features its clients on its website.
Another way is through customer testimonials.
Testimonials do a great job at communicating the value of your products or services. In one case study, adding testimonials led to a 34% increase in sales.
Other examples of social proof include featuring earned media, highlighting the size of your customer base, and linking to case studies. And if your business has any third-party reviews or ratings, ensure that they find a spot on your website too.
Here's an example from the Genbook website—an online appointment booking software for small biz owners.
4. Create a sense of urgency
Creating a sense of urgency is another way you can drive more conversions. If something you want has limited stock, you'll likely pull out your wallet right away before someone else does.
One way to create urgency is to highlight scarcity. For example, if you sell goods online, you can showcase the number of products you have available in stock.
Here's an example of a product page on Amazon that urges visitors to order soon:
What makes this strategy so effective is it taps into our fear of missing out or FOMO. If you don't act quickly enough, someone else will, and you'll lose out.
Another way to create urgency is to utilize a countdown timer. By making a product or service available for a limited time, you can entice more people to act sooner rather than later. You can also utilize countdown pop ups to boost the visibility of campaigns and increase conversion all the more.
Here's an example of a countdown timer that CyberGhost uses on its homepage to highlight an ongoing deal.
Just remember, if you offer something for a limited time, be sure to actually stick to that timeframe.
5. Test different headlines
The average user stays on a page for less than 15 seconds. Fail to communicate your value proposition right away, and your visitors will simply click the back button.
That means you should test headlines.
Headlines are often the first things that visitors see. A well-written headline that conveys your value proposition is key to engaging your visitors and increasing conversions.
Think about the common pain points of your audience. Then test headlines that communicate how your products or services address those challenges.
Here's an example of a headline that conveys a benefit from Dropbox.
A common pain point for businesses is having documents, such as meeting notes or business proposals, stored in different places. Dropbox's headline works well in this case because it addresses that pain point and offers a solution (keep everything in one place).
Stuck with writing a headline? Sometimes the most effective headlines are those that are direct and straight to the point.
Here's an example of a more direct headline from Shopify.
Of course, what works for one business won't necessarily work for another. That's why it's important that you test different headlines to see what works best.
6. Simplify your form fields
Forms are an essential component of landing pages. You can use them to collect leads and capture information about your visitors.
But you're hurting conversions with overly complicated forms. One study found that reducing the number of fields on a form from four to three increased conversions by 50%.
Online users generally don't like to divulge more information than they need to. Requiring too many fields creates friction for visitors, which increases the likelihood of them bouncing.
Keep the number of fields on your form to a minimum and only include those that are necessary to accomplish your goal. You also can use order forms templates that are pre-built for your needs.
For example, if you're a SaaS-based business, you might require just an email address on your landing pages.
ActiveCampaign only has one field on its pricing page.
Visitors don't need to divulge extensive information about themselves. They only need to enter their email address to get started.
7. Offer coupon codes
Prior to the internet, comparison shopping wasn't exactly easy. You had to visit multiple stores, note down prices, and head back to the one that offered the best deal.
Online shopping eliminates those steps. Simply fire up your browser, and you can compare prices on thousands of products in an instant — no need to travel to multiple places.
Consumers today are savvier about their purchases. They can save by shopping at a retailer that offers lower prices, and they know it. Many are also searching online for coupons and discounts to use at checkout.
A whopping 90% of consumers shop for deals before making a purchase online. By offering deals on your products or services, you can boost engagement and drive more sales.
The easiest way to offer a deal is to set sale prices.
This is straightforward if you're using an ecommerce platform like Shopify. You can even combine sale prices with a countdown timer to create a sense of urgency. Take a look at these examples of Shopify stores to see how they share coupons and discounts.
Another way is to use sites like SwagBucks to add your coupons, which is exactly what Old Navy is doing.
You can even use discount coupons, promotional pamphlets, and vouchers in your product Candle Packaging as well. Create QR codes for these coupons to allow consumers to seamlessly access discounts online. 
Offering discounts is a win-win for everyone involved — your customers get to save on their next purchase, and you get more sales.
8. Leverage live chat
The biggest downside of shopping online is you can't physically hold a product. All you have is the description, images, and maybe even a video to help with your decision.
Sometimes that's not enough.
Visitors might still have questions about your products or services. Make it easy for them to get in touch and get help overcoming any objections they might have.
In addition to offering phone calls and emails, you should also implement live chat — a software solution that lets visitors chat with a customer service rep in real-time.
An estimated 46% of customers prefer live chat compared to email (29%) and social media (16%).
Implementing live chat on your site can help you drive more sales. If a visitor has a question, they can chat with a customer service rep who can guide them in the right direction. Live chat are a great way to initiate conversation but also start a sales tracking process with potential customers.
9. Ramp up your content marketing
More consumers are starting the customer journey online. One survey found that more than half of shoppers use Google to discover new brands.
Drive more traffic and generate more conversions by ramping up your content marketing. This involves creating content like blog posts to reach your audience.
A good place to start is by answering questions that your audience is asking.You can also look at the complaints your customers have within your industry and write about that.
By creating and publishing valuable content, you can raise brand awareness and position yourself as an authority.
For example, Wheelhouse, a revenue management system tool for the hospitality industry, published a blog post comparing itself to its competitors. This is a great way for potential customers interested in knowing the difference between Wheelhouse vs Pricelabs to make a final choice.
Use a tool like Semrush to build a list of question keywords you can target. Simply enter a keyword related to your products or services, and the tool will find relevant questions.
10. Promote through social media
It's no longer enough to create great content.
To drive more conversions, you need to also promote your content through social media channels. This will help you reach even more of your audience and build a following in the process. You can also get Twitter followers with Tweeteev.
For example, Propel PLM creates very detailed "ultimate guides" on various topics related to its industry, like this one about lean manufacturing.
This particular guide provides a full breakdown of what lean manufacturing is, including key concepts and more. But it doesn't just publish and hope for the best.
After publishing each post, the company goes to Twitter to share articles and generate traffic to the page. This, in turn, helps the site rank higher.
Promoting through social media helps Propel PLM raise brand awareness and drive traffic to its site in the process.
Of course, it's not practical to promote your content on every social media platform. Instead, identify the primary channels that your audience uses and focus on those instead.
Promoting your content through social media not only will help you get more views on your content but will also help you build valuable backlinks.
Conclusion
With a few tweaks to your website and marketing strategy, you can drive more revenue with the same amount of traffic you're getting now.
The strategies outlined here will help you improve your conversion rates. These include optimizing loading times, adding social proof to your pages, and simplifying your form fields.
Be sure always to track and measure your efforts, so you can determine what works and what doesn't.
About the Author
Vikas Kalwani is a product-led growth hacker and B2B Marketing Specialist skilled in SEO, Content Marketing, and Social Media Marketing. He works at uSERP and is a mentor at 500 Startups.