Top 10 Ecommerce Payment Gateways for 2022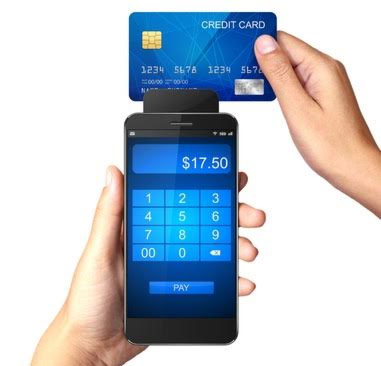 If you're running a brick-and-mortar store, then it's quick to charge customers after their purchase. However, with cashless economies becoming mainstream, you'll need payment gateways to receive payments. These typically third-party payment processors are e-commerce tools that are now vital for transactions on online marketplaces, as well as in other physical stores.
According to a report from Grand View Research, Inc., it is expected that the global payment gateway market will reach $132.24 billion by 2030. In addition to increasing internet penetration throughout the world, the advancements in payment methods and the increased use of online transactions these days fuel this market growth.
Whether you're starting a new online business or you want to expand your business reach by accepting online and credit card payments, you need a payment gateway to accept payments. Do you know the best payment solutions to use? If not, this blog post is for you. We've compiled the top 10 eCommerce payment gateways for 2022 to help you find the right one.
1. PayPal
PayPal is easily one of the most reliable and simple eCommerce payment solutions. This online payment gateway provider allows you to pay or receive money in exchange for the services or goods you buy or sell. You can do this with millions of online stores worldwide using hundreds of currencies.
With PayPal, you can accept all major payment types right on your site. Its credit card processing includes Payments Standard, Payflow Pro, and Payflow Link. Payments Standard is the brand's standard service where customers pay using the PayPal billing interface; it's tied to a virtual account. Payflow Link works with actual bank accounts and complies with reporting standards and requirements. With Payflow Pro, customers stay on your site while checking out. You can customize their checkout experience and make it unique by not directing them to PayPal to complete the checkout.
Also, PayPal lets you pay using cryptocurrency. Do you know where to buy cryptocurrencies you can use? (For Canadians, bitcoins, ether, and other cryptocurrencies are available at Netcoins, which offers a $120 referral reward for new users.)
What's more, PayPal has a Pay in 4 feature that allows your customers to pay for their purchase over time, in four installments.
2. Stripe
If you're after ease in receiving payments, Stripe has advanced features just for that. It is also one of the best eCommerce payment gateways that offers financial reporting tools. Additionally, your data is secure and encrypted.
If you're keen about building a custom e-payment gateway, you can use Stripe to design your own customized payment system. It's easy to set up, integrate, and maintain.
If you use Stripe on your website, customers remain onsite while processing their payment. It's a seamless customer experience as they're not redirected to the payment website.
Stripe can support 135+ global currencies, and it can be integrated with 450+ platforms. This will definitely help you increase your global sales in 2022.
3. Payline
If you can manage dynamic pricing with the right software, you can definitely make your payment processing easier with a great gateway payment solution. This is what Payline is all about — an improved payment experience.
Payline's web solutions can be integrated with more than 175 online shopping carts, and there are also mobile solutions to receive payments using mobile apps. What's even better about this payment processing gateway is that you can integrate it with QuickBooks. Wouldn't that make your business finances a lot simpler?
4. CoreGateway
Detailed reporting is crucial for monitoring a business. You need to have detailed information about your transactions, settlements, deposits, statements, voids and even refunds. This way, you'll be able to see how the business is doing and make informed decisions when necessary. If that's what you want, then consider CoreGateway.
CoreGateway provides detailed access to information regarding your business, and it has recurring billing functionality. The customized and automated recurring payment plan feature improves efficiency and reduces late payments. As a result, you'll have improved cash flow.
In addition, CoreGateway has regular automatic updates, which helps avoid missed or invalid payments. This payment gateway is also easy to integrate.
5. Square
Square is a reliable payment method, both for online and offline payments. So whether you run a physical or online store, you'll have a payment processing solution that works well. It's also accessible with a tablet or smartphone, even without an Internet connection.
Square can be integrated with different eCommerce platforms, such as Wix. And when used with Shopify, you can use Square to accept standard transaction fees, membership fees, as well as donations and appointment scheduling fees.
5. Skrill
Although it's relatively new, Skrill is proving to the world that it's one of the best on the market! It's designed both for individuals and businesses, and it allows multiple transaction methods, including cash, credit cards, and email transactions.
Skrill is easy to link to any bank account across the globe. With anti-fraud screening features, it takes great care of the security of any payment information.
6. Adyen
Adyen is best if you want to look at your transaction data and learn about your customer behavior. It provides tools to track results and allows you to analyze buyer information so you can have data-rich insights. This software supports all key payment methods globally and offers fraud protection.
Some of the top companies using Adyen are Spotify, eBay, and LinkedIn.
7. Authorize.Net
Do you want protection from fraud? Authorize.Net is the best one for this as it features an Advanced Fraud Detection Suite. It helps identify, avoid, and manage suspicious and fraudulent transactions. It also allows immediate fund transfer because there's no limit on the dollar amount of transactions.
Operating since 1996, Authorize.Net is one of the oldest eCommerce payment gateways on the market. You can even use it to accept payments in person. If you are handling credit card declined codes, you can use Authorize.Net as an alternative method to receive electronic payments.
8. Amazon Pay
If you have listed your products on the Amazon marketplace, Amazon Pay makes the whole checkout process simple. This processing solution makes it easy for your customer to proceed with the purchasing process as their details, if they have provided one in their Amazon account, are already on record..
You can also add Amazon Pay easily to your website as it can be integrated with more than 200 eCommerce platforms, such as Wix. It's also great for Shopify integration as it allows customers to pay using their Amazon accounts.
9. Braintree
Braintree is one of the best payment solutions for start-ups. A part of the PayPal network, this payment processing solution enables customers to send, accept, process and even split payments in more than 130 currencies. But it charges no cross-border or exchange fees. Braintree handles all of these, providing a seamless checkout experience while protecting users with the help of anti-fraud tools.
What's unique about Braintree is that it offers various modules to make sure that businesses of all sizes and types will find what they need.
10. WePay
If you're usually handling payment requests across various online platforms, consider having WePay on your website. It's the best for multiple channels as it makes processing easy. You can even use it to handle crowdfunding campaigns and multiple payers.
Similar to other payment gateways, WePay can receive payments from all major credit cards. It can also be customized so you'll have a checkout flow that fits your brand and supports both in-person and online payments.
These are just ten of the many payment gateways that are now available. Depending on your need and preference, you'll surely find one that will suit your business hosting plan or eCommerce site. Ultimately, the best eCommerce payment gateway is the one that will give customers a simple checkout process, as well as multiple options to pay. This should provide a reliable and secure service, excellent support and competitive transaction processing fees.