Top 10 B2B e-commerce solutions for 2021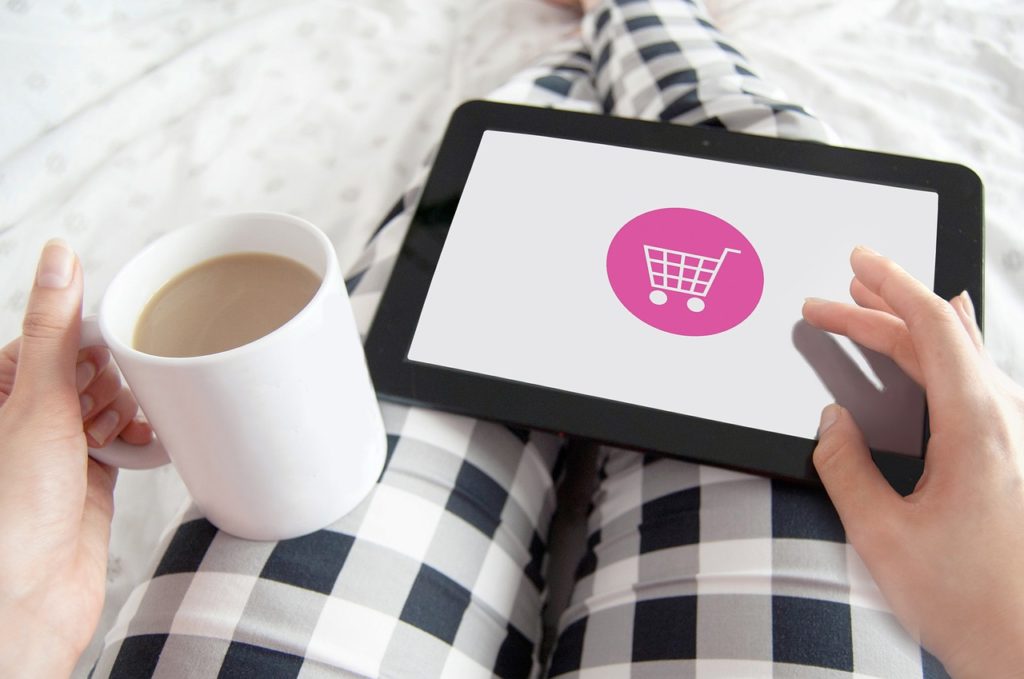 B2B e-commerce in the U.S. will reach $1.8 trillion by 2023 and will grow 10% annually over the next 5 years, according to Forrester.
And it's quite obvious: today's business people want to buy products for their companies without the hassle and pay fair prices. B2B e-commerce stores are a great place for entrepreneurs where modern online stores offer a great shopping experience.
In this article, we'll give you a brief overview of the most popular B2B e-commerce platforms for developing a B2B online store. If you are planning to start a B2B online store, save this list to test each wholesale e-commerce platform and choose the one that fits your needs. Another great tool use in this process is email tracking.
Popular B2B e-commerce platforms
CS-Cart B2B and B2C
CS-Cart B2B & B2C is a standalone B2B eCommerce business software designed for wholesalers and manufacturers of small and large businesses. This platform is used by over 35,000 B2C and BXNUMXB eCommerce websites worldwide. CS-Cart's main advantages are its versatility and simplicity.
CS-Cart B2B is a platform for wholesale e-commerce. It has all the features mentioned above and also offers B2B buyers a true B2C shopping experience. CS-Cart is ready to integrate with any third-party CRM, ERP, accounting and analytics systems thanks to its powerful API.
CS-Cart is a resident B2B eCommerce Script, you need to install it on your server. This means that the installation process may require some minor technical knowledge, so CS-Cart offers detailed instructions on how to install, use, and maintain it. The self-contained nature of CS-Cart gives you complete control over your B2B e-commerce store. You can enable and disable any feature, play with settings, configure the server, and edit code.
CS-Cart users like the simplicity of the software and its reasonable price. They appreciate its architecture and open-source code.
A great bonus of CS-Cart B2B & B2C is the unlimited number of storefronts that can be configured independently. You're free to open B2B and B2C storefronts that will work and look different and manage them through a single admin panel.
On the other hand:
There are some complaints about the difficult upgrade process if the store is heavily modified or the server isn't up to par. Users also say that the default storefront design is outdated.
3DCart
3dcart is a cloud-based e-commerce solution. Creating an e-commerce website is really easy, but it can be hard to change and adapt it to business goals. The company offers B2C and B2B solutions.
Since 3dcart is a cloud-based solution, opening a store and setting it up is not difficult. You don't have to worry about installation and server. But it has the same limitations as other SaaS Platforms: it cannot offer you the same freedom and scalability as a standalone shopping cart solution.
3dcart is pretty feature-rich: it has almost all of the features for B2B customers mentioned at the beginning of this article, except for a few storefronts and advanced price list management features.
On the other hand:
There are many complaints about 3dcart's customer service, and some users say they've even lost money because of 3dcart's unqualified support staff. This just goes to show the importance of hiring and training reliable staff.
X-Cart
X-Cart is the first PHP shopping cart software on the market. The company offers cloud-based and standalone solutions.
X-Cart is suitable for both B2C and B2B businesses. Unfortunately, there is no clear division into B2C and B2B functions. The solution has a powerful vendor management system, promotions, a review system, payment distribution, and other functions of a fully-fledged online store.
The main disadvantage of X-Cart is that it doesn't have enough B2B-specific features and multiple displays for independent B2C and B2B websites. This software needs to be customized so that it can be used for a complex B2B e-commerce site.
On the other hand:
User feedback is good but some customers don't like that technical support sometimes can't help with solving problems, the complexity of the software, and the lack of important features.
Magento
Magento is one of the most popular shopping cart systems in the world, but one of the most complicated in terms of use and development.
Magento is quite a versatile software, you can customize it the way you like. You can make your Magento-based B2B store extremely flexible and feature-rich, such as adding SMS automation. Unfortunately, to run and maintain a B2B store on Magento, you will need to get good Magento hosting, a team of programmers who understand Magento and know how to work with its architecture. That means more expense.https://marketbusinessnews.com/
On the other hand:
Magento for B2B has almost all of the must-have features mentioned above, but still, there are user complaints about the complexity of the interface. People say Magento takes some time to set up before you can use it live.
TradeGecko
TradeGecko is a B2B e-commerce script that focuses on the simplicity and automation of B2B sales. It's designed for fast-growing wholesalers, distributors, brands, and e-commerce manufacturers. TradeGecko is a SaaS product: less technical issues, but less control.
TradeGecko has it all: customized prices, the ability to hide products and prices from unauthorized users, customized price lists, warehouses, promotions, easy ordering and reordering, and more. Users are happy with TradeGecko, they like the ease of use and good customer support.
The solution has built-in reporting and analytics tools that allow you to better understand your processes and adjust them as needed. The only thing that doesn't seem to be included is a full-featured multi-store function to run B2B and B2C websites independently.
On the other hand:
Some users complain about slowdowns, lack of specificity, frequent dashboard layout changes, and high prices.
Contalog
Contalog is designed for multi-channel sales: you can easily adapt your B2B and B2C business to the web and mobile channels. Contalog has many B2B features, such as centralized management of inventory, orders, and product information for multiple sales, as well as other tools for effective sales to increase ecommerce sales
Contalog B2B e-commerce platform is a cloud-based solution: you can access your store from any computer or mobile device. This B2B e-commerce software allows you to add products manually, download them from a spreadsheet, or import them from an existing shopping site. Unfortunately, you can't enter serial number data or scan barcodes.
There are several plans to choose from, each with a different price. The easiest plan is free and is suitable for small businesses with only 100 orders per month. Different plans can handle more orders and also allow you to add basic software. Contalog B2B e-commerce software integrates with your e-commerce platform, so your stock can update automatically as customers buy from you. You can also receive notifications of stock shortages from this software.
On the other hand:
Although Contalog has great support and is easy to use, users say it took a while to get used to its interface.
InsiteCommerce
InsiteCommerce is a B2B e-commerce software for medium to large manufacturers and distributors. It's a cloud-based platform: it's easy to install and maintain. The company offers you its own server and sets up a store for you. But it can be difficult to set up and scale because you'll never have full control over the cloud.
InsiteCommerce uses a flexible API to integrate with side CRM and ERP systems. This B2B e-commerce scenario includes some useful B2B features such as advanced order management with invoice generation, quick reordering and order statuses, a "Quotes" feature, and built-in special shipping options.
Unfortunately, this platform doesn't have all the basic B2B features mentioned at the beginning of this article, so you may need to adjust it by adding custom features. Hopefully, its "integration architecture" allows for some scalability.
On the other hand:
There aren't many user reviews of InsiteCommerce online. Reviews are fine, but users complain about a very long learning curve, expensive updates, and dependence on third-party partners.
Pepperi
Pepperi is a B2B sales platform for large businesses and enterprises. It is a SaaS B2B e-commerce system. As we mentioned above, a SaaS e-commerce website is always easier to set up and maintain, but it's never under your complete control.
Pepperi offers its own mobile apps for Android and iOS with offline data support. This means you can manage your catalog when you have an Internet connection. Users love Pepperi's web and mobile interface.
Pepperi is a multi-channel B2B solution that integrates easily with CRM and ERP systems using a powerful API. It has many built-in features that offer wholesale customers a B2C experience: great catalog design, convenient payment and shipping methods, custom pricing for user groups, price list management, notifications, and more.
On the other hand:
Users are generally happy with Pepperi, but some report terrible customer support, which is unavailable on Fridays and Saturdays, and a slow interface (though beautiful).
Handshake
Handshake is designed for manufacturers and distributors who sell goods to retail stores or other business customers. It is a powerful and easy-to-use platform for building a website and mobile app for your B2B customers.
For customer orders, Handshake helps you deliver a cutting-edge B2B e-commerce experience for convenient online ordering and a mobile app for on-shelf ordering when your customers are available.
For sales rep orders, Handshake provides a dedicated app for sales reps that gives them the information they need about customers, products, prices, and stocks. Orders can be quickly generated and shipped instantly.
On the other hand:
Users are happy with Handshake, but some say the app occasionally crashes. Users also report some synchronization errors.
OROCommerce
OROCommerce is a B2B e-commerce scenario that supports B2B and B2C business models. It also supports B2X scenarios. The program is designed for large wholesale companies and enterprises.
OROCommerce is initially integrated with OROCRM's own CRM system, which allows you to organize your customer contacts and arrange your workflow with them.
OROCommerce is one of the most flexible B2B eCommerce solutions on the market today. This solution includes corporate accounts, admin roles, multiple price lists, a good API for integration with business systems, a reliable promotion system, catalogs, and prices for specific customers.
On the other hand:
Users say you'll probably need some training to get used to OROCommerce, and developers complain about the lack of development documentation. The platform is extremely flexible and complex, which means it can be difficult to manage at first.
11. Elementor
Used by more than 6% of the world's websites, Elementor is a popular WordPress website builder. As such, it offers a powerful WooCommerce website feature. WordPress' premier ecommerce plugin, WooCommerce powers millions of online stores across the globe, including those geared towards B2B clientele.
Elementor's main advantage is that empowers anyone to create a WordPress-based ecommerce website without having to write a single line of code.
To leverage Elementor's ecommerce features, you'll need to install WordPress and upgrade to one of its subscription plans. These start at US$49 per year.
A lot of Elementor's WooCommerce widgets are geared towards SMB owners. However, by no means are they limited to this narrow use case. In any case, if you don't like this option, there is surely an Elementor alternative out there for you.
What features a B2B e-commerce script should have

A B2B online store should have specific features to automate the buying process for companies. This means that a B2B e-commerce solution must have certain features that B2C shopping software doesn't. Make sure the B2B e-commerce platform you choose has the following features:
Easy to order items in bulk
True B2B e-commerce software should offer a user-friendly interface for ordering items in bulk. Just imagine: you need to put 50 televisions and 20 heating boilers of three different types in a cart. If the store doesn't have a user-friendly interface for that, you'll spend hours just filling the cart. No one likes to waste time, especially businessmen (that's why it's good to know how many hours we usually spend on daily activities – a good PC timer app is a huge help!).
Organizations within a B2B e-commerce store
Usually, there is more than one person involved in a company's purchasing process. You need a feature that allows you to unite users in an organization. So the owner of an organization can add extra users to the store: managers, marketers, accountants. And all of them could work in the same account as different users.
Flexible pricing tools
A B2B e-commerce script should support groups of users with different discounts, privileges, and discounts that depend on how much the customer has already spent in your store. Companies usually buy a large number of items at once and on a regular basis. It's important to offer customers wholesale discounts and individual discounts depending on their level(s).
Multiple storefronts
If you are going to sell to both companies and individuals, the multiple store feature is a must for your online store. You should be able to set up storefronts independently of each other as if you had multiple stores.
Integrations with outside services
Modern CRM, ERP, accounting and analytics services can make your business much more efficient. Make sure your future B2B e-commerce script has a powerful API and integrates with third-party business services.
Easy reordering
What if a company buys supplies from you on a regular basis? Don't force them to form an order every time they shop on your e-commerce site. The company should be able to reorder the same products with the same number of items with just one click.

Easy download of the price list
Before placing an order, a manager needs to coordinate the list of goods and prices with the supervisor. So, the manager should be able to quickly download the price list with current prices.
Convenient execution of an order
Some entrepreneurs are simply not used to buying goods for their companies through the interface of an online store. Usually, they call and order by phone. In such cases, your manager creates an order in the admin panel. And it's important that they can do it quickly by talking to the customer on the phone.
Close the storefront for unauthorized users
You should have the ability to hide the catalog from outsiders and check each registered customer manually. This will protect you from the vile actions of your competitors and increase the moderation of new buyers.
In conclusion
There is no perfect platform for your B2B e-commerce site. You will need to customize any software more or less so that it fits your business processes, marketing aspirations and goals. So, before you choose a B2B CMS, contact each provider on this list, request a demonstration, and make sure you can customize and scale the platform.