Tips to Budget for How Much a mobile App Will Cost to Build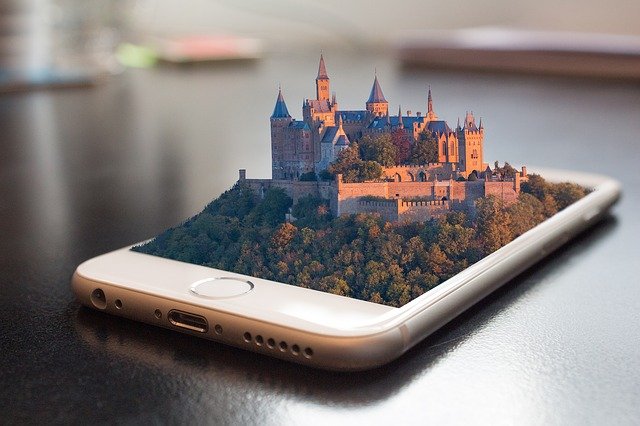 Tips to Budget for How Much an App Will Cost to Build
Many people nowadays use various mobile apps to run their daily activities. It would be best to come up with an app that is useful to different people and has multiple functions. Factors such as complexity of functionality, number, app type, developers you hire, and design influence the app's price. For a small app, it takes about 2-3 months to develop. It takes about 3-6 months to develop an app that has basic features. For a complex ongoing product, it takes about 9+ months.
Various platforms can help explain and calculate app development cost range by analyzing some key mobile app industries. App development can be a complex & time-consuming task requiring the services of experienced app developers. Sunlight Media in Los Angeles is an app development company you should consider contacting for professional advice.
Reduce the cost of app development
Pay attention to factors influencing mobile app costs at the beginning of developing an app
Manage your app development project effectively.
Benchmarks of App Cost of Development
It is easier to launch an app these days if you can afford it. A lot of people run their daily activities using these apps. One cost-friendly mobile app design company gave the following estimations for app development timeline and cost:
You need around $5000 to $10000 for a minimum app development project.
You need an average of $140000 for an enterprise mobile app.
You will need $267000 to $360000 for app cost calculators depending on the complexity and the app's features.
Most apps take about 3+ months to develop. Others take up to 6 months to develop.
Your business, functional necessities, and app idea influence the app development cost. Factors determining the final cost of building an app include:
The complexity of UX/UI design.
Vendor type and location
Development approach (hybrid, native, mobile web, etc)
Connected APIs and Back-end infrastructure.
Additional branded visual elements included.
Number of the app features and complexity.
For example, some apps, like the OKEx cryptocurrency pricing chart, need to pull data from backend systems to provide real-time information to their app users as well as conduct purchasing transactions. These types of app functionality can significantly increase the cost of building an app.
Conversely, apps like BBC Good Food are content delivery mechanisms for the publisher. This type of app simply presents the latest recipes through the app for all users.
Understanding the Basics of App Development Cost
It would be best if you set a budget for your app development project. The following elements will help you influence your price range:
Hybrid vs. native app
Choosing the right app type can have a profound impact on cost as well as how well your app integrates with existing systems your business uses. A native application suits the instructions of a given operating system. It means that for every operating system, a native app can only be built separately. It is important to note that the number of targeted platforms influences the app development price. The price increases as platforms increase too.
A hybrid application works with several operating systems. It is cost-friendly since you only require to develop one application for all needed platforms. Most app development companies use this approach despite the Native one having technical performance and superiority.
Android vs. iOS app
There is no change in the platform where the app development process takes place. Android and iOS app development timelines are almost the same these days. You can have applications built concurrently if you are targeting the two platforms. It consents them to launch simultaneously.
Fallacies around the process of developing mobile apps
Expecting your app to be successful immediately
Most digital startups expect brilliant results immediately. It would be best to understand that even successful apps like Uber and Instagram took time and a lot of money to be where they are. Instead of copying someone's work, focus on creating something new.
You can be successful without performing a careful market research
It is vital to analyze and evaluate the market. It will help you during your pre-planning stage. Study the market carefully and identify the gaps your app can fill.
Most companies assess app development costs by the use of the following factors:
Stories- list all the features important in formulating a good idea
Story points- portray the app development pace and complexity.
Concepts- they entail a sum of features to achieve.
Do your homework well if you want to develop a successful app. Conduct your market research for app solutions, ideas, and targeted audience. Select the precise development team and a vendor that has worked well with other brands.