Tips & Hacks to Boost Your eCommerce Sales in 2022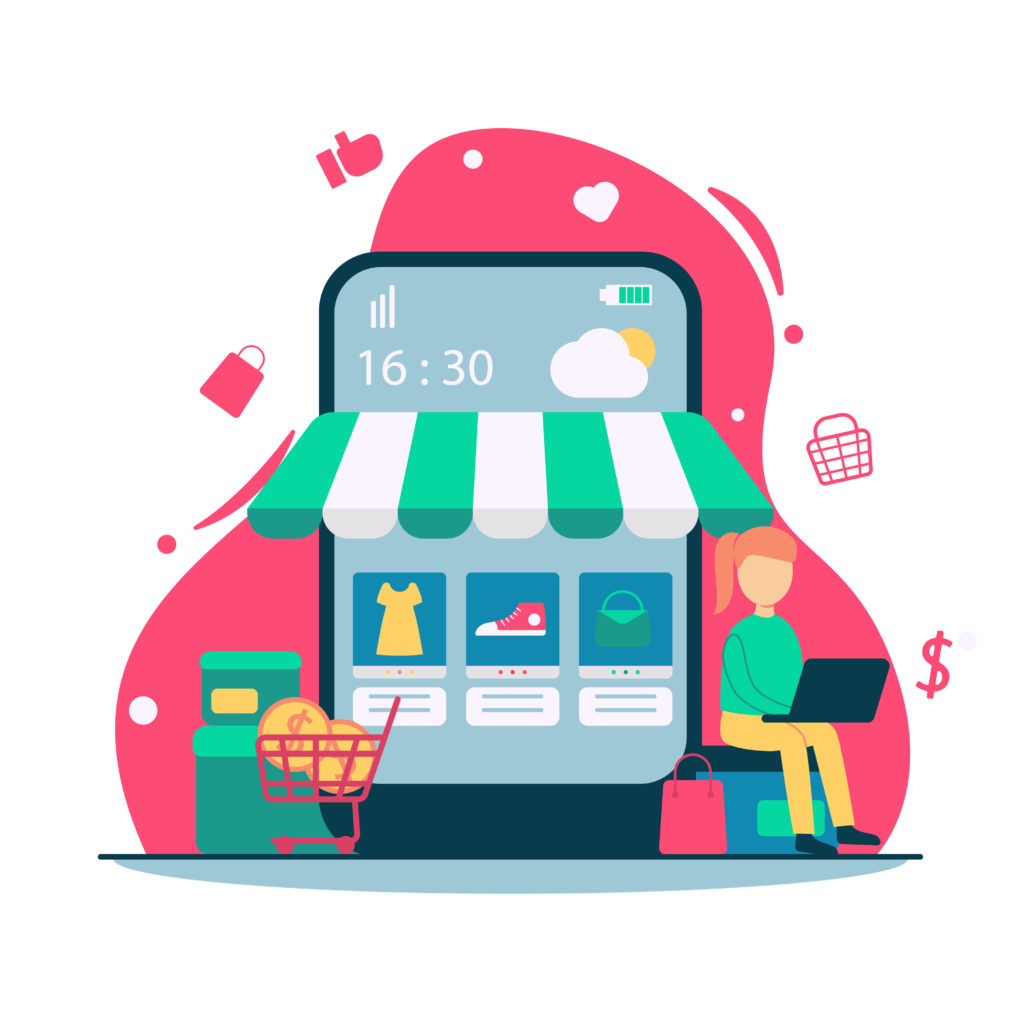 Wish to know the tried and tested ecommerce hacks and strategies to boost your ecommerce sales and get more leads to your business? Then this blog is the right place for you.
We're going to share some tips to boost your ecommerce sales and optimize your strategies for better results. You can also attend this Online Ecommerce Course for detailed knowledge.
So without further ado, let's get started.
Hacks to Boost Your E-Commerce Sales
Specific Targeting is Key
You'll have buyer personas if you run an e-commerce site, but the question is how to make the most of them.Create a highly particular segment that is even more exact than your current target group to attract more clients.
Let's imagine you've targeted 100 clients and only 30 of them have made a purchase. How about targeting 30 clients that bought from your e-commerce website and having 15-20 of them buy from your website when you create your niche?
How do you think that might work for you? It will save you money and ultimately assist you in selling your items to the proper sort of clients, increasing your conversion rate.
It will be more difficult for you to convert your consumers the more time you offer them.
The most frequent technique to create a sense of urgency is to present a profitable offer or a time-limited bargain that may be adjusted only to entice the consumer to make a purchase.
If you create a sense of urgency, your business will likely grow, as will your conversion rate. What e-commerce store doesn't appreciate that?
Integrate Email Marketing Campaigns
Email marketing is one of the most traditional kinds of marketing. Despite its age, it still works miracles for any firm.
According to one study, email marketing may yield a return on investment of up to 4300 percent.
As an e-commerce firm, you may cross-sell items, advertise your services during busy periods, and send out time-limited incentives in your emails to boost your ecommerce sales in ways you never imagined.
After marketing your products, you'll see that some buyers must have placed items to their cart but did not complete the purchase. How can you persuade people to buy anything here?
When it comes to email marketing, here is where it comes in handy. To encourage consumers to buy, you may send an automatic email to all clients who have added things to their basket, giving them a reduction on their total amount or free delivery, for example.
Because you're now advertising to a consumer who has already expressed interest and requires a final push up the funnel.
When remarketing, consider giving a discount or a free product to entice the customer to make the purchase they've been putting off.
Remarketing is used to the best of its ability by e-commerce websites with a large volume of visits, resulting in more visitors becoming customers.
Because your display advertising generates a feeling of urgency, spending in remarketing rewards well and performs wonders in terms of generating sales.
Optimize Landing Pages for Mobiles first
As a customer, you wouldn't want a website to take 3 seconds to load, would you? What would you do if you were forced to wait that long? You'd abandon the webpage because it took too long to load.
The ideal pace for an e-commerce website page to load is 3 seconds, and your e-commerce page should be exactly that speed or a second or two faster, but anything beyond that won't help you keep that consumer who came to your website.
A mobile-friendly landing page is one that loads quickly, has a strong UI/UX, and has large enough buttons for visitors to click.
Mobile-friendly landing pages and websites have been used by very successful e-commerce firms to boost sales.
Create a smart checkout experience
What if your consumer spent 10 minutes on your website, added items to their basket, checked out, and attempted to make a payment but was unsuccessful?
Wouldn't that be even more terrible than heartbreak?
To avoid this, make sure the transaction is seamless and error-free, and that your payment gateway is working properly.
In today's market, there is fierce competition, and no e-commerce shop can afford to lose a consumer who is ready to make a purchase.
Run a test to determine if your shopping experience is up to snuff. Regular inspections are also essential.
Along with these hacks and tips to optimize your ecommerce strategies, you should also pay attention to the common mistakes that others make.
For example, selling poor quality products or services, unclear refund/exchange policy, inferior helpdesk support, not equipped with all payment options and most importantly, creating an ecommerce store on the wrong platform.
To Summarise,
The increase in the users of online shopping has proved to be a boon for the ecommerce world. But this also means that there's heavy competition out there. So to sustain in this market, a company will have to constantly update their e-commerce strategies and hacks.
We hope this article has helped you with some of the common yet highly effective tips for your store. If you want to digitize your marketing efforts to reduce costs and increase impact, consider going for this MBA in Digital Marketing.
But for our readers with a time crunch, here's an online digital marketing course option which is designed for working professionals to fit in with their schedules and requirements.
Also, make sure you read our previous article on how to increase ecommerce leads.
Author's Bio


Karan Shah
Founder and CEO at IIDE

Karan Shah is an Edu-preneur, Tedx speaker, Harvard alumnus specializing in eCommerce, and the founder of IIDE – The Digital School.

He is a reputed author on the topics of education, digital marketing, and Ed-techs. Over the years he has penned a plethora of articles in leading news outlets such as Entrepreneur, BusinessWorld, Education Times and Youth Magazine to name a few.