Tips for Building More Emotional Presentations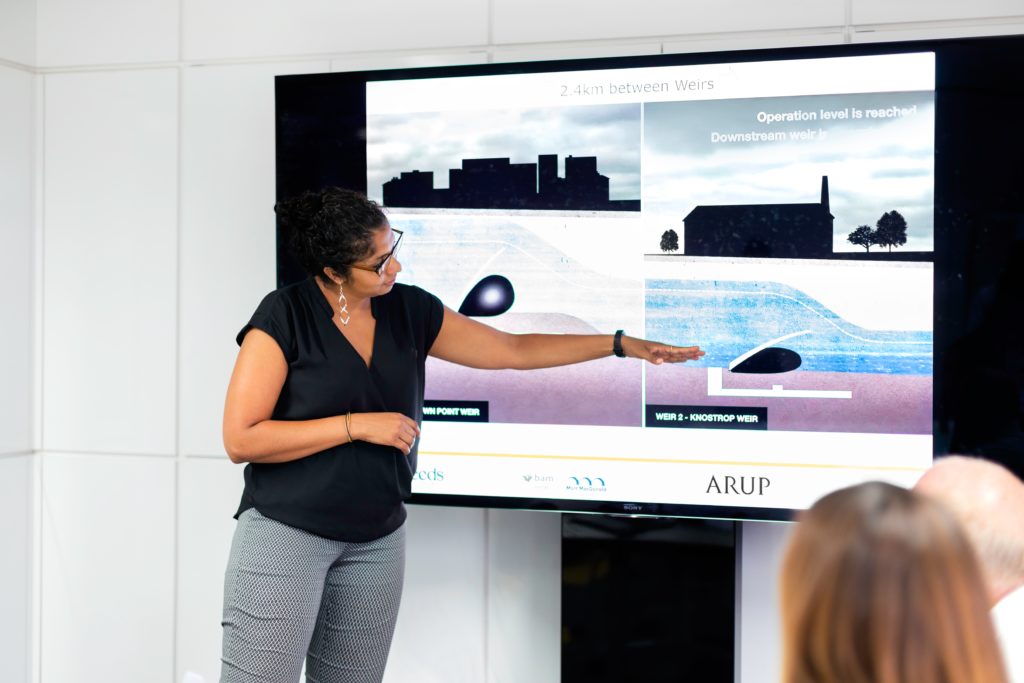 Wouldn't it be great if the presentation was more emotional and memorable and not so boring? One of the reasons why some presentations may seem uninteresting is when people create slides with plain text notes. However, people usually don't just listen to presentations. They also have to get that visual content, right?
To succeed in building more emotional presentations and powerful slides that could resonate with your audience, let's check the following magic tips. These tips will make a huge difference in how well you succeed.
Contents:
Tip 2. Create Engaging Content within Transformation Road
Tip 3. Structure Your Presentation
Tip 4. Add Visual Content and Focus on Design
Tip 1. Research Your Audience
The first tip would be to focus on your audience. The audience is an important part of every presentation. Before you start building a presentation, you have to make certain metrics for a specific audience and provide useful content and context according to those parameters.
You can also put something personal into it, as that matters because when you share your experience, you care about the results. You can add some examples and stories into slides and show something real and personal from your experience. That will make the presentation more emotional and memorable.
Tip 2. Create Engaging Content within Transformation Road
Quality presentation is not only about text and information, it should be engaging content that transforms your audience and changes people's feelings. By building a good presentation, you can make your viewers feel confident and trusting, so they can believe in your ideas or project. How can you do that? Well, you need to focus on the transformation roadmap.
You can find plenty of techniques to apply and understand what your transformational objectives are. Afterwards, you can brainstorm what you can tell the audience and what content you can show to influence their views. You can start with the following basic questions:
What do people know before this presentation?
What does the viewer know about the topic?
How do they feel about the topic and what do they think about the subject?
When we speak about feelings, we speak about emotion. So as you have worked on the audience's attitude towards the topic and where they were before, you can take them to where you want them to go afterward and apply engaging and eye-catching content.
Once you have understood where your audience is and where you have to take them, further, you can create a transformation road and add engaging content to each step.
Tip 3. Structure Your Presentation
The presentation scenario and structure have to follow the basic practices of the narrative: the beginning or introduction (you can add something funny or intriguing to get the attention of the audience), the main thought which could be expressed in theses and conclusion with appeal to actions.
When creating a presentation, you need to hold the attention of your audience, so do not overwhelm them with all information at once. You can focus on three major ideas to bring your point of view. Each of the ideas can be broken into small parts with additional explanation or make some explainer videos
You can include examples or personal story in a presentation. It may be a review, work history, feedback of a customer or something else. Stories help the listener to imagine themselves in the same situation. At the end of your presentation, you can add contact information.
Tip 4. Add Visual Content and Focus on Design
Proper design and visual content will help you build emotional presentations. This is what needs to be taken into account to attract the audience. When making slides, you can use different tools, programs and presentation software with ready templates. You can just choose and arrange items in a suitable order and create the storyline for your presentation. You can use and add:
Animation & transitions: simple animation can help direct your audience, just be sure to relate it according to the topic.
Photos & illustrations: you can add a few images or make an entire presentation with bright images to represent your ideas. But do not overdo it, otherwise, you may look unprofessional. Images should be used only if they promote or emphasize the basic idea of ​​the slide.
Numbers & charts: if your goal is to impress the audience with the statistics, think about infographics. For example, you can show comprehensive data in the form of a diagram or charts. You can use data widgets to add figures to your story.
Text: do not insert a lot of text, just add small phrases or theses. It is better to avoid long phrases or divide them into several slides and highlight main keywords.
Main points: your presentations may consist of a bulleted list of main points on each slide. As we mentioned above, the audience does not pay attention to the slides that are full of text lists or numbered elements.
Font: you can apply simple large fonts because they are more readable. You need also pay your attention to the distance between paragraphs, rows and columns so that the text does not look like a mess. Also choose one color palette (2-3 colors are enough) and design slides in one background without very bright accents.
Logo: if you make a startup or business presentation, you can place a small company logo on each slide.
Tip 5. Include ​​Audio
You can add audio to your presentation to make it more emotional and memorable. This can help you turn a set of slides into an exciting adventure. You can configure audio sounds automatically by using online tools and programs. Music and audio help quickly switch attention and change mood.
Besides this, music creates great vibes, brings positive emotions and pleasant feelings. It can also effectively neutralize distracting factors that affect the audience at the subconscious level. When the music plays in the background, it helps the audience to concentrate on serious tasks.
Conclusion
Your stories and examples are truly what make presentations memorable and emotional. It is the story you tell for the audience that is putting themselves in your shoes or in the shoes of those who you are telling the story about.
After that, all you need to do to create a quality presentation that will engage your audience is choose the right template you like and edit it according to your audience transformation roadmap and storytelling. You can edit the ready-made template, add figures, visual content and audio so that it fits into your story and examples. As soon as you finish, you can save it in PDF format and download it to your laptop. Besides this, you can focus on the structure of presentation and text script. Present your ideas clearly and think about the presentation logic, following the same style and design.