Tips and Tricks to Maximize Your Business Productivity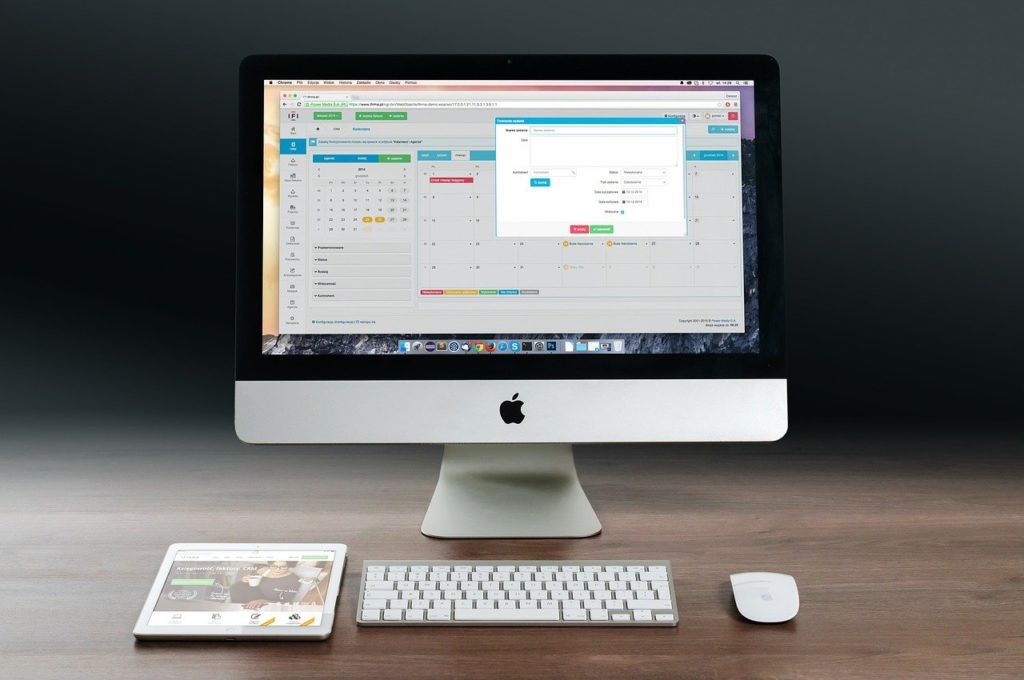 To run a business efficiently, it is imperative to keep it productive like a well-oiled machine. The incompetence of even one factor might lead the profits to the pitfall. Every business, whether an established corporate or a start-up depends on the productivity of their workforce and planning to prosper. From harnessing technological software to providing employees incentives, craft striking presentations to creating business plans, every element is fundamental to maximise business productivity. Businesses have had to shift to remote working in COVID 19 pandemic, but now we are starting to move back into the office. There is now a greater call for more productivity than ever. Businesses are getting ready to return to the office with the COVID-19 vaccine slowly making its way around the country, but cleanliness and public health are still of high importance. Hand sanitiser Sydney, disinfectants and social distancing are now standard for offices and are essential in helping employees feel safe to ensure they can be productive.
Business productivity can also be optimised if the employees are happy with their job and feel empowered to work harder. Incorporating little changes to everyday habits will drastically improve the levels of productivity and office efficiency in your business. When it comes to impressing the management or clients with your business intel, a PowerPoint presentation acts as a boon owing to its visual kick. Employ PowerPoint agenda slide templates, marketing templates, business strategy templates from sites like SlideModel to render your business presentation top-notch.
Here are seven tips and tricks on how to boost the output of your venture that will skyrocket your business productivity with proficiency:
Establish Definite Goals
To augment the potential of your business, form short-term and long-term goals aligned with your branding strategy. Prioritize tasks, delegate responsibilities and create an outline of objectives which your business aims to achieve after some time. Encourage your employees to stick to these plans before approaching the deadlines.
The best way to set goals is to base them on a SMART framework. Ensure them to be specific, measurable, achievable, relevant and timely. Productivity is boosted only when your goals are realistic. Setting high-end goals which yield your workforce unproductive and reluctant trumps the purpose of constituting goals.
Automation of Workflow with Tools
Businesses worldwide have undergone a revolutionary shift from traditional working to tech-savvy spaces with digital integration in their work processes. Your team's skills are imperative to business performance, but the technology that they use in their work also alters the ways of working. For example, restaurant use a restaurant employee scheduling software, IT companies use task management softwares, and etc.
Productivity Tracking Tools- Create projects, assigning work to teammates, attach files, specify deadlines, visualise your work, proactively monitor progress and provide metrics to stakeholders, automate timesheets with project management tools to track productivity of your employees. For example- Asana, Trello, Basecamp, Monday.com, Todoist and Pro Workflow.
Time Management Tools– When working from home or office, it is easy to get distracted by the environment around us. Free time tracking software like TimeCamp or tools like ezClocker, Harvest, Toggl, Time Doctor, and Hubstaff set automatic reminders to submit tasks, track pending approvals, report budgets, send invoices reminders and receipts to your stakeholders via E-mail and interactive timesheets, and record hours dedicated to a project.
Presentation Tools- Craft aesthetically pleasing presentation slides aligned with your organization's culture to impress your investors. Use professionally tailored templates incorporated with high-quality graphics, charts and analysis. SlideModel offers 100% editable, ready-to-use corporate-ready templates suited to every business niche. Visme, Prezi, Pitcherific and Canva are other tools to utilise.
Collaboration Tools- To save your business productivity from taking a hit in remote working, a multitude of real-time collaboration tools are accessible. Imbibe these cloud-based platforms for easy sync and sharing of files, documentation and multimedia without the hassle of back and forth emails. NuovoTeam, Google Drive, DropBox, Slack and Troop Messenger are some great collaboration tools.
Effective Business Plans
In today's highly competitive business domain, it is crucial to have well laid out business plans to promote your venture and increase your brand value. A good business plan aids you to keep it sharp, avail the right opportunities with the clientele and expand exponentially in less time.
To increase your business productivity, sketch out plans for every department like Marketing plans (Internal, Content and Digital), Financial plans, Strategy Analysis etc. To make them more comprehensive and graspable for your audience, construct presentation slides with desired templates which appeal to your stakeholders.
Employee In-service Training and Workshops
Once hired, screened and employed, the next big task of employers is to encourage their workforce to attend in-service training and workshops to stay abreast of the latest work practices. Teach your employees the skills they require to do their job through coaching, seminars, and courses individually or as a team.
It not only builds towards employee development but also advances their efficiency and productivity to grow your business. Provide problem-centred, learner-oriented, and time-bound series of workshops which provide the opportunity to develop a sense of purpose, widen the workers' perception, and multiplies the capacity to gain knowledge and mastery of techniques.
Work-Life Balance
A stressful workplace will not only lead to low employee productivity but reduce the profits of the firm as well. A workforce functioning under highly exhausting conditions will be less productive with higher levels of disengagement and absenteeism. For maximum participation of your employees, a few things should be kept in mind. How to Know if You Have Good Stage Presence?
Set flexible deadlines, have specific time schedules and give employees autonomy to their tasks. Avoid the gamut of excessive burdens on your employee the whole week. Delegate tasks, keep their weekends light with less work and host culture of open communication, feedback and office fun.
Positive Reinforcement
To have business enhancement, encourage, motivate and reward your team. Let your employees know that they ace in their fields. Furnish the morale of the employees with constructive criticism to achieve high-quality work. It is not essential to spend thousands of dollars on high-end perks to foster this engagement.
Imparting small incentives to motivate employees to meet set objectives or to acknowledge a task well done is what most employees need to feel motivated and remain productive. Exhibit appreciation, respect and values to them on a personal level which will expand their performance directly contributing to high business productivity.
Timely Assessment and Accountability
Chuck the primitive methods of measuring productivity, such as the number of working hours, overtime, or meetings an employee attended. Instead, formulate a measurement strategy, such as output divided by input to track their performance. Make every worker accountable for the work done for them to complete their tasks responsibly.
Alon with employee productivity, it is vital to assess your business productivity too. Create charts with company performance, statistics and data with Business Intelligence tools like Power BI and examine your profits. Set aside some metrics to evaluate your performance monthly or quarterly. Exhibit this information in stellar PowerPoint slide decks for effective data visualisation.
These seven tips have your employees' development at the core, with the ultimate result of amplified business productivity. Content and engaged employees are more productive and efficient at their work which ultimately contributes to the growth of your business. Adopt digital tools to see the changes in the productivity of your employees. Equip the workplace with a friendly environment that makes employees feel they are part of your business mission, making them willing to work harder and thus increasing productivity.