TikTok Account Search: Everything You Need To Know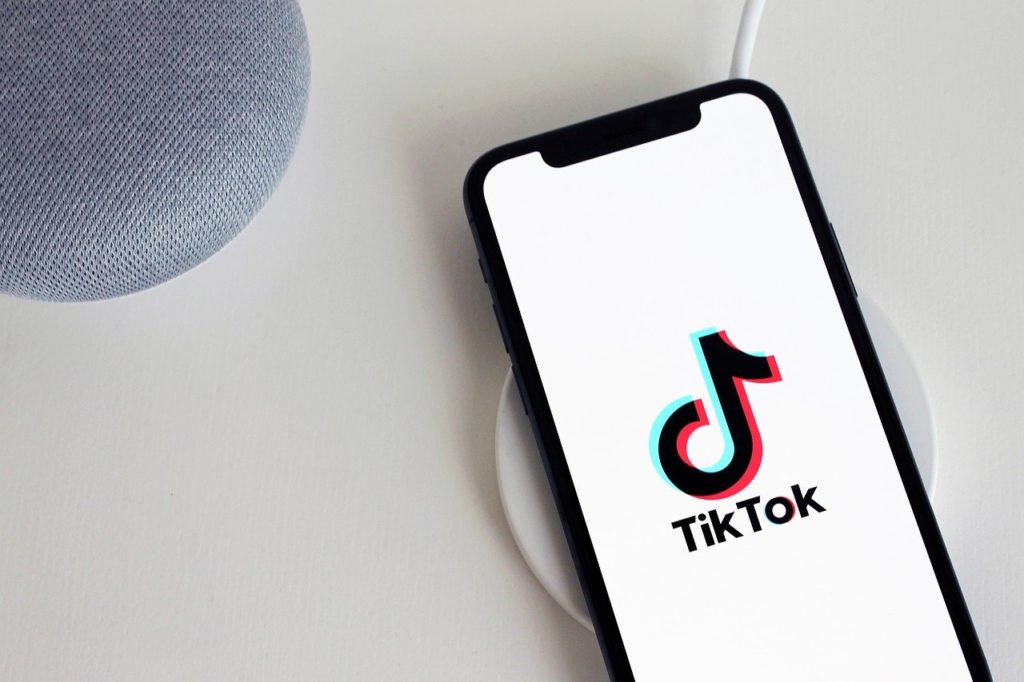 TikTok is becoming an important, powerful platform for content creators, brands, and businesses. Consumers enjoy watching short, entertaining videos, and it's one of the easiest social media platforms to use to get your content in front of new people. Sometimes, though, you want to be able to find specific users, conducting a TikTok account search. Maybe you want to find influencers or brands to partner up with for a promotion, or maybe you want to look into the most popular trends and hashtags. No matter your reasoning, let's take a closer look at searching for TikTok accounts.
How To Search Accounts On TikTok
When you want to do a TikTok account search, make sure you know what you're looking at, especially if you're staying within the app. The easiest way to search on TikTok is by heading to the discover page where you'll be able to find creators, hashtags, trends, and sounds.
Tour Of The Discover Page
Discover Creators
The best way to discover popular creators on TikTok is by going to the discover page and browsing the popular videos. Many creators and online business owners jump onto trending audios and hashtags, so you can find great creators that way. Or, if you know the name of a particular creator you're trying to find, you can always do a TikTok account search and simply look them up that way.
Discover Hashtags
When you visit the discover page, you can see all sorts of trending hashtags. TikTok has one of the best interfaces for actually showing you what content is possible on the app. As you scroll down the discover page, you'll see plenty of hashtags that are currently popular that you can use on the next video that you create.
Discover Trends
The discover page can also help you find new trends, although it's not quite as easy as finding the trending hashtags. Instead, you'll need to watch some videos either with the same hashtag or to the same audio, and see if you find a theme. Maybe people are doing the same dance, following the same pattern of information sharing or otherwise creating similar content with their own unique spin on it. If so, you've found a trend – and it's time to hop on it before it goes away!
Discover Sounds
The discover page will easily show you popular, trending sounds and audio clips you can use in your videos. Many people will find an audio they like (and often the trend or dance that goes along with it) and want to watch more videos like it. So, they'll tap the audio and scroll through the videos that use the same sound. This can be a great way to get your account and videos noticed by new people.
Top Third-Party TikTok Account Search Tools
There are other ways to make TikTok account searches, though. You can use external, third-party tools that help you perform your searches and find the creators you need. Here are the top three search tools you should explore.
1. InfluenceGrid
With InfluenceGrid, you can find the perfect influencers for your next campaign.
How It Works
When you use InfluenceGrid, you can search for influencers using an advanced filtering system to find the right people in your niche. Then, you can save your searches in your dashboard so you can access them quickly on any device. Finally, export your search results to a CSV file so you can upload it to your CRM.
Features
InfluenceGrid has a detailed search system, and you can search by engagement rate, follower count, views per video, or likes per video. You can search by location, as well. InfluenceGrid includes over 100 categories of influencers, and you can vet them from your dashboard. Once you find the right person, InfluenceGrid gives you their contact data so you can move forward quickly.
Pricing
Depending on your need, InfluenceGrid offers four pricing tiers:
Free: view five results and receive a followers and engagement report
Freelancer: $30/month: unlimited searches, full reports, export 500 influencers/month and access the follower count filter
Team: $60/month: unlimited searches, full reports, export 1000 influencers/month and access all search filters
Business: $150/month: unlimited searches, full reports, export 1500 influencers/month and access all search filters
2. InfluData
With InfluData, you can find TikTok and Instagram content creators.
How It Works
Once you sign up with InfluData, you can start searching to find your TikTok content creators. Search using your best keywords, then filter by location and gender. Once you find your ideal accounts and have looked at their audience insights to determine they're a good fit, you'll have access to their contact information to start working on your campaign.
Features
You can search by demographic information, as well as follower count and growth on InfluData. You'll also access their quality analysis and scoring, and you'll have a dashboard where you can keep your private notes and ratings. More advanced subscriptions also come with exporting capabilities, 24/7 live chat support and a dedicated customer success manager.
Pricing
InfluData has two primary levels, and then they also offer Enterprise packages if you reach out to them to create a custom package.
Search Plan: ~$237/month: Unlimited searches and results, can track up to 5 influencers, maximum tracking of one campaign, and up to 3 collections, with 100 users per collection.
Professional Plan: ~$472/month: One-year contract (or choose the 90-day option), everything in the Search Plan as well as up to 6000 audience reports (additional available for an additional fee), track unlimited campaigns and up to 20 influencers, 3 log-ins and 24/7 live chat support.
Influencer Marketing Hub
Influencer Marketing Hub, the popular educational site, now has a platform for TikTok account search.
How It Works
Simply enter your topic and a location (if that matters) into their search bar, and then their tool will deliver 10 relevant influencers. You'll be able to see their profile information, bio description, number of followers, average likes, engagement rate, and growth over the past week.
Features
This platform is very features-light, and is a simple search tool that works as a free way to find some influencers in your chosen area. There's not a dashboard or detailed search options.
Pricing
Influencer Marketing Hub works with ByteSights to create their platform, and you can access 100 results per month for free with ByteSights.
Benefits Of Searching For Accounts On TikTok
You might be wondering why this is even important. Well, here are three important benefits that can come from doing TikTok account searches:
Find Influencers To Partner With
Working with influencers helps you reach a new audience, and it helps you have authority with that audience. If their favorite influencer promotes you, they're more likely to trust you. When people find an influencer they like to follow, they begin to trust what they say. And they know that the influencer needs their support, so they won't promote anything they don't believe works. This makes the audience more ready to learn about (or buy) your product.
Get Inspiration For Your Content
Sometimes you just need to know what's popular and what's working now on the app. Marketing trends change pretty quickly on TikTok, so checking out what popular influencers are doing is a great way to keep up with the times. Besides, it can be easy to get into a bit of a rut with creating content, and finding inspiration from influencers can help you break out of that.
Discover Trends And Popular Hashtags
Using trending audios and hashtags is a great way to get your content noticed by new people. However, sometimes it's hard to keep up with what those trending, popular things are. The influencers know. More importantly, the influencers in your niche know what's trending with your ideal audience. That's why it's important to find the right influencers, rather than just the most popular users on TikTok.
Wrapping Up
So there you have it. Regularly doing TikTok account searches is probably more important than you thought it would be. With the right external tool, you can easily sift through the overwhelmingly popular trends on the app itself to find the influencers your audience follows and loves. By engaging and working with influencers, you can help grow your following and expand your business, all through TikTok.