Things That Will Take Your Small Business into the Big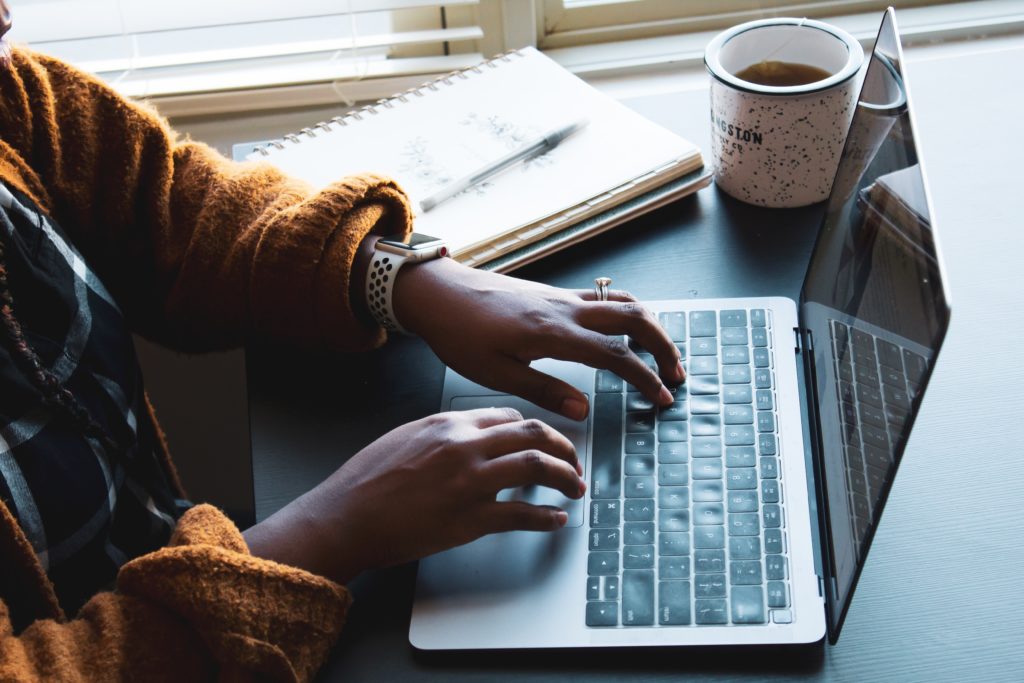 There comes a point in the life cycle of every small business or large business where you've got your feet planted firmly on the ground. You've established yourself, you're making enough to keep the lights on, you might even be comfortable, and you're ready to take that next step. But what is that next step?
Well, worry no longer. We're breaking down a few next steps you can take to turn a corner on that small business.
A deep knowledge of your audience
It's important for any business to understand who they are selling to, and in fact, it's a rule as old as marketing itself. But while Mad Men were busy selling everything from cleaning products to cigarettes to 50's housewives, knowing they were the ones spending the money, the modern customer is far more three dimensional.
This means you have to be some mix of specific and vague. Create a profile of your ideal customer, who you think will love your products. What are they into? What age, race, sexuality, gender, lifestyle, and anything else you can think of.
Then make a list of everything they could possibly be into. If they like your speakers, for example, are they buying any other musical-themed items. Could they be into podcasts? Audiobooks? What genres of music, podcasts, and audiobooks?
Through time, you can back all these predictions up with data, or else have to adjust due to what the data is indicating. People can surprise you. Brands like Dollar Shave Club were initially aimed at men, obviously, but were soon embraced by women looking for quality razors (and avoiding the pink tax) for legs and underarm shaving.
Alternative payment methods
We're living in the digital age, mixed with a newfound healthy dose of hand hygiene. The two together means that alternative means of paying for items have taken off. Whether it's contactless payment machines showing up in everywhere from the high street to the Mom and Pops store, or Venmo taking the physical cash out of IOUs, or even the rise of cryptocurrency, it all points to one thing: cash is out.
Contactless payment machines are the best addition you could make to your business if you have a physical premise. It's cheaper than you might think to embrace contactless payment methods. A contactless payment machine can cost as little as $40 and as long as you have a decent internet connection, you're good to go. It's a lot quicker so you'll get through customers quickly and you won't be handling as many hand-to-hand delivered notes and coins.
As for online, there are lots of options. Take a look at this guide to online credit card processing for small businesses for more information.
A fresh approach to digital marketing
We live in a great time for small businesses in terms of marketing, where the most affordable, accessible, and effective marketing approach is digital. That means, yes, you can run a business out of your Instagram account, and there are features from Meta to help you do that, but to really get the most out of it, you have to understand what you are doing.
The good news is that a deep understanding of what your audience wants and what your demographic is, is half the battle, and you've clearly already covered that. The even better news is that a lot of it is fun and easier with the rise of short form video content.
Even better, the idea of what makes quality content is changing. The polished, sparkling Instagram influencer is out, and what's in is frizzy bed head, fuzzy camera quality, and an authentic personality. People want to get to know you and your team. It's about trust. Users have become distrusting of big influencers and big brands and therefore are seeking out a more genuine approach to marketing.
It's part of a bigger trend of knowing who you're buying from. Users are researching who you are and what you stand for on social media and business websites, so make sure to include what you stand for amongst your content. This doesn't have to be controversial. Avoid the mask conversation if you want and talk up any ethical improvements in your business operations. Cruelty free products, sustainable operations, support of other small businesses, charitable works, support of Ukraine, which is as yet pretty uncontroversial in the west, etc.
Use user-generated content and curated content to make your name go further. User-generated content can be encouraged by asking your audience to get involved with what you're doing. Ask questions and encourage content by posting the best of it on your socials. Use curated content to fill content gaps in your calendar, but to also share fans amongst you and the businesses you want to support.
An accountant
The first hire you should make should be to an accountant. An accountant will pretty much pay for itself over time, due to the fact that they can find areas that you can save in your operations better than you can.
Not only can they handle all the finances with expertise, but they'll handle all the finances. Think about that. You can put away all the jargon and mumbo-jumbo and just focus on your business. You can focus on the areas of the business that put a fire in your belly, and therefore allow you to do well all the other areas outlined in this guide.
There are a lot of other benefits to hiring an accountant over the mere but invaluable fact that they can take the finances off your hands. You'll save time and money as your accountant weeds out where you can save on products, and you won't be up late dealing with complex issues like VAT returns or businesses taxes.
Plus, an accountant can help you avoid any upcoming problems. Part of their job is to assess risk in your business, so you'll always have someone looking out for upcoming business issues. This isn't to say that an accountant can outright replace a compliance executive, and as you grow you should definitely invest, as there will be more regulations to consider, but for now, an accountant can do the basics.