The What, Why, and How of Change Management in E-commerce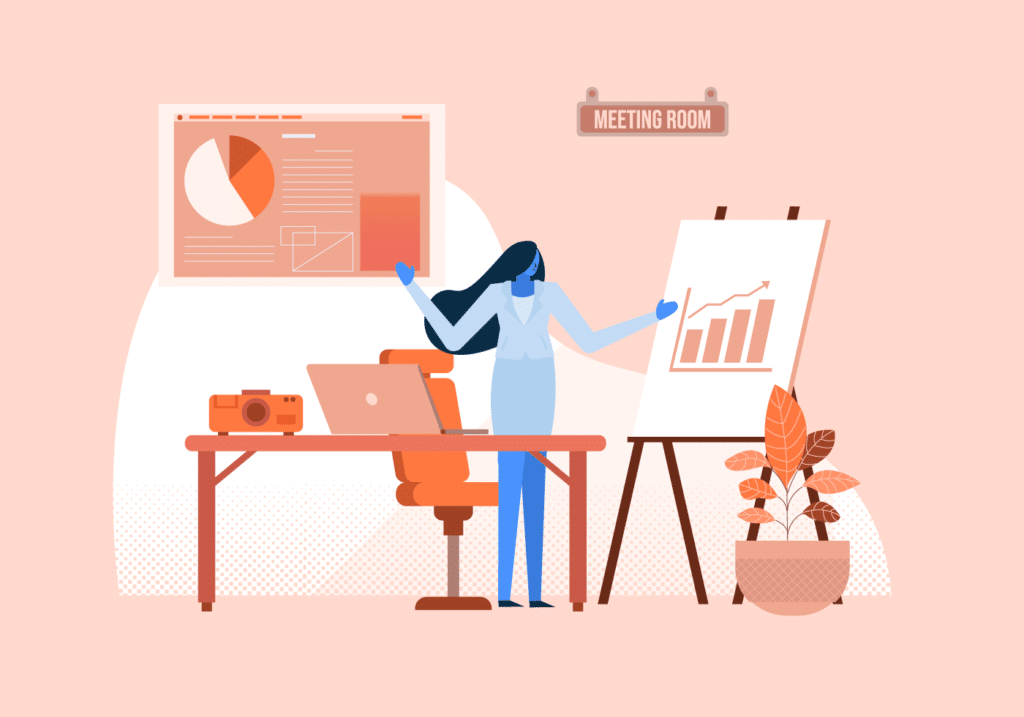 E-commerce is a highly-dynamic and rapidly-growing industry today. To keep up with this ever-changing industry, you need to modify business operations and strategies according to the market demand.
The rise of new technologies and the development of new marketplaces have opened up new opportunities for e-commerce brands. The introduction of social commerce, e-commerce platform optimization, creative advertising, personalized messaging, and augmented reality has stirred a revolution in the e-commerce market.
However, accomodating and adapting to these changes can be overwhelming for your organization. That is why using efficient strategies for change management is necessary.
Before we proceed further, let us quickly understand what change management is.
The What
Change management is the process of redefining, and adopting a structured approach that helps you navigate through the entire process of transition seamlessly. Transformation or change, when meticulously planned, allows you to streamline your business operations to improve efficiency, productivity, and morale. It aids in preparing your organization to remain competitive in the future.
The Why
Consider the example of Juicero, a cold-pressed juicing system that sold juicers with packets of diced fruits and vegetables. There were two drawbacks that customers noticed. First, the juicer worked only when it was connected to wifi. And second, it allowed Juicero's fruit packets as it scanned the QR code from the label before functioning. The company failed to build a profitable business because of two reasons – customer dissatisfaction and a bad business model.
Another example that could be cited here is that of Wantful, an online gifting service based in New York. Their initial business model focused on recommending the best gifts to customers based on their gender, likes, and interests. However, they moved to the traditional gifting strategy and faced severe competition. Their growth was not as expected and the company had to shut down its operations.
In both the above-mentioned cases, factors like consumer demand, competition, and e-commerce growth have contributed towards both success and failure of the business.
That is why transforming your business operations based on the current industry demands is essential for its success. Here are the four factors that play a significant role in e-commerce change management.
Competition
The number of e-commerce businesses is rapidly growing. There are about 24 million eCommerce websites across the world today. To stand out amidst this growing competition, you ought to introduce changes in your marketing, pricing, and overall operations strategy.
Consumer Demand
According to Statista, the number of online buyers has increased from 1.66 billion in 2016 to 2.14 billion in 2021. This drastic increase has certainly changed customers' needs, and purchase behaviors. Proper research and planning are thus the need of the hour.
Marketplaces
The rise of e-commerce has introduced many marketplaces and e-commerce platforms in the industry. To cater to a larger audience, listing business on these marketplaces has become necessary. You ought to prepare a solid set-up plan to launch your business on the new marketplaces.
Technology
With customer experience gaining importance, it is ideal to invest in technology solutions that would enhance the customers' experience with your brand. You should focus on selecting and implementing new technology solutions like CRM, email marketing software, live chat support, and other software for e-commerce businesses.
The How
We have understood that change plays a key role in the success of any e-commerce business. Let us now understand how to manage changes in your e-commerce operations.
1. Identify the Need for Change
Every change happens with a purpose. Identifying that purpose is the key to establishing a successful change management strategy. It could be for meeting the customers' demands, staying on top of industry trends, or improving the efficiency of business processes.
Communicating the same to your team to help them understand the need for change and its impacts on the business. Involving your team in the planning stage will be beneficial as they are aware of the challenges, and bottlenecks faced in the current setup. Educate and train them on how to deal with the change.
You can also speak to customers to understand their pain points and gather their insights to accommodate them in the transformation process.
Further, you can invest in a change management tool to help your team sail through the
transition without any hiccups. Such tools are designed to manage, track, and communicate any changes in business operations to the team without any confusion.
2. Revamp Your Processes
Now that you have identified the need for change, you can proceed towards building a new plan. For that, you need to assess your existing processes right from listing management to shipment preparation. Document the existing processes and identify the activities that cause delays in the operations.
Consider your team processes up to 100 orders in a day and you are expecting a surge in orders because of the upcoming holiday season. Identifying the ways to speed up the order processing process will be ideal for your business.
Similarly, if a customer files for a refund, the refund request is usually sent to one dedicated person in the team for manual approval. This activity is time-consuming which leads to a huge pile of return requests. Instead of following the traditional process, you can adopt a modern system that can process the refunds at a click of a button.
Remember you should work towards improving the efficiency of your processes and building a productive team.
3. Automate Repetitive Tasks
If you run an e-commerce business, you are aware of repetitive tasks such as inventory management, product listing management, customer support tasks, order processing, and the list goes on. Automating repetitive tasks can help in boosting the productivity of the team.
For example, when customers purchase an item, the inventory of that particular item needs to be updated. By employing an inventory management platform, the data is updated in real-time, as soon as the customers place their orders without any manual intervention. Also, when the items run out of stock, it is made unavailable on your e-commerce website instantly. 
By automating repetitive tasks, you are freeing up time for the team to focus on other
important tasks.
4. Manage Your Operations via a Centralized Platform
Centralizing e-commerce data is the best approach to manage your operations. Having a unified dashboard that provides detailed information about orders on various marketplaces, orders, returns, revenue, and other details helps you make faster decisions.
It keeps irrelevant data away from the picture so that your team can focus on what is necessary to grow the business.
For example, you can view the performance of a certain product across all platforms by
generating reports directly on multichannel e-commerce software without visiting all
marketplaces manually.
5. Measure Your Progress
The e-commerce industry is volatile. The product that is a best-seller today could have zero orders a week later. That is why you should constantly assess the performance of your change management strategies in various aspects of your e-commerce business.
The findings from the performance analysis can be further used to research and plan additional change management initiatives.
Conclusion
Although change management might come out as a daunting process, it can help you streamline and boost the e-commerce operations to yield maximum profits. It prepares you for the future and sets your business on the pathway of success.