The Ultimate Guide to ECommerce Content Strategy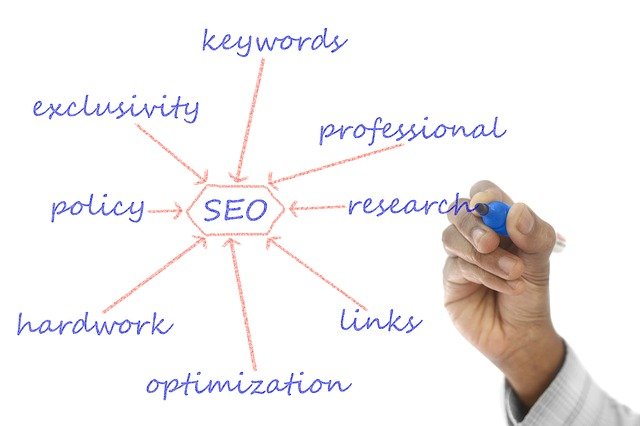 Online shopping is slowly becoming the norm. That's probably because it's super easy to order, pay, and have items delivered right to your doorstep.
Statista estimates that there will be around 2.14 billion digital buyers in 2021. ECommerce giant Shopify states that 84% of consumers shopped online in 2020, and 79% said they'd continue shopping online after six months.
That means this is the perfect time for eCommerce store owners to grow their businesses, and content is key to this.
Content marketing is among the most efficient ways for brands and eCommerce store owners to attract customers since they're more likely to interact with content rather than traditional in-your-face ads.
In this article, we've explained why eCommerce brands need a good content strategy and provided a detailed guide on how you can create your own. US Essay Writers are happy to help with content requirements.
Why eCommerce brands need a content strategy
If you're among the online store owners who believe that having good products and advertising them is enough to attract customers, then we've got some bad news for you.
Consumers in the current marketplace are no longer as receptive as they were to traditional forms of marketing. Around 25% of American users had ads blocked on their devices in 2019. That number is expected to have increased by 2021.
Buyers have also become wary of online content since they're bombarded with sponsored content daily.
Content marketing is beneficial to both the readers and the brands. It gives readers valuable content while lightly encouraging them to buy a product or use a service.
SEMrush's 2020 report revealed that content marketing costs 62% less than traditional marketing but garnered five times more leads.
This is why it's such a prominent marketing strategy for eCommerce brands today – 56% of businesses reported that they want to increase their content creation spending.
How to create an eCommerce Content Strategy
Your content strategy should be unique to your business, but these six steps can help you get started:
1. Create buyer personas
The first step in creating content for your customers is to know who they are. No, we don't mean stalking them.
We mean buyer personas.
A buyer persona is a profile of your target customer. If you're targeting multiple markets, you can create multiple personas.
Let's say we're trying to sell t-shirts to women between the ages of 20 and 40. Some basic information that can help create a persona for this product are:
Demographics: Gender, age, location, income, etc., are the starting points of your persona.
Personality traits: To make your persona more realistic, give them personality traits like "active," "likes The Bachelor," "loves wine," etc.
Why: Why would your persona want to buy your products? Does it have a purpose or solve a problem? For example, buyer A wants a t-shirt to display their love for a TV show, or buyer B wants waterproof shirts because they work outdoors.
Online behavior: Identify the websites or social media channels that your target audience is using the most. For example, younger buyers prefer Twitter and Instagram while older people will use Facebook.
All these characteristics are identified through extensive market research. You can collect data via online forms and surveys, scheduling meetings with your existing customers, call recordings, competitor research, and reliable studies. A CRM tool comes in handy for managing relationships.
An ideal customer profile can help you connect with your audience better since you can send stronger messages through your content and address their issues 24/7. You can create a website chatbot on your eCommerce site and engage customers with the great content of your chats. You are able to cater to their desires more effectively.
2. Set content goals
The next step is to set realistic short and long-term goals for your content.
Some examples of short-term goals are:
Garner more social media engagement (likes, comments, shares, etc.)
Promote existing campaigns
Sales targets for specific products
Your short-term goals help your organization reach long-term goals, such as:
Raise brand awareness
Establish your organization as a trusted industry source
Boost revenue and profit
Create and promote new campaigns
Retain existing customers
These are just generic examples that you can use to create specific goals for your content strategy and marketing plan. It's important to set detailed goals. When your goals are specific, the path towards achieving them becomes clearer. It is important you have a process documentation in place.
Side note: Once you've implemented your content strategy, it will become apparent that some of your goals are unrealistic or too hard to reach. This is normal and a part of the process. The key is to adjust your goals as you go along so they remain realistic.
3. Define the content for each channel
Ideally, eCommerce store owners and brands need to create the following types of content:
All of these different content types come with their own rules. Blog posts, for example, are typically 1,000-2,000 words, but buyer guides are 5,000-10,000 words long.
When you start planning your content strategy, decide which channels and types of content are the most effective. This will help you realize where most of your resources are needed and who you need to hire.
For example, if you are selling a lip mask or other beauty products as a part of your inventory like Herbal Dynamics Beauty does, landing pages, product descriptions, social media posts, and shorter blog posts would be more relevant than long-form content. Beauty products don't need massive "How to" guides, but shorter blog posts on beauty advice are relevant.
Whichever channels you choose to target, your content needs to be customized and on-brand. Use brand colors everywhere, even in your email signature, and maintain a consistent tone across mediums. For example, Toronto nursing agency uses the same colors (here pink) all over its platforms which is consistent.
Customizing across channels can be as simple as changing fonts. If you're writing a blog post, you can add fonts on Google Docs to ensure that the look and feel match your brand.
4. Paid content
There are three main types of paid content:
Influencers
Advertisements
Contests/Deals
Influencers
Since social media has become a part of everyday life, you need to be able to get your voice heard in an over-crowded market.
Influencers are necessary for this. You can find influencers in your industry with a simple Google search or by scrolling through social media.
Influencers are important because their followers trust their recommendations. When an influencer shouts out a cool design on your t-shirts or talks about how great the fabric is, their followers are more likely to consider it as a genuine review.
One way to reach out to these people is by sending them cold emails. Hunter's directory of cold email templates is a great help for finding the right email to send.
Advertisements
Just because we said traditional ads aren't as effective, that doesn't mean you don't need them.
Advertisements in terms of sponsored posts on social media or a sponsored position on large platforms like Amazon boost brand awareness.
Your PPC ad copy has to be excellent and match the tone of the platform where they're posted. For example, the ad copy for a sponsored ad on Instagram will obviously be more condensed and direct than a product description on Amazon. Conversely, if you're running a LinkedIn advertising campaign and have opted for carousel ads you should keep your introductory text under 150 characters. We recommend that you purchase Instagram saves to guide you.
Contests and deals
ECommerce brands need to encourage user content and leverage it to spread awareness actively.
You need to invest a part of your content marketing budget in hosting contests or giveaways, especially on social media. Running a social media contest or giveaway builds hype about your products or services among your audience, and shows that your products are valuable and desirable.
While you have to pay for the product or service the winner receives, it's well worth the money since giveaways like this make users follow your account, share the post, and leave comments to enter.
Plus, the winner is likely to make their own post.
User-generated content adds authenticity to your brand while simultaneously growing your audience.
5. Content production
Now you know what kind of content you want to make, you need to focus on the how.
Most organizations outsource content creation because it's complex and tedious. But we aren't just talking about content creation here; we're talking about the whole process.
You must produce content the right way. That means having a system in place that allows internal employees and external contractors to work efficiently.
Your content production process needs to clearly outline everyone's role and responsibilities, along with how they all come together to deliver the best possible outcome.
Content production also involves hiring the right people and giving them the right tools.
For example, your marketing creators may utilize a tool such as Colorcinch while editors and account managers might need SEO tools like MarketMuse, Clearscope, and SurferSEO, while writers need spellcheck and grammar tools like Grammarly. Designers will need something like Canva, Photoshop or Vectornator to create custom illustrations and other visuals.
Collaboration tools are also important for connecting all of the people involved in your content creation process. These tools have a variety of helpful features that can help you communicate, track due dates, and provide feedback to others on your team.
After producing great content, you need to measure the effectiveness of the content by looking at the right metrics. These include metrics like total traffic, aggregate bounce rate, and aggregate conversion rate.
6. SEO
Search Engine Optimization (SEO) is a vital part of any content strategy. It dictates where your website shows up in Search Engine Results Pages (SERPs).
Most users don't go past the first page when searching for something on Google, so your site has to rank as high as possible.
Implementing SEO content writing can help you rank better for target keywords.
SEO involves identifying the right terms using tools like Google Keyword Planner or SEMrush, creating an optimization strategy, adding meta titles and descriptions, building backlinks, submitting guest posts, and so much more.
One of the biggest factors that affect SERP ranking is links. The higher the number of quality inbound links you have, the better your chances are of obtaining a higher search ranking.
You need to use the correct link building tools to generate backlinks for your target pages and further bolster search rankings.
Since SEO is a complex field with multiple defining elements, most organizations usually hire external experts or outsource it.
7. Create a content calendar
The last step of your content strategy is to build a content calendar.
You can't just randomly create and post content as you please. There needs to be a structure and schedule (i.e. a Gantt chart that tracks your project schedules) that ensures content publishing aligns with current campaigns.
This structure and schedule are defined using a content calendar. It's like a regular calendar that has dates marked when content needs to be published.
Content calendars help to track progress and identify delays or issues promptly. Along with a content calendar, you can also use marketing project management software to track your campaign's progress.
Wrapping Up
You've just learned the foundations of a content strategy that can boost your brand awareness and, more importantly, your bottom line.
The seven steps listed above are just the starting point. ECommerce brands can customize it to suit their companies. Your strategy will also likely need changes once you implement it, so adapting to these changes is key. Leverage the power of chatbots to step up your eCommerce marketing efforts.
About the Author
Brad Smith is the CEO at Wordable.io and the Founder of Codeless (a content production agency). His content has been highlighted by The New York Times, Business Insider, The Next Web, and thousands more.
Link to Headshot – https://mk0getcodelessl8jiua.kinstacdn.com/wp-content/uploads/2020/03/Brad-2020-180-x-180.jpg
Gravatar email – brad@getcodeless.com