The Best Product For Your eCommerce Retail Store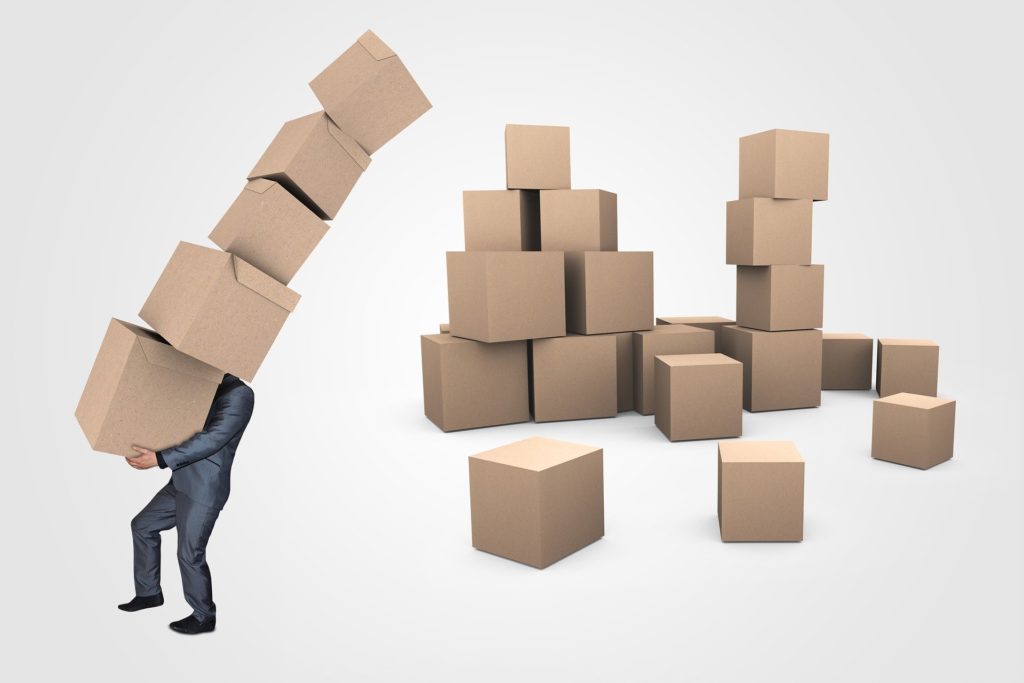 If you're aware of the 2021 online landscape, launching a digital business has become even more difficult. The competition is fierce, the market is saturated with products, and consumers becoming even more demanding has made the job of an entrepreneur tough and stressful.
Then the question comes:
How to win this ruthless online business competition?
Actually, it all starts when you're laying the foundation of your eCommerce store. People often start with brainstorming the design and experience of their online store and ignore to choose a winning product to sell.
This decision alone has a major impact on the brand name, website design, and marketing strategy. All these components need a great product to support them. In this article, I'll be finding the answer to the most asked question – "What to sell?", when building your own online store.
8 Easy Ways For Finding A Winning Product
So now we're going to start the most important part of the article. I'll be sharing with you some easy methods to find the perfect online WooCommerce for your eCommerce store.
Let's start your journey to hunt a winning product.
1. Think Of A Solution
Customers have grown smarter with time. Instead of getting attracted to an incredible piece of item, they are looking for solutions. Utilize a service such as AI Solutions for retail!
Let's see what Brian Chesky, co-founder of Airbnb, has to say:
"If we tried to think of a good idea, we wouldn't have been able to think of a good idea. You just have to find a solution to a problem in your own life."
The right product is nothing but is a solution to a problem you might be dealing with in your day-to-day life. Also, if the solution already exists, then find out if there is a way to enhance it; I mean there's always a space for improvement.
Want an example?
Heard of Decibullz? Of course, you have.
Kyle Kirkpatrick, CEO Decibullz, also an extreme athlete and a tech nerd, was fed up with the headphones he was using. When training his athletes loved to listen to music. Now the problems with the earphones were that they wouldn't stay in place. Kyle started finding solutions to the problems of his daily struggles.
He says:
"The human ear is incredibly diverse; in fact, our ears are as unique to us as our fingerprints," and thus began the journey of finding the earphones that molded to the exact shape of the ear and also fell into the budget.
The invention of Decibullz was not only a solution for his daily annoyance but also a great product for his business idea. The moral of the story is your product or service doesn't have to be huge or complicated, rather it should pinpoint a problem and provide a convenient solution for it.
Just like Decibullz, your endeavors can be simple yet exceptionally impactful. Product opportunities can be explored in the following ways:
Upgrading the features of a current product.
Finding a new market that is unrealized by your customers.
Building unique selling propositions of a product.
Now here's another example. Marketing automation is very important if a business wants to scale its operations. MakeWebBetter understood this importance and created a solution that allows WooCommerce store owners to get full control over their marketing data. The solution is known as the HubSpot WooCommerce Integration.
Earlier the online sellers had to manually feed their sales and marketing data into CRMs like HubSpot which not only took a lot of time but also increased the chances of errors. The HubSpot WooCommerce Integration is a solution that automatically syncs the WooCommerce data with HubSpot, that too without any errors. As a result, turning out to be a perfect inbound marketing solution for WooCommerce store owners.
You can successfully grasp all these opportunities if you start thinking like the customer. Brainstorming for a perfect product begins with finding a stable solution to hitches that you experience in your own daily life.
2. Create A Potential Branding Message
You've built a potential product that is a full-fledged solution to a specific problem, the next step is to create a potential branding message that is resounding. The branding message should come as a splash for your eCommerce competitors.
For crafting your brand slogan, you need to put in time and research and come up with an idea that is truly based on your target audience. Treat your brand as a person that speaks to your potential customers in a way that resonates and compels them to bring to your store.
Here are some simple questions to start with:
Find out how your target customers like to be addressed?
How will you place your product in front of your target audience?
How to design your website to appeal to your brand to your targeted customers?
Crafting a branding experience is all about cultivating some memorable stories for your customers in which they remember your product. Let's see a brand example that has achieved success in creating memories for their customers with the help of their product. I'm talking about Solo Stove.
Solo Stove was founded with and lives by the objective: Building simple and high-quality products for people that want to reconnect with nature and get outside.
Thus, Solo Stove created a product with a message that was conceived very well by the brand itself.
Also by staying focused on a centralized theme, they were able to exponentially increase in their community of loyal customers organically.
Moral of the story – Creating a potential branding message can be really very helpful. It gives your product a purpose and an opportunity to create a community of customers that relate to it. Thus creating an authentic shopping experience based on the foundation of real customer reviews, buyer engagement, and honest and positive feedback.
A potential branding message should tell the story of your brand to your target audience, a story that tells people what your product stands for.
3. Find Products That Appeal To Your Enthusiastic Audience
When shoppers are enthusiastic about a particular trait or hobby, they are more likely to invest in products related to their hobbies. Their inclination towards a certain product can be your essential qualifier for finding out the potential product for your eCommerce store.
Once you are able to serve the shopper something they are passionate about, you'll find a product that will not only bring huge revenue but also high levels of customer engagement.
Let's understand the concept with an example:
So Hand Band Pro is a brand whose target audience is CrossFit enthusiasts, people who love to keep their workouts intense. They sell HandBands that let the fitness freaks stretch their limits and sweat it out in the gym. Hand Band Pro is a perfect example that identified a problem area and created an effective solution that attracts customers who are passionate about something with a potential branding message:
"Destroy your workout—not your hands."
4. Never Skip Your Own Personal Passion
There can be inherent risks in choosing a niche that is based on your personal interests, no one wants to create a recipe for disaster. Always use your know-how before going with a product called by your passion. Since building a business takes a lot of hard work, I want you to consider market-fit items.
Beardbrand is a perfect example of turning passion into a winning product.
Eric Bandholz used his passion for beard and built a community of like-minded beard men. He first started by sharing his inspiration and knowledge as blogs, later turning it into a profitable business. Here's what he says:
"I had actually launched Beardbrand as a blog/community in February 2012. I talked a bit about beard care, the lifestyle, and always had a vision to build the business."
Many people would doubt the potential of the company and call it a niche market with no room for growth. Eric Bandholz's passion for beard turned a community into a successful business.
5. Capitalize On An Emerging Market
The business world is evolving. Thus, make an effort to take advantage of the emerging market and carve a space for your brand. So, it all starts with being updated with the recent trends in your business niche. But often business owners confuse a fad with a trend.
A "fad" is something that comes into the limelight based purely on a gimmick. Fads can create a good marketing opportunity but remember they are often short-lived. On the other hand, trends are generic navigation towards a change or development. In the eCommerce language, a trend is something that is capable of solving an existing problem in a new way. It is due to this reason that trends hold their demands for much longer than fads which eventually fizzle out.
Knox Labs captured the market early with their cardboard early VR headsets. Knox Labs used the innovation in technology to develop a product using just basic cardboard that opened a portal to infinite worlds and potential. The idea made use of an upcoming trend, Virtual Reality, for creating a promising product.
Here are a few ways to keep an eye on the latest trends so that you can act quickly upon the potential opportunities:
Social Listening
Monitoring of your social media channels regarding a specific topic, competitors, feedbacks, keywords is followed by an analysis to gain valuable insights for finding new opportunities.

Google Trends
The best way to take a look at the popularity of topics over a period of time and know-how the reader's interest is spiking.

Trend Hunter
Trend Hunter is referred to as the "world's largest, most popular trend community." What makes it unique is it uses tools like big data, real human researchers, and AI solutions for retail for identifying consumer insights and deep dive opportunities.

Reddit
Reddit is a massive collection of forums where people share content and news. It is known as "the front page of the Internet", and mind you that is not an empty boast.
6. Looking Out For Keyword Opportunities
We're very aware of the fact that organic traffic from search engines is very important for online marketing. Looking out for keyword opportunities can be a great strategy. So basically look for search queries that are product-based. Do not forget to look for the number of searches made per month and the overall competition for those searches.
Looking for keyword opportunities can be a bit technical and requires an understanding of search engine optimization (SEO). Also, for capturing consistent organic search engine traffic, you need to think of an effective strategy that pairs product demand and existing keywords, while keeping the consistent change in search engine algorithms.
Apart from Google, there are many other sources that are reliable for finding product-specific keywords, like online marketplaces,
Yes, online marketplaces like Amazon, Alibaba, Etsy can give you loads of keywords that are product-oriented.
Here are some tools that can help in uncovering search queries:
7. Serve A Niche Segment
Identifying and serving a niche segment can be used as an incarnation of eCommerce success. Niche segments can help you choose products that resonate with your audience and are highly engaging and converting. Not only this, serving an audience that is enthusiastic about a specific niche lets you come up with a product idea that builds brand awareness, leading to a huge influx of online traffic on your eCommerce store.
Serving a niche segment is a great strategy for finding a winning product that provides solutions to an actual problem and can be your potential business USP.
Let's have a look at LARQ.
LARQ is a water bottle but unlike others, it has created a niche segment of its own, as they say:
"A smart way to sip."
Unlike any other product in the market, LARQ is a product that has a vision of serving easier, healthier, and more sustainable options to customers. They use UV-C LED to eradicate 99.99% of germs and odor-causing sources that too in sleek, chic, and modern design.
By bridging the gap between technology and innovation, LARQ has catered to its niche segment very well and created brilliance in a bottle.
Customers and their needs are constantly evolving. Therefore with time, new segments have been coming up in the market that can be conquered with some great winning products. Here are some niche segments for choosing a winning online product idea in 2021:
CBD products
Craft Beverages
Photography accessories like drones, mobile camera lenses, etc.
Health-conscious food that can be carried on the go.
Cruelty-free beauty products
Shapewear
Subscription boxes.
And many more…
8. Being Alert Because Business Opportunities Can Be Hidden Anywhere
For an entrepreneur, it is super important to push your imagination. Remember along with being an entrepreneur, you are also a consumer. The only difference between you and others is that you've to closely pay attention to how society behaves. Find out if there is a norm that needs to be broken or if there's a problem that other people in the society are facing. All of these are hidden opportunities.
As an entrepreneur, strive to keep yourself updated about what is happening in the world. It will help you in identifying new online business opportunities. Later evaluate yourself and analyze how to contribute as a business owner to the pain points of society.
Once you've identified the problem and found a sustainable solution, gather resources, and bring your business to life.
Time To Decide
With this, we come to the end of how to find a winning product to sell online. The right product can be instrumental to your business success. Finding the best fit for your business and checking its market demand is very important as it will shape your entire business from marketing to pricing, and to shipping and further development.
But all of this leads us to the conclusion that the hot-selling products are the ones that provide solutions to the consumers' day-to-day problems also, combined with great marketing tactics.
—————————————————————————————————————————————————————————————————————————————————————————————————————————————————————————————————————————————————————————————————————————-
Author bio- Himanshu Rauthan is an entrepreneur, Co-Founder at MakeWebBetter, BotMyWork and the Director of CEDCOSS Technologies. He has worn many hats in his career – programmer, researcher, writer, and strategist. As a result, he has a unique ability to manage multi-disciplinary projects and to navigate complex challenges.
He is passionate about building and scaling eCommerce development.
Email address linked with Gravatar account- himanshurauthan@cedcoss.com
Twitter profile URL- https://twitter.com/himanshurauthan
LinkedIn profile URL- https://www.linkedin.com/in/himanshurauthan/