The 5 Best Platforms to Build an eCommerce Website in 2023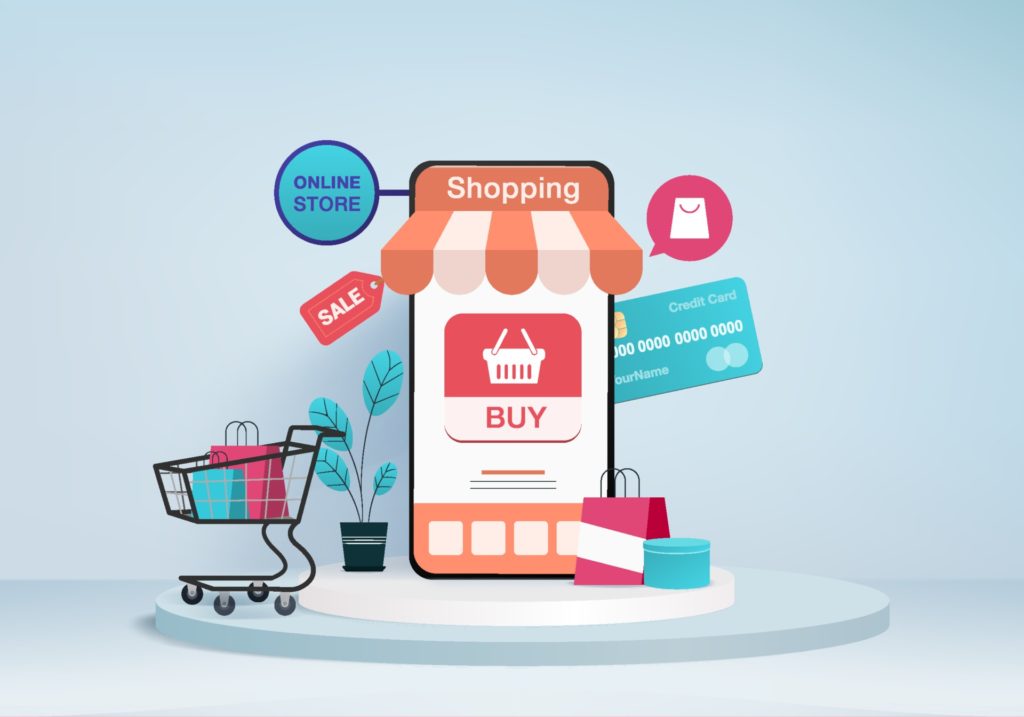 Introduction
So, you are starting a new online store and are wondering which is the best platform to Build an eCommerce Website on, and if it's important to create custom eCommerce automations?
The market for these is, as you would expect, a very hectic one. With the huge surge in online business in recent years – propelled further by the pandemic – more and more retail transactions are occurring online. Some via veteran high street retailers expanding to online services, and some – and more and more – by brand new startups.
It can be overwhelming knowing where to look or start with a new business venture of any type. From navigating LLC services and the legalities of running a business, to builiding your actual product, there are many considerations when starting an online business. Here below, to help you, are 4 of the best eCommerce platforms from which to build your new online store.
Corecommerce
CoreCommerce provides businesses, web developers, ISOs/agents, and software partners with the tools to seamlessly accept secure online payments.
Established in 2001 and built on a proprietary and exceptionally robust shopping cart technology, CoreCommerce pivoted in 2008 to a SaaS business model and now hosts thousands of online websites worldwide, providing a suite of eCommerce products.
At CoreCommerce, the entrepreneurial spirit is alive and well. We understand both the creative passion that drives you to do more – and the pride you put into your business. As a CoreCommerce client, you can count on our reliable, customizable SaaS platform, personalized service and support, and continual product enhancements that keep pace with evolving technology. At CoreCommerce, our commitment is to be the best eCommerce partner for creating and managing your online business. We also have unique solutions for service companies to get paid online.
pros:
Mobile friendly design templates.
Excellent Support
Features are not hidden behind a pay wall.
Free plan when using Corepayments
Dozens of app integration
Pricing: 30 day free trial free. Plans Vary, see pricing here
Pixpa ecommerce website builder
Pixpa is an all-in-one platform for creators and small businesses to create beautiful, professional websites complete with a built-in online store, blog, and client galleries. Pixpa's versatile platform has everything you need to showcase your work, share ideas and sell your stuff online without any coding knowledge. Pixpa offers a full-featured e-commerce store builder with all the tools required to run your online business – products and inventory management, discounts, taxes, shipping, abandoned carts, and easy order processing.A unique additional feature photographers love is Pixpa's ability to sell images as downloads and prints with automated order fulfilment. With a host of built-in tools such as SEO Manager, Marketing Pop-Ups, Announcement Bar, and much more, you don't need any extra plugins to start growing your traffic and converting more leads. Pixpa offers 24/7 fast and proactive customer support through live chat and email. There is also a comprehensive help centre with guides and step-by-step tutorials.
Pros:
Easy to use drag-and-drop builder
Free domain and SSL certificate with all plans
Reasonable prices
Functional and simple to use eCommerce integration
Cons:
No central storage for images
Basic plan is quite limited
Pixpa pricing: Start with a 15-day free trial. No credit card is required. Subscribe anytime with a 30-day money-back guarantee. Pixpa offers 4 different pricing plans – Basic ($3.60/mo), Creator ($7.20/mo), Professional ($10.80/mo), and Advanced ($15/mo).
Wix
Wix has come a long way in a short time. Just five years ago, they were at the tail-end of review charts – if they even made them at all. Initial reviews were not favorable – but things have drastically changed, Wix now provides an excellent value-for-money platform for new eCommerce business owners and has become something of a heavyweight of the market.
Wix apps boasts some advanced tools for superb website building. They supply a large array of attractive page templates, excellent editorial capabilities, and some superior customization. They also provide great support services, which has been another factor in their very impressive turnaround.
Though not designed especially for eCommerce, it caters to it superbly. Wix was created for building websites – and websites that incorporate a store within them. It was not designed with the specific intention of being a retail platform. But do not let that put you off. It's an excellent foundation for eCommerce business page set-ups. For anyone needing to build a website that includes a store, it's absolutely ideal. What's more, using translations effectively allows you to complement your eCommerce and give it a global appeal.
Pros:
Simple set up and easy to use;
A superb array of free themes;
Excellent support;
Marketing automation is included.
Cons:
A bad reputation for SEO has seen little improvement;
Lack of security reported on some sites;
Some features can be difficult to customize;
Integration with other platforms could be improved.
Pricing: First 14-days free. Then starts at $30 per month.
If you're using Wix, you may easily migrate from Wix to Shopify to expand your store and grow up your business. Shopify is considered as one of the best alternatives to Wix by offering fully responsive designs, support for mobile pages, product pages, multi-currency selling functionality, and tons of integrations with other key apps
Shopify
Shopify is now a veteran among the eCommerce hosting platforms. With over a decade and a half of experience and over 2 million stores built upon it, Shopify has cemented itself in place as platform leader for online retail. Shopify can fit any business and size but is perfect for first-time eCommerce owners and small businesses. If you have never built any form of web platform before, a Shopify store is as simple to set up as could be possible, thanks to the clarity of its onboarding wizard. Once built, the addition of products is equally painless. The intuitive drag-and-drop interface is simple and highly efficient.
Shopify comes with a library of themes for you to choose from when designing your store. There are tons of stunning Shopify themes that are preferable for every business for you to check out.
If, however, you don't see anything you like, as with virtually every other in-built feature, there are now a ton of plug-ins like Shopify pop ups and Shopify wholesale apps available to expand what is already a eCommerce platform. 
Although it is not an ideal platform for marketing with SEO, you won't find a better one if you are reliant on social media for your promotional and marketing trends activities. It's also not the best fit for a very big business, but for most, Shopify will provide a robust and stable platform.
Pros:
Very easy to set up and use;
Incredibly fast;
1-Click selling;
Can be integrated with other platforms;
Excellent variety of themes.
Cons:
Poor SEO marketing;
Apps can quickly add up – and get expensive;
Checkout is not customizable – which seems surprising.
Pricing: Costs begin at $29.00 per month. A Shopify free trial. is also available to all new merchants.
BigCommerce
BigCommerce is arguably the best of all the eCommerce platforms – however, it's not number one here purely for the fact that it does work best for big business, not small or new startups looking to create their first store. It's also ideal for established brick-and-mortar businesses that are wanting to set up an online retail presence as a way to expand their operations.
Another foundation that is easy to build upon, BigCommerce offers an incredibly robust retail platform. Despite its simple cross-platform integration and exceptional versatility, BigCommerce packs some serious firepower and is not suited to the inexperienced. This is a platform that is used by some huge, multinational companies that are household names around the world.
None of this is to say that it cannot be used by smaller businesses – it can. BigCommerce does offer a platform, especially for smaller business operations, however – these still need to already be making some serious sales, the likes of which can only realistically be expected to be made by a successful, established brand.
Pros:
Great flexibility;
Superb multi-channel selling and SEO performance;
Excellent design themes;
The abandoned cart feature is one of the best.
Cons:
Inconsistent speeds are a common complaint;
No 1-click selling ability;
For high-volume stores, BigCommerce can soon become expensive.
Pricing: First 15 days are free. Costs then begin at $29.95 per month.
Squarespace
Today, Squarespace is a popular choice for building websites, and in particular, has become a go-to for the more creatively minded. Squarespace can fit around just about any business and has even won awards for its website templates.
The sky is the limit with its easy drag-and-drop interface from which a store can be designed for any product/s and service you can imagine. The best way to scale your website is by investing in Squarespace SEO to ensure that your site gets as much visibility on Google as possible, agencies like Pearl Lemon work with sites like Wix, Squarespace, and WordPress to help people optimize their websites as much as possible. Built-in analytical tools are convenient, as are its blogging and SEO tools. Squarespace is an excellent platform for creative, unique, and professional site-building.
Pros:
Cons:
Expensive compared to many peer platforms;
Doesn't provide a free plan.
Pricing: Begins at $12 per month but for eCommerce, it's $18 per month.
Conclusion
There are many more options available. However, the five companies above are a diverse selection: arguably the best at what they provide for specific areas of the eCommerce market.