Stay Safe at Work While Using Slack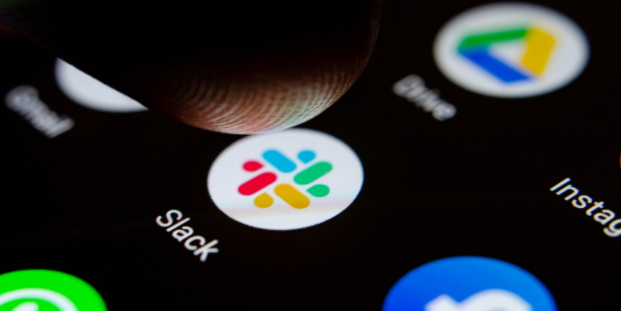 Today, what you need to know about using Slack safely will, without a doubt, help you save your sensitive data, protect your system and devices. It will, perhaps, more importantly, reduce risking others on the network from information security risks. This is especially true if you are a company owner or an employee within a company.
As Slack is primarily an app used for business purposes, it is key to be aware of the potential security issues associated with it. Many organizations opt to use Slack as their business messaging solution for several reasons that we will cover below.
It is very important to understand that awareness surrounding information security is key in the IT industry nowadays. No application or operating system, as well as no device, is impervious to cyber-risks. This is particularly true in business environments where sensitive data is accessed by a large dynamic crowd of users.
What is Slack?
Slack, which debuted in 2014, is an internationally popular messaging platform (short for Searchable Log of All Conversation Knowledge) used most often for business purposes. Slack combines commonly used features such as image sharing, instant messaging, channels, and other workplace tools into one smooth experience. It is an application, similar to the massively popular Discord that is used by over 10 million users all over the world (3 million of which pay for the service), as of 2022.
Both large organizations and the small to the medium-sized business crowd (as well as 40 percent of the Fortune 100) absolutely love using slack, evident in the fact that over 10 million users across over 600,000 organizations are signed in for an average of 9 hours daily.
Slack's ease of use and simple implementation, user-friendliness as well as design ingenuity, and speed have deemed it one of the top business messaging apps out there. Even large organizations with hundreds of thousands of employees, such as IBM, benefit from this app. As of 2022, the app has made a revenue in excess of $600 million.
As the work-from-home or work-from-anywhere business model has taken serious hold since the onslaught of lockdowns, platforms like Slack have seen vertical movement in the number of users they are raking in.
How to Stay Safe at Work While Using Slack
As far as any software script out there is concerned, there is always a vulnerability hiding somewhere that can either be exploited by criminals or mistakenly cause a security accident. Secondly, human error is unavoidable and contributes to the element of cybersecurity risk involved in IT.
Security threats can be divided into two categories; internal and external threats, the former being employee error and/or sabotage, the latter being remote threat threats such as cybercrime. Both are very legitimate threats that also concern applications like Slack, particularly because of the sensitive data and large user base involved in popular business messaging apps.
It would be fair to state that Slack is by no means an unsafe or insecure application, as it has multiple security certifications and high-level developers working on that security day and night. It also includes a 'Bug bounty program' proving its diligence when it comes to security. The company itself is also compliant with all the most stringent, relevant security frameworks and standards. The app encrypts data going in and out, as well as offers two-factor authentication.
However, it is important to note that the encryption offered is not end-to-end, meaning that it is not 100% bulletproof anonymous. This is because business administrators must have the right to access employee communications.
The issue, however, does not lie with the fact that Slack is not fully encrypted or that it stores information and hands it over to the government when required. These are all normal, legal requirements for massively used software that help it function efficiently.
What most users do not know is that Slack does not offer any native data filtering protection that filters malware. This is the responsibility of the organization using the software. Furthermore, the 'open' nature of Slack presents some security challenges and risks. After all, democratized software is a double-edged sword. Here are some of these challenges;
Data shared in Slack such as URLs, images, messages, files and the rest can always also be shared outside of the organization's Slack group e.g. on public channels
Slack allows the ability to invite/onboard external users and guest users which, if a user is improperly terminated when their business is finished, may create vulnerable entry points
Appointing a user 'Owner' or 'Admin' rights gives them considerable power in the system
Slack includes a large selection of third-party apps and extensions that work with Slack. This means that, in the event of sensitive data shared over an illegitimate or compromised third-party app, this could spell big trouble for all involved
In the event that user credentials are posted online to public websites, Slack accounts can be compromised with malicious scripts
Cybercriminals may successfully compromise and hack Slack API keys leading to user data leakage
The points above tell a substantial story. In essence, Slack itself is a safe application and it takes a high-level hacker or a grave personal mistake to really compromise it. However, 'open' and collaborative mass applications like Slack always have room for catastrophe as listed above. These are known as vulnerable 'entry points' where only one of these is necessary for a total catastrophe such as loss of data, and the total compromise of a company's network. The effects can also have knock-on consequences that are far more wide-ranging.
As a Slack user, it is important to remember the following to avoid common security incidents;
Use proper account credential hygiene, and do not share those passwords online
Activate two-factor authentication wherever possible
Companies should take responsibility for how Slack is configured and how it is used
Companies should include cybersecurity training for employees in general
A lot of care should be taken when it comes to third-party extensions and apps