Starting An E-Commerce: How To Register A Business Ontario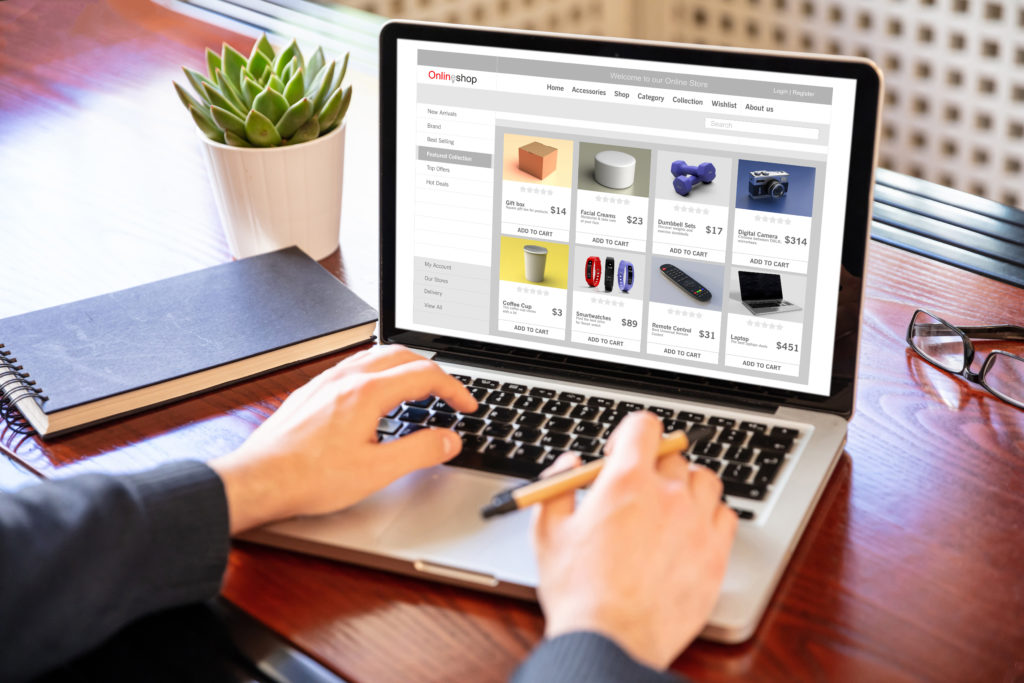 In recent years, e-commerce has largely evolved. As the number of internet users increases, so does online shopping. The growth is so exponential that experts predict, by the year 2040, 90% of all purchases will be through e-commerce. To be part of the trillions of dollars exchanged online every year, consider starting your own e-commerce business.
Here are things you should know before embarking on your e-commerce venture:
Registration
Don't be tempted to think that business registration is something that can wait as you attend to other important issues. This is the wrong approach to starting a business. Understand that you're starting a venture that could possibly become very big in a few years. Without registration, your years of hard work could be rendered null and void.
To paint a clearer picture, here are some advantages of business registration:
Professional image: Most customers like dealing with a serious entrepreneur. By registering your business, you appear to both your current and potential customers as someone who knows exactly what they're doing, rather than someone merely experimenting. Such a professional image earns you even more customers.
Personal protection: By registering your business as a limited liability entity, your personal property won't be touched in case a disgruntled person sues you for whatever kind of damage.
Financing: Financiers and suppliers are more likely to give loans and credit to a registered business.
Succession: Registering and incorporating your business ensures that its operations continue indefinitely, whether you're there or not.
Unique identity: Registering your business gives it a unique identity that can't be copied by anyone else. Customers associate with brands. If you successfully build one, no other entrepreneur can steal your share of customers by registering a business under the name you initially chose.
Depending on your goals, you can register your business as a sole proprietorship, partnership, private company, or public limited liability company. These have different ownership structures and legal implications.
Registration requirements and costs vary from one jurisdiction to another. For instance, for you to register a business in Ontario, you're required to provide the following details:
Your business name
Business address
Name and address of the owner(s)
Main business activity
Additional registration with Workplace Safety and Insurance Board if you intend to hire employees
Employer health tax number if your yearly payroll is over CAD$450,000
If you comply with all provincial and federal laws, the process is usually simple and straightforward. In case you find it difficult to interpret the laws or you don't have time with the paperwork, you can always seek professional assistance.
Registration Vs Incorporation
Take note that registration isn't entirely the same as incorporation. For your e-commerce business, you may choose either of the two but the privileges are different.
Here are a few differences between registration and incorporation:
Registered businesses have no name protection whereas incorporated businesses have name protection.
Licenses for a registered business need to be renewed every five years, but there are no license renewal requirements for incorporated businesses
With registration, you may require a new license in case you decide to change the business setup and activities. For incorporated businesses, you can freely change the setup and retain the same license
Incorporated businesses are a separate legal entity from the owners, but this can't be said of registered businesses.
Incorporated businesses attract lower taxes than simply registered businesses.
Because of the obvious advantages of incorporation over registration, the cost of the former can be up to four times that of the latter.
Therefore, carefully consider your business objectives and choose the registration option that serves you best.
Market Research
Before seriously pursuing your business idea, take time to do a bit of market research. What's the typical demand for the product or service you want to offer?
Are there other businesses already offering the same products or services? If they're there, what makes you think you'll be able to attract a significant customer following? Answering such questions will quickly tell you whether or not your business idea is viable.
Finances
It's not always a guarantee that any business you start will start making profits the moment you get your first customer. If you manage your businesses' finances properly, you can recover your investment capital within a few months and start making profits.
But if the odds are against you, you may operate in losses for several months or even years. This tells you to be prepared to cover all costs until your business venture turns profitable.
In Conclusion
Starting an ecommerce site is definitely a million-dollar idea. There's potential to grow the business and earn millions of dollars every month or year. Just remember to start out correctly by considering things like registration, incorporation, market research, and financial standing.