Social Commerce Vs. eCommerce, What Is It All About?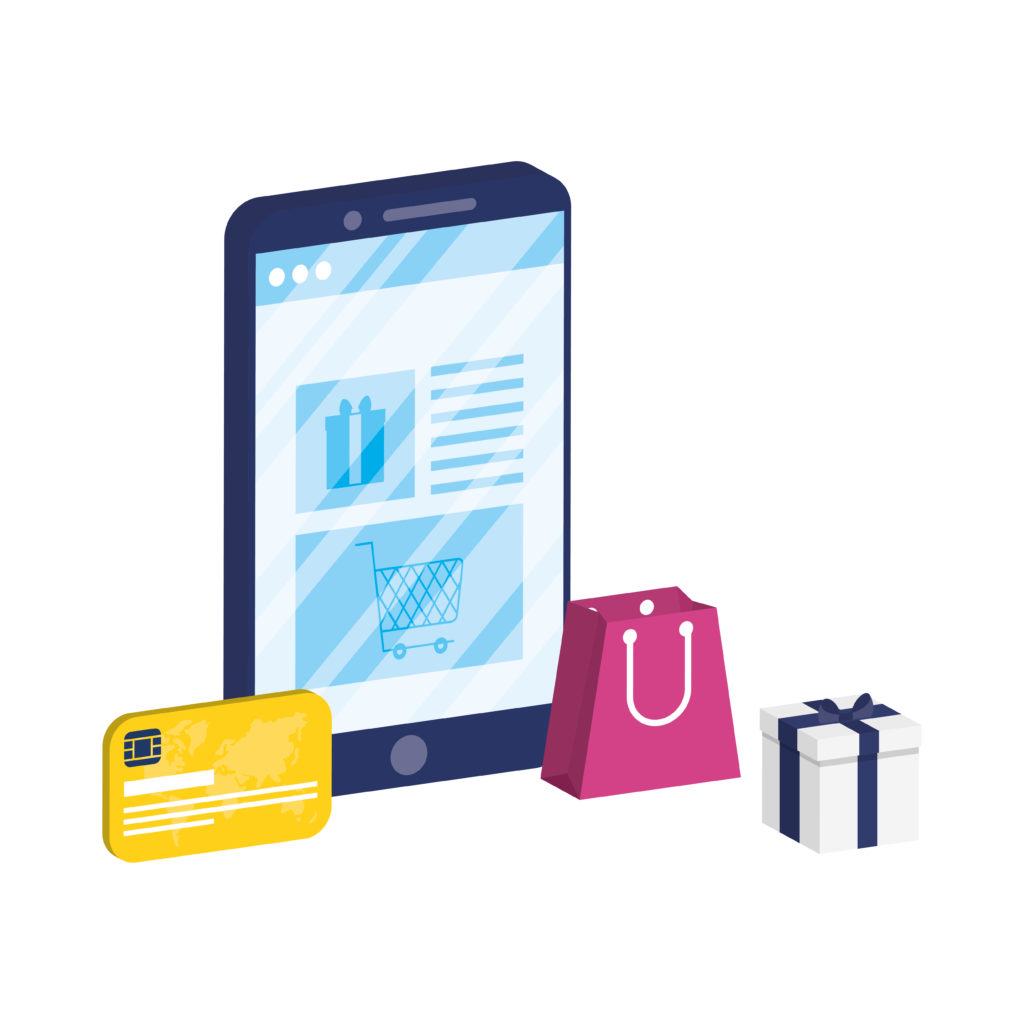 The pandemic has urged the online shopping trend to take over the world like a storm. As brands and companies embrace digital transformation technologies, online shopping has become more streamlined, convenient, and secure.
As the eCommerce trend grows, an uprising term called "Social Commerce came into play. It is simple and effective and can be accessed through any social media platform. eCommerce and social commerce involve buying and selling goods online through a platform. However, when compared with eCommerce, social commerce offers several benefits to consumers and business owners.
So, how is social commerce different from eCommerce? What benefits of social commerce? Is investing in social commerce worth it? This article will discuss the concepts of eCommerce and social commerce and how they can benefit you and your business.
What Is eCommerce?
eCommerce refers to buying and selling of goods through an electronic medium. According to Insider Intelligence, the eCommerce industry is expected to reach $1.06 trillion in 2022. These numbers indicate that eCommerce is on the rise, showing no signs of slowing down.
There are 4 different types of eCommerce models. If you start your eCommerce business today, surely you will fall under any of these categories:
B2C Marketing – B2C marketing refers to business-to-consumers marketing in which a business directly sells its products to customers.
B2B Marketing – B2B marketing refers to business-to-business marketing in which business sells their products to a company or an organization. Know that it is different from B2C marketing in many ways.
C2C Marketing – C2C marketing refers to customer-to-customer marketing in which a customer buys a product from another customer via a third-party platform.
C2B Marketing – C2B marketing refers to customer-to-business marketing in which a customer sells products to an organization.
Recent events helped the online shopping trend to grow, with e-commerce accounting for 30% of all UK retail sales in 2020.
What Is Social Commerce?
Adding new and convenient ways for customers to enhance their shopping experience can do wonders for any business. And this is what social commerce is all about. Social commerce is the new form of online shopping and selling, which is done through social media platforms, such as Facebook, Instagram, Pinterest, etc.
According to Silverdisk, social commerce was first used by Yahoo in 2005. It sold collaborative shopping tools, such as user ratings, shared pick lists, product information, etc. Social commerce offers a safe and fast shopping experience to the customers.
As per the data by Hubspot, the social commerce users grew to 80.3 million in 2020. And this number is expected to reach 96.1 million in 2022. Keeping these stats in mind, it's an opportunity for online business owners to embrace social commerce in their online marketing strategy to boost conversions and generate more revenue.
With that said, let's discuss some of the most popular social commerce platforms for marketing:
Facebook
There's no denying that Facebook is the pioneer of the social media industry. With 2.85 million users worldwide, it is one of the best platforms to market products and services. It allows merchants to advertise and sell directly through the platform.
It's easy to add payment options, integrate social options, and offer a streamlined customer experience, making this platform 'Perfect' for social advertising. Shoppers visiting your online store can complete a purchase without leaving the Facebook app.
Instagram
Instagram is widely popular among millennials. So, if you are selling something that attracts them, then Instagram is your go-to advertising platform. It has an "in-app" shopping feature that handles the transactions within the app.
Also, you can showcase your products through video content on the platform. After all, millennials prefer video content over plain text. You can add tappable product tags to a post or dynamic shopping stickers to a Story. By engaging with this content, users will be redirected to in-app product pages to complete a purchase directly on Instagram.
Pinterest
Pinterest is one of the best social media platforms for product discovery. However, it is the most overlooked platform by business owners regarding advertising and marketing. Know that Pinterest can do wonders for your online business and help you stand out from the rest.
You can set up your Pins to share product information, including pricing and availability, then redirect shoppers to an external page to complete a purchase.
Social Commerce Vs. eCommerce: Which Is Best For Your Business?
Indeed, both social commerce and eCommerce are powerful marketing platforms for online retailers. But which one to use for your business is still questionable.
To make it easier, let's compare them with 3 major differences:
Loyalty and promotions – Social commerce can give business owners deep insight into loyal customers, assigning special discounts and offers. Whereas eCommerce depends on social media platforms to create brand loyalty.
Customer experience – Both can offer business owners deep insight into customer engagement and receive positive feedback.
Customer interaction – eCommerce sites use personalized messaging, whereas social commerce gives better interactivity while purchasing, comparing, and making payments.
The marketing strategy you choose depends on your business needs and requirements. But remember that embracing a long-term marketing strategy is the key to success.
Conclusion
To sum it up, it is wise to experiment with both platforms and explore the benefits of each. After all, you aim to sustain your business and outrank your competitors.