Six Things that Customers Might Hate About Your Website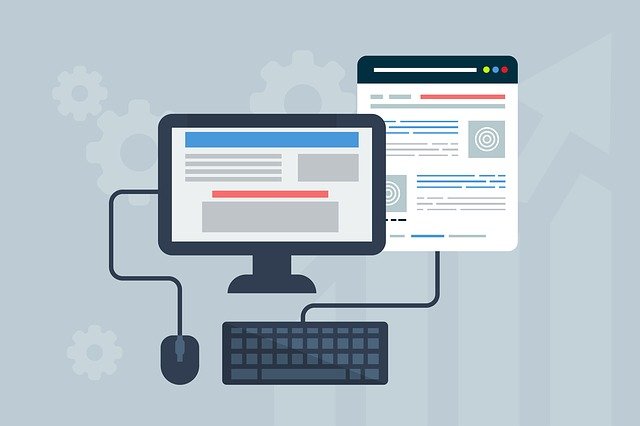 Six Things that Customers Might Hate About Your Website
There can be a number of signs that customers don't like using your website. Whether you're getting bad online reviews, disappointing responses to surveys, or have noticed sales dropping, these are all signs that your website may offer a poor user experience.
It can be a frustrating experience for you, especially if you're not sure what's causing this negative feedback. This is something that almost every business has gone through at one point or another. However, all you need to do is figure out where the issues rae coming from and make the necessary adjustments.
In many cases, this is something simple and easy to fix. However, if you're not sure how to do the required fixes, then you're better of hiring a b2b web design agency, or any web development professional.
But before you take any action, it would be prudent to know some of the things online users hate about some websites. Read on to learn more and avoid such mistakes in the future.
1. It's not optimized for their device
When you visit a website, you want to be able to read it and use all of its features, no matter what device you're using. A website that's not optimized for tablets or mobiles, means people using these devices will experience a slow loading rate and miss out on important content, which could be one of the reasons why your website has a high bounce rate. With many people ditching laptops and desktops in favor of smartphones and tablets, your business simply can't afford to neglect mobile customers in 2020.
2. It's badly designed or looks unprofessional
A website is your digital storefront. It's often the first thing people see related to your business, so it has to look professional and enticing. If you owned a brick and mortar store, you wouldn't have peeling paint or ugly displays in the window, so don't cheap out when it comes to web design. It's worth considering using the ALT Agency, a web design company Birmingham based, who can help you leave a good impression.
3. You use generic stock photos
Nothing says 'I put this website together in an afternoon' like using the same generic stock photos as any other site. Whether it's men in suits shaking hands or a lady doing yoga, certain stock photos are used across hundreds of sites, making it likely your customers have seen them before. Without proper photos, people may even think your site is a scam, as it's often a sign that a business is less than reputable. Perhaps the biggest disadvantage of using generic photos is that the users might think that you have poor research skills. So, regardless of how much effort you put in writing your content, your audience may still go 'oh, I've already read this before,' whenever they come across a set of generic stock photos that they've likely seen before.
4. They're annoyed by pop-ups and other intrusions
It's amazing that even in 2020, pop-ups continue to plague the internet. Most browsers now have pop-up blockers, and adblocking software has about 200 million users, so it's clear that people really do hate advertising online. The problem is many sites now have their own way to circumvent these blockers. If you are trying to read content on a site, it will often be blocked by a box asking for your email address, or worse, some video will start loudly playing on the top of the page.
Let people do what they want to do when they visit your page, otherwise, they'll just go to a competitor. Of course, integrating your content and email marketing is a good move for your business. However, overdoing it will only send away the very customers that you're trying to attract.
5. There's no easy way to contact you
Sometimes, your FAQ doesn't have the answer to every question your customers want to ask, and nobody wants to fill in an online form that doesn't seem to go anywhere. If you don't have contact details on your website, preferably somewhere easy to find, then people may assume your site isn't legit, or they may just send you angry messages on your contact form out of frustration.
Make sure there's a phone number and an email address clearly listed. The best tried-and-tested technique is to place your contact details just at the end of every blog, at the bottom of all website pages, or somewhere on the side. Whichever option you choose, just make sure that it'll be visible to the user.
6. Nobody can tell what you actually do
In a bid to sound impressive, some businesses use buzzwords and jargon relevant to their industry which just doesn't read well for the average person. It's quite common to land on a website and find lots of buzzwords about solutions and innovations, and not one word about what type of business they are or where they are based. Keep copy short, simple and accessible.