Simple Tips to Promote Mental Health in The Workplace
Promote Mental Health in The Workplace
Work is such an important aspect of so many people's lives – it takes up most of the time that we are awake and energy, and it's often the main focus of our creative efforts. That's why it's essential that the work we do is good for our wellbeing and mental health.
Talking about mental health, according to Mind.org, around 1 in 6 employees in a company are struggling with their mental health at work. Out of the people who have reported such struggles, 89% said that it affected their working lives. The sad news is that even though so many people struggle with mental health issues at work, less than half of them have told their boss about it.
It has become a well-established fact that good management and employee wellbeing can result in higher productivity rates and more satisfied employees. In today's post, we will be taking a look at the simplest ways you can help your staff with mental health issues. We will show you actionable ways to build a culture of connection, improve team communication, prioritize a good work/life balance, support employees, and lead mental health improvement initiatives at work.

1. Learn About Mental Health Issues In The Workplace
The best way to start addressing mental health issues at work is to start learning about what causes them. It is your responsibility to train both yourself and your staff on mental health and stress management basics. Since mental health issues such as anxiety and depression are so common, everyone should know how to spot their early warning signs and help manage stress.
Source: Unsplash
Main causes of mental health issues in the workplace

The most common causes of mental health issues at work include:
Increased workload – when employees have to do more work than they can handle;
No support from managers – when employees feel that they can't talk to their managers about the issues they are facing;
Company changes – when employees feel uncertain and stressed out due to changes happening in the company;
No control over work – when employees feel powerless because they have little to no control over their work.
How to spot early warning signs
The more we know about early warning signs of mental health issues in the workplace, the better we can support employees. Warning signs of depression and anxiety, the two common conditions in the workplace, include:
Depression
Feeling sad
Loss of self-confidence and self-esteem
Social withdrawal from colleagues
Having difficulty concentrating and making decisions
Fatigue
Slowed movements and speech
Anxiety
Excessive worry
Feeling nervous, irritable, or on edge
Sense of impending danger or panic
Breathing rapidly, sweating or trembling
Feeling weak or tired
Having difficulty concentrating
2. Build A Culture Of Connection
To build a culture of connection in your company, you need to check in with each one of your employees regularly. A simple "How are you?" is a great start, but make sure you also ask specific questions about what type of support the employees would like to get.
You need to listen to what your employees tell you and encourage them to ask questions and share their concerns. However, make sure not to be overbearing as it could signal a desire to micromanage the employees or lack of trust in them.
Source: Unsplash
Even though some employees will share what they are struggling with, you will not always know what to say or do – and that's okay. What is important is that you hear how your teammates are actually doing and be compassionate. Some employees might not feel too comfortable sharing their issues with you, but even knowing that they have that option could make a massive difference.
Also, it can be a great idea to provide your employees with resources such as books, courses, and other useful material that could help them in dealing with their issues. Make sure that the employees have access to those resources and that you are there to help them out with anything they might need.
3. Good Team Communication
Clear and consistent communication is critical in all aspects of business, whether employees are working remotely or in the office. It's best if you clearly and compassionately communicate with your employees about all aspects of mental health. If your employees have any questions about mental health, they need to know that you are the first in line to turn to for answers.
You need to ensure that your direct reports have the support they need by offering a regular, open, and consistent line of communication. It would help if you also kept your team informed about any changes or updates in the company. Clarify any modified work hours and norms. Communicate expectations about workloads and priorities.
Leading a team that values open communication built on a need-to-know basis leads to more vibrant employees that have a deep understanding of the company's vision, goals, and the things they need to do to accomplish those goals. By practicing open and transparent communication in your team, you give everyone equal participation in the success of your team and the overall business. You also improve your chances of avoiding chaos and instability that usually happens due to having the wrong information or no information at all.
You need to encourage open sharing of information, open communication, and accountability at all levels. Start by sharing information on the company's outlook, strategies, and direction. If possible, implement open-book management policies. An open-book approach creates a culture in which employees start to see the business in the same way as managers, executives, and owners see it.
Webinar platforms are great for virtual face-to-face meetings, but Email, Slack, and other similar messaging tools are excellent for open communication with your employees. Synchronous communication is essential if you want to be transparent and open with your employees. A business phone system such as Talkdesk offers companies collaboration tools for seamless communication between departments, teams, and employees. However, when it comes to small businesses, the right decision is to research Talkdesk alternatives before making a choice. For example, one of such tools, RingBlaze, is more affordable, but at the same time, it can ensure that everyone has the same information, no matter if the team is in one place or if you are spread out across the globe. With RingBlaze, you can stay connected and engaged with your employees by managing calls flawlessly as a team.
4. Prioritize Wellbeing And Good Work/Life Balance
To be effective at providing mental health support for your employees, it needs to be infused in the way your company operates. All of us deal with stress and when stress levels reach their peak, it might be the right time to take a quick break and reset. Good work/life balance and wellbeing start with mental health getting the same support as physical health.
This means that your employees need to be entitled to mental health days, which are specifically geared toward preventing burnout and bringing stress relief. Point out all the benefits to your employees, make it possible for them to delegate their tasks to someone else, and do everything in your power to make it easy and comfortable for employees to take mental health days.
Holiday time is a great opportunity to take your team's minds off business, forecast what they might feel and relieve stress giving your employees more time to spend with their families. Don't let the holiday season go by without telling your colleagues, employees, clients how much they mean to your company. Be grateful to your colleagues and clients for what they have brought into your business's development. If you're stuck trying to figure out what to say, check holiday greetings for business to know what you should follow up with finding the right words.
Source: Unsplash
Also, insist that employees take regular vacations so that they are able to unplug from the office and work. Encourage everyone to develop a rich life outside of the office. People who have hobbies, take time to care for themselves, and spend time with loved ones make for happier and more productive employees.
It would be best if you also had actionable policies and strategies to ensure your people are getting the mental health support they actually need. Create clear communication channels, encourage two-way dialogue, provide access to resources and information, and make mental health a part of your onboarding and training. If you want to prioritize wellbeing, you need to work mental health support into your company's structure.

5. Make It Easier For Everyone
Helping one employee with mental health issues can be very different from assisting another one dealing with a similar problem. That is why mental health support for your employees needs to be individualized.
Source: Unsplash
To do this, start by asking employees what they think of the support you currently provide and how you can help them reach their goals. Here are a few adjustments you can make to offer support as a manager:
Provide employees with opportunities for online training and development
Introduce a mentoring or an informal buddy support system
Increase supervision to manage workloads and hours better
Recognize positive achievement by employees
Improve the way you provide feedback
Create mental health support groups
Debrief employees after challenging projects and tasks
Change job duties, help support people to work with other departments, or transition people to entirely new roles
Introduce phased return-to-work policies
If possible, make adjustments to the workspace by providing time-out and quiet rooms 
6. Lead By Example
All of the tips laid out so far are worthless if you don't take action and practice what you preach. The actions of general managers have a considerable impact on the behavior of employees. In the end, it doesn't matter how many policies you promote if you are not acting on them yourself. One of the best ways to ensure that your employees know how much you value their mental health and wellbeing is to lead by example.
Some of the actionable ways to lead by example include:
Take full lunch breaks without distractions and don't eat at your desk
Only work sensible hours and don't take work home. This will encourage employees to do the same.
Switch off at the end of the workday – don't reply to emails after work, late at night, over the weekend, or when you are on vacation. Answering emails or ringing up your employees after work or in the evening puts pressure on everyone and creates a bad team atmosphere.
If you take mental health sick days, let your employees know that you are doing this to normalize looking after yourself.
Conclusion and closing thoughts
As a manager, being aware of mental health at work is not enough. You need to take action and support your employees with any issues they may have.
Although awareness about mental health is slowly rising, the stigma remains. That's why you have to create a work environment that is supportive and as stress-free as possible.
Once you do that, you'll not only have a more pleasant place to work – you'll have more productive employees.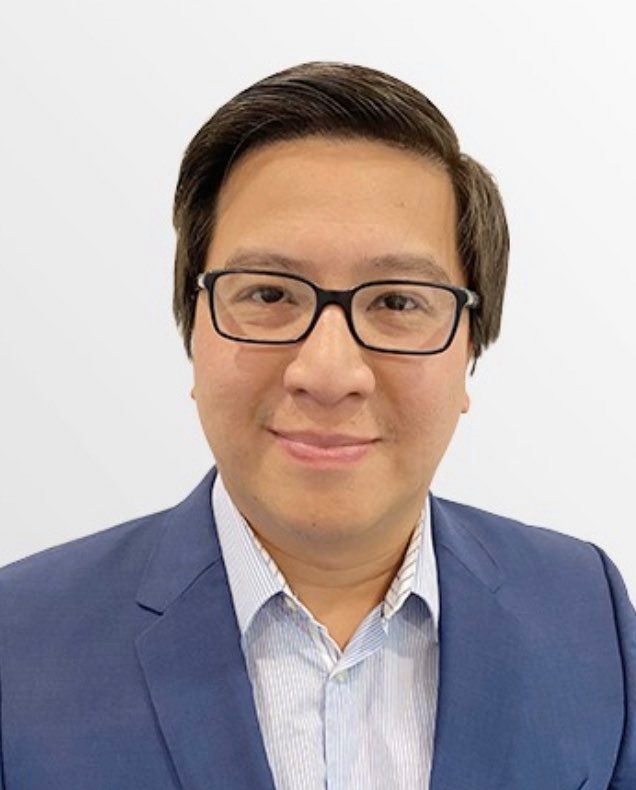 About the author:
Dennis Vu is the CEO and Co-founder of Ringblaze, a virtual business phone system company that helps teams to better serve their customers anywhere.