SEO Guide for Ecommerce: Five Tips to Optimizing Your Online Store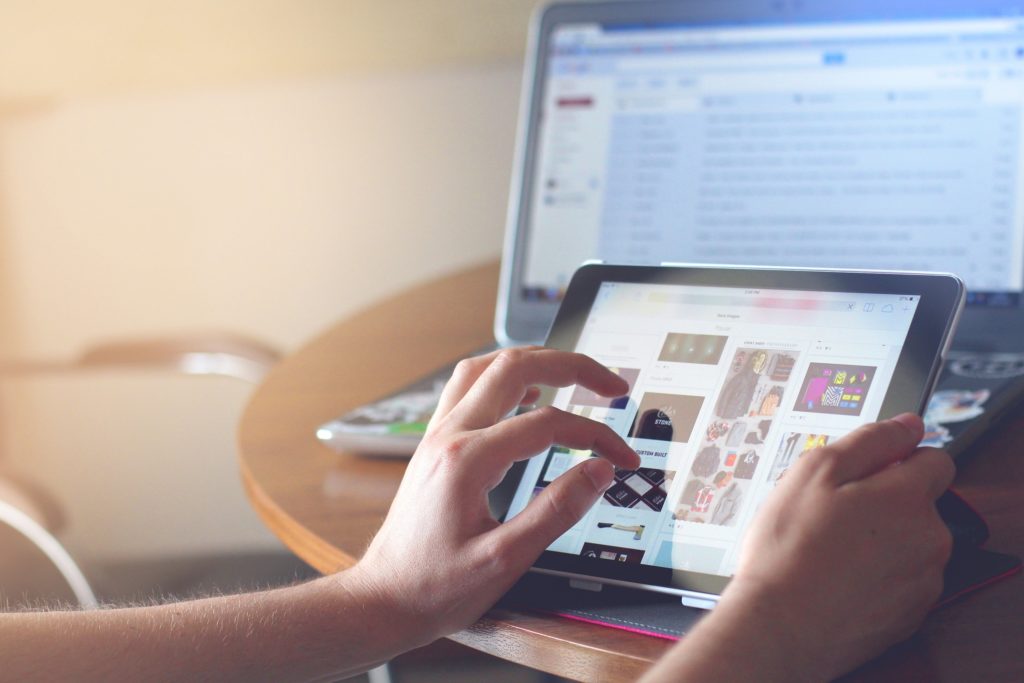 SEO, at the moment, is still among the most effective marketing channels for an eCommerce site, with the highest ROI compared to other marketing campaigns. However, the adoption of SEO in eCommerce websites is still relatively low when compared to other types of websites.
More often, eCommerce owners rely on paid ads and social media campaigns, which are typically more expensive than SEO. More often than not, this is because they don't know where to start with implementing eCommerce SEO.
With that being said, here are our top five tips to optimizing your online store to help kick start your eCommerce SEO right away.
Let us begin
Gain Insights from Amazon for Keyword Research
It's no secret that people have used Amazon as a search engine for products, and in fact, 54% of product searches now take place at Amazon, not Google.
Amazon is literally a gold mine for high-value keywords since potential buyers literally search on Amazon with high purchase intent.
So, how can we do this? There are various Amazon keyword tools available today, including Ahref's free tool here that you can leverage.
However, you can also use Amazon's built-in autofill suggestion for this purpose. For example, if you are an eCommerce selling smart LEDs, then you can type "smart LED" in Amazon's search bar and check the suggestions provided by Amazon search; these are all valuable keyword ideas.
Repeat this for all your target keywords, and list the suggested keywords in a spreadsheet for use later.
You can then run these keywords in tools like SEMRush or Ahrefs to analyze their search volume, keyword difficulty, and even search intent to narrow down your list.
Of course, you shouldn't abandon the traditional approach to keyword research, but utilizing Amazon search can be a great way to get more keywords with high buying intent for your eCommerce SEO.
Optimizing the technical SEO aspect of your eCommerce site
SEO isn't only about optimizing your content and product pages for your target keywords, but the technical aspect of SEO is just as important.
On the other hand, making sure your eCommerce site is properly optimized can also help in boosting conversions, so by optimizing the technical aspect of your site, you are catching two birds with one stone here.
The first step in performing technical optimization is to perform an eCommerce SEO audit, and while an SEO audit can be a pretty deep subject to discuss, here are some key areas to focus on:
Make sure your site is indexed properly. You can use tools like Screaming Frog for this purpose, and check for things like broken links, missing metadata/alt text, and duplicate/thin content.
Check for the canonicity of your pages
Check your website speed with Google's PageSpeed Insights 
Make sure your site is mobile friendly/mobile responsive
Check your home page's optimization for: 

Attractive and optimized title
Meta description, include your target keywords naturally
Subheaders optimization
Alt text on images
Technical SEO audit for your eCommerce site can help you gain better insights into your site's current SEO standing, and thus you'll get a clearer picture in planning the things that need to be done in your technical SEO optimizations.
Optimize Your Product Pages
Product pages are obviously the heart of an eCommerce site, and you should definitely optimize them not only for your site's SEO performance but also to encourage more purchase conversions.
Here are some key areas to focus on when optimizing your product pages:
Above anything else, make sure your product description is optimized, engaging, and attractive to encourage conversions. Make sure your product's images are high-quality and attractive and focus on communicating your product's benefits rather than just simply listing features.
Optimize your title tags, include target keywords naturally
Similarly, optimize your Meta description. Make sure it's unique and attractive, and use your target keywords accordingly
Use descriptive headers so visitors can quickly recognize the product
Optimize your images with alt attributes
Link to internal pages to maintain a good internal linking structure
Also, when optimizing your product pages, aim for consistency above anything else; from your content to design to brand colors, and so on.
Make Sure Your Content Is Unique and Optimized
Content is king, and even though the focus on your eCommerce site should be your product pages, you should also regularly publish high-quality and relevant content to attract more visitors via inbound marketing.
Make sure your content is high-quality and relevant in meeting the visitor's search intent by focusing on the right keywords (see tip #1), also make sure your content is totally unique.
You can use tools like CopyScape to check if your website content has been copied. There's always the possibility of your content reposted (without your consent) on other websites, which can hurt your SEO performance. In such cases, consider contacting the site to remove the content (at least, ask them to link to your original content), and make sure to use canonical tags to prevent such issues.
Optimize Your Site for Brand Keywords
Search for your brand name on Google.
Unless you are a brand new eCommerce store, then you should be first on the SERP. If not, this is most likely a symptom of more serious issues like competitors targeting your brand keyword or even Google penalty.
Do the same for other branded keywords (variations of your brand name, etc. ), and if you are not first on these SERPs, you should:
Build some backlinks to your home page from relevant sites/brands
Build some citations on business directories relevant to your location/industry
Make sure your site has active accounts on major social networks
Claim your Google My Business listing (even if you are not serving a local area)
Conclusion
SEO is indeed a long-term game, and it can take months before you'll see a significant increase in organic traffic coming to your eCommerce site. However, it will be worth it in the end since SEO strategy will also produce long-term, sustainable results: you'll get a sustainable source of traffic that can last years if not even decades.
The five tips we've shared above can help you in optimizing your online store right away and start climbing the Google SERP.