Re-engage Your Customers Through These Email Marketing Strategies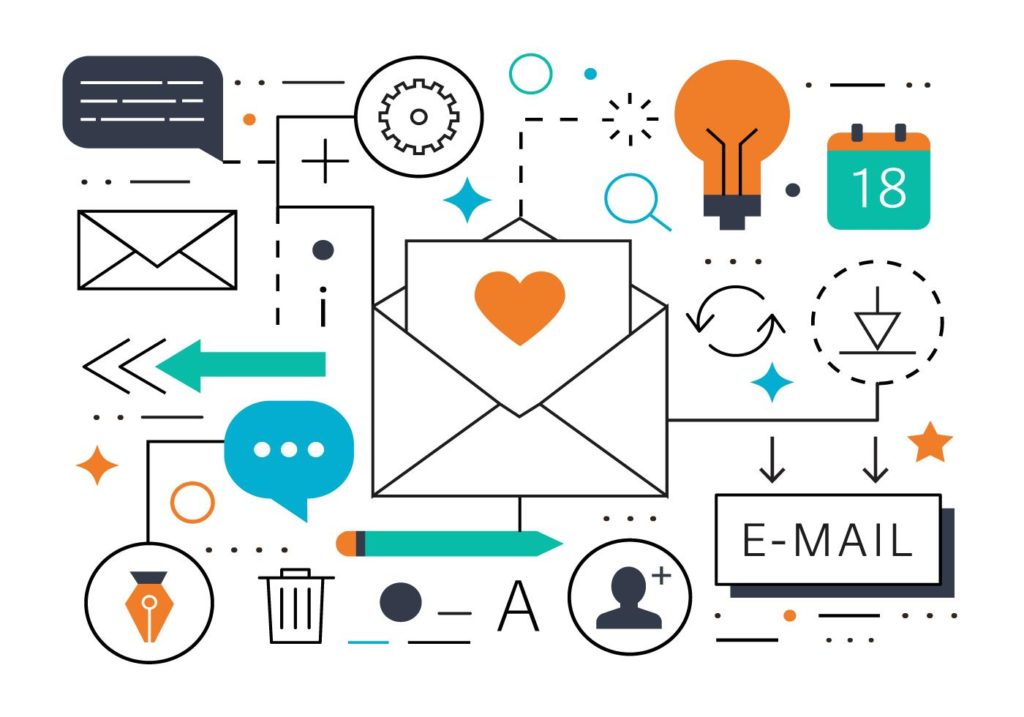 Customer disengagement can be the result of a multitude of reasons. Failing to see advertisements, no longer having interest in a product, and negative experiences are all things that can cause your consumer audience to deplete. Before it's too late, you need to work on re-engaging your remaining subscribers to reduce the chances of business failure. Through these email marketing strategies, you can re-engage customers.
Identifying Issues
The first step in resolving any business related issue is identifying why lack of sales and clients is occurring. Once you know what the issues are, solving them will be much easier. There are a few ways you can identify these issues.
Reviews give customers the opportunity to share the upsides and downsides of a business's work and products. Though some reviews may not accurately depict a business, they can reveal problem areas that can be corrected through small changes.
If your business made any terrible decisions, or has suffered after a certain point of time, this should be visible in their analytics. Looking at your analytics can identify what product releases, rebranding, and other decisions caused disengagement.
Feedback Via Social Media
Reviews on social media can give your business insight on why disengagement is taking place. This is why responding to customers on social media is an asset to your brand.
"Now that you know how you can identify issues, you can use email marketing strategies wisely. You'll be aware of what choices cause poor audience reception, so you will avoid remaking past mistakes," claims Diana Jenkins, email writer at UKWritings and BoomEssays.
Personal Messages
Consumers enjoy feeling understood and heard. Companies who use emotional connection to persuade their audience and customer base achieve higher loyalty rates. When sending out emails to reintroduce your business to subscribers, use personal messaging to reconnect with those individuals. Become personal about missing your customers, and announce your appreciation for their support. Personal messages can also be utilized during customer birthdays, holidays, and for time periods marking the length of their subscription. During these occasions, you can give special offers to these customers, making them feel cared about.
Introduce Content Preferences
A newer function trending in email marketing is content preference options. Not every customer is going to want to receive daily emails for all of your content. This is what leads countless customers to unsubscribe from a wide range of brands. By offering content preference customization, subscribers can alter the frequency and type of emails they receive from your business. The control over content a customer receives will enhance their satisfaction and reception of your brand.
Incentives, Deals & Offers
The most cutthroat email marketing strategy is enticing your customer to return. Incentives, deals, and other offers can be used to entice customers to support your business yet again. Provide sales information, opportunity for free products/trials, and inform subscribers of new deals. Reintroducing the benefits associated with supporting your brand can easily intrigue customers to engage with your brand after a period of silence. "The majority of consumers aren't going to be upset about getting an unbeatable deal offered to them. Incentives typically lead to positive responses, making it a simple way to attract old and new customers," concludes Alexis Blake, journalist at Oxessays and Academized.
Inform Them of New Additions
Refreshing content, new products, and other new additions excite customers. If you rarely update your business, people will get bored of the same things. Rebranding in a reasonable amount can re-engage your audience. Maintain parts of your business that have always been well received, but update areas and features that could use some improvement. While making changes to your brand, it's a smart idea to send emails asking about how your subscribers feel about them. This can help you rebrand without completely ruining the image of your brand. Keeping your email content new and relevant is essential when having the attention of your business last overtime.
These email marketing strategies are concrete ways you can re-engage disinterested customers. Making the effort to reconnect with your audience will pay off, and help you fix similar instances in the future. Regulating the success of your business is what will lead to the overall longevity of your brand.
Writer Madline Miller works at both Paper Fellows and Essay Writing Services. Madeline writes about email marketing and blogs at Thesis Writing.