Quality Link Building Tips for Local SEO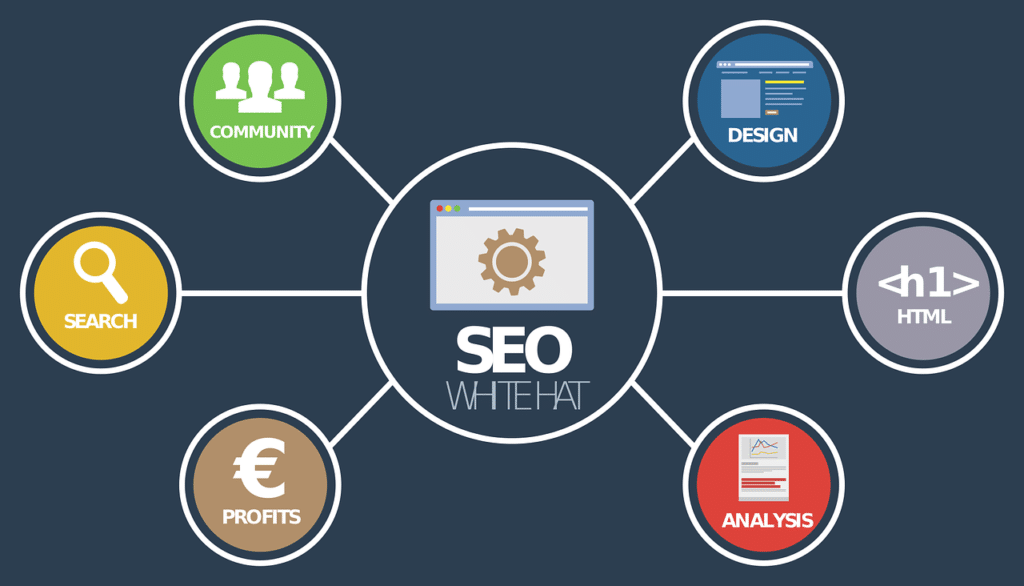 Backlinks have always been a crucial element in the success (or failure) of experts that provide local search engine optimization services.
Links are like votes that point to your website, signaling to the search engines that your web page might be highly relevant and maybe deserving of higher placement in the search results.
As much as SEO professionals want to build more and more links for their clients' websites, having a high volume of backlinks doesn't necessarily equate to long-term success in local SEO.
Nowadays, it's not just quantity, but quality is also a highly important factor when building local SEO links. Building links that come from shady websites and articles or blog posts that are contextually irrelevant to your site can do more harm than good for your site's overall health and search placement.
Keep in mind that balance is key when building for local SEO. Not only do you want to stress the quality of your inbound links, but you also want to pay attention to the diversity of your links as well.
Below, we outline the type of links that you should strive to build during your local SEO link-building strategy and what each of them means.
Local SEO Link Building: The Diverse Types of Links
When building backlinks for local SEO, there are several different types of anchor text links that you should be building to keep a highly diverse link profile as natural as possible.
With that said, link builders need to know what they should be linking to and the different types of links they should be using in their local SEO link-building strategy.
Branded Anchor-Text Links
This should be pretty self-explanatory. Branded links are text-based links of your business name that point to your website. For example, "Delight Search Marketing".
If it's the name of your business, it's only natural that people (and link builders) will be linking to your website using the name of your business.
It's natural and valuable and should be at the top of your anchor text list linking back to your site.
Generic Anchor-Text Links
To remain diligent about the diversity of your links, you should also include generic anchor-text links in your local SEO link building strategy that do not feature a brand name or keyword, but rather a generic term such as "View my blog", "Click here for more information", "Read more" etc.,
Not only do they create diversity, but they also can act as a call to action for users to get them to follow your links back to your website.
Your Website URL as the Anchor-Text
This one is self-explanatory, as well. URL links are backlinks that you should create that utilize your company's website domain as your anchor-text.
For example, www.yourcompanyname.com.
Keyword Optimized Anchor-Text Links
In the old days of link building, SEOs obsessed with building links with the anchor text of the keyword phrases they wanted to rank No. 1 on. For example, if your company wanted to rank No. 1 for "Local SEO Marketing Company," you would build as many links as you could using that anchor text back to your website.
That led to SEOs using automated link-building programs that essentially spammed the web with worthless content that had the sole purpose of building optimized anchor text links. Thankfully, Google caught onto this madness and updated its algorithm to penalize websites that used these methods.
The bottom line with optimized anchor text is that yes, you should use it, but use it in moderation. Don't get crazy, or you'll find yourself with the rest of the penalized websites – and that KILLS your ROI.
Hybrid/Variable Anchor-Text Links
Hybrid type anchor-text links are similar to your keyword-optimized links, except that they are the derived variants of your main target keywords and phrases.
For example, if you're targeting the keyword phrase "Florida Web Design," you might consider hybrid versions of that anchor text such as:
Website Design in Florida
Web Design Companies in Florida
Web Designers in northeast Florida
Image-Based Links
Image links are backlinks to your website from image sources. You are literally linking an image to your website. The trick here is while you're linking that image, you can get some keyword relevancy with the image link by adding a nice alt text tag to the image that utilizes your targeted keyword phrase.
Bottom Line
When you're building links for local SEO, you must remember to keep your link profile balanced and diverse. It leads to higher trust with the search engines. It allows you to build a more sustainable link profile with quality, relevant backlinks that are built to last.