Promoting A CBD Business: 7 Tricky Problems To Avoid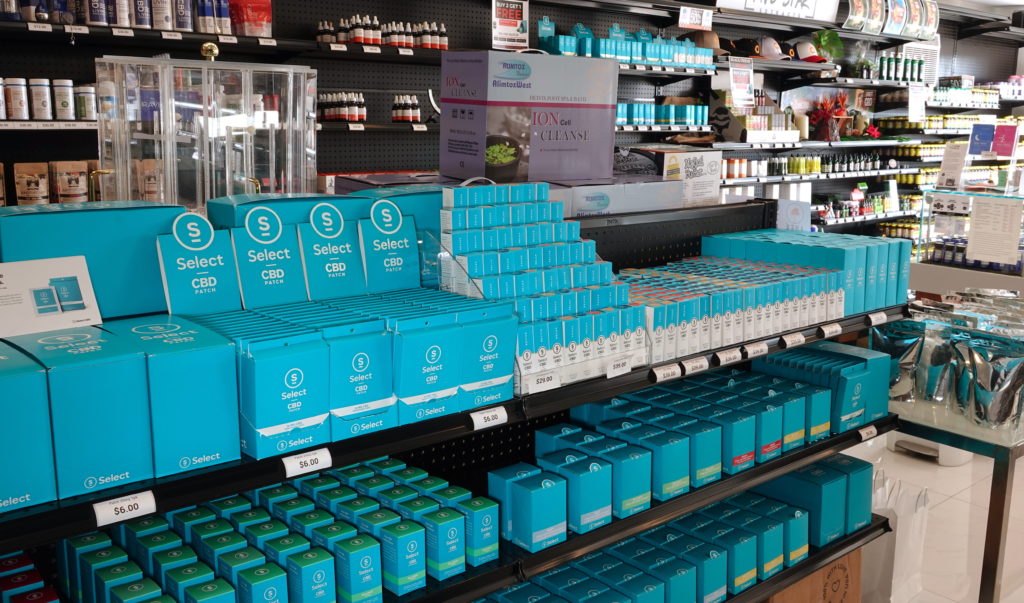 The cannabis industry is expected to continue growing, as more countries are legalizing its use either for medical or recreational purposes. If you've got an entrepreneurial mindset, then the cannabis industry is a perfect investment opportunity. But like with any business, you should expect to face some setbacks, more so when it comes to marketing. This makes marketing CBD very stressful and challenging because, unlike typical products, there are many legal frustrations and roadblocks along the way.
Therefore, you'll need to identify potential marketing issues when starting your CBD business to stand a chance at succeeding in the complex cannabis industry it's important for merchants who sells a variety of CBD products. Without further ado, let's jump straight ahead and identify these potential issues:
Never Make Medical Claims You Can't Support
Research on the potential health benefits of CBD is still in its infancy. Therefore, you shouldn't jump the gun and advertise to your potential customers the purported medical benefits of CBD, such as treating diseases like insomnia, cancer, chronic pain, or arthritis. Doing this increases the chances of getting banned by regulatory bodies such as the FDA and FTC for misleading your target audience or for making unauthorized medical claims.
In addition, it'll ruin your brand's public image, which is crucial for success, especially in the cannabis industry that is still full of stigma. Instead, you should always be accurate, honest, and informative by always making claims backed up with verified statistics, scientific research, or testimonials. This is one reason you should consider working with a professional from the CannAffiliate affiliate network to protect your brand's image.
Falling Behind Continually Changing Regulations
The regulations governing the cannabis industry are constantly changing and evolving. Therefore, you should always be up-to-date with the latest regulation developments, especially when it comes to social media. Ignoring a new regulation knowingly or mistakenly has serious marketing and business consequences, such as being banned on online platforms and getting penalized by regulatory bodies.
You can avoid these unwanted issues by always taking your time to exhaustively research with the help of an expert, like the ShareASale network, to know whether there are new regulations you must follow before promoting your CBD business.
Being up-to-date with the newest regulations can be challenging, but you can follow the lead of industry leaders such as Google and Facebook. These platforms must always observe the federal law. One regulation set by the federal government is that cannabis products must not run paid ad campaigns on social media platforms or Google. You may still run ads, but this requires extreme caution and is therefore risky, tedious, and costly. The slightest issue can result in your accounts being brought down, so it's best not to do this altogether.
Advertising Marijuana-Derived CBD
While marijuana is now legal in most states, this psychoactive cannabis at the federal level is still illegal. This means that cannabis or marijuana-derived CBD is illegal, so you must never advertise it as this will be perceived as a violation of the law.
Instead, your adverts should be centered around the federal legal hemp-derived CBD, which doesn't contain any tetrahydrocannabinol (THC). Hemp-derived CBD is also allowed in paid Google ads as well. If you do sell marijuana-based CBD, then you must employ more subtle ways to promote your product.
Ignoring The Importance Of Branding
Businesses that operated in the cannabis industry were viewed as black market dealers in the past. Therefore, these companies didn't need to worry about having exciting slogans, logos or maintaining a public image. But after the legalization of hemp-derived CBD, all this has changed, and these are key aspects that, if ignored, will lead to your company's downfall.
Knowing this, you should prioritize investing in a professional brand image for your company. This way, your target audience will view you as a legitimate business rather than a shady dealer. As a result, this changes their sentiment about your company. Prospects will now see you as a professional, welcoming, and trustworthy entity.
Never Use Childish And Informal Tone
While branding is no doubt essential for the success of your CBD business, you shouldn't use cartoon-styled logos, mascots, or packaging, even if you're targeting a younger audience. It's best not to do this as this will be viewed as promoting your CBD business to minors.
This has a detrimental impact on your company's public image as it starts to raise concerns. Therefore, you should avoid such concerns by not using cartoons altogether and gear your marketing efforts towards a more mature audience.
You Shouldn't Allow Product Quality To Fall
The success of your CBD business depends on the quality of your products. This is essential regardless of how effective your different marketing strategies might be. After all, your customer's objective is always to get the best possible quality.
By guaranteeing this, you'll be sure of boosting your company's return on investment (ROI). Observing this is even more critical since most businesses are cutting corners regarding the quality of CBD products.
Therefore, you must always ensure that your CBD products are of exceptional quality and the THC levels are less than 0.3%.
Don't Neglect Loyal Customers
You shouldn't ignore the significance of having customer loyalty programs to show your existing clients that your company indeed values them. However, this is a mistake many CBD startups make, because many choose to focus their attention on trying to convert potential customers to existing clients. This move only leads to your current clients feeling unappreciated and may push them to switch to your competitors.
Therefore, you need to have an enticing loyalty program for your existing clients. This can be as simple as providing them with discounts or free shipping on subsequent orders. This will work wonders in making them more loyal to your brand and further improve brand awareness since they will more likely recommend you to friends and family. Consequently, this will get you more customers, thereby making it one of the cheapest marketing strategies to benefit from.
Takeaway
While the cannabis industry has immense potential, you shouldn't assume that everything is smooth sailing. Instead, you must do your due diligence and pinpoint the possible marketing issues that can affect the chances of your success.
This guide has done exactly that by identifying the tricky and expensive problems you should expect when marketing your CBD business. With these insights in your head, your CBD business will surely remain compliant and competitive.