Online Shopping Trends Entrepreneurs Should Know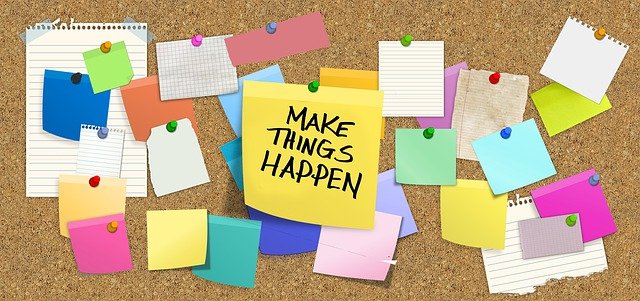 Over the last year, an increasing amount of consumers have relied on online retailers and digital commerce platforms to complete their holiday shopping. Previously, only a portion of shoppers relied on new technology to help them shop from home. However, the recent Coronavirus health crisis has sped up this adoption among customers of all ages.
To keep ahead of new online shopping trends, take the time to learn more about customer expectations and popular e-commerce features before making changes to your business's website.
Mobile Compatibility
As smartphones have gained popularity and better functionality, more shoppers use their devices to do personal shopping. Customers enjoy the ability to quickly browse a store's website from anywhere without using a personal computer. In 2019 alone, 72% of smartphone owners used their mobile devices to complete a digital transaction. As more consumers own smart devices, your business can expect to see more shoppers using theirs to visit your website. That's why it's crucial to offer mobile compatibility to ensure customers have a seamless purchasing experience.
Mobile commerce isn't the only trend that has gained momentum this year. Consumers are also using their smart devices to help maintain their personal finances more conveniently. Applications for managing money online, tracking purchases, and setting up savings plans allow shoppers to better control their holiday shopping habits without spending large amounts of time balancing a checkbook. Digital payment platforms have seen a recent spike in users, too. So, your business may need to accept a wider variety of payment methods to capitalize on this change.
Interactive Product Images
With the increase of online shopping, more retailers have recognized the importance of providing detailed information on their websites. One of the most popular ways to do this is by offering 360° videos and interactive photos that allow consumers to view the product at all angles. Augmented reality has also become a standard tool for e-commerce sites as this feature gives shoppers the ability to see the item in their home before purchasing. Since customers can't physically touch a product beforehand, any innovation that will allow them to test the item ahead of time can improve their shopping experience.
If your website doesn't have many images of your products, you should consider hiring a professional photographer to create high-quality visuals for your online store. While this can be a time-consuming effort and a costly process to implement, it is well worth the price. Customers expect to see multiple images of a single product, and by hiring a qualified photographer, you can better ensure that your website showcases your offerings in a flattering way. When shoppers have more information on your products in the form of photos, they'll be more likely to purchase from your business.
Personalization Features
Another trend that many retailers have embraced this year is personalization features on their e-commerce sites. These modifications could include product recommendations, customized content, or even specific discounts based on previous shopping habits. Not all of your customers are the same, and each one will want to interact with your website differently.
By providing personalization, your customers can have the shopping experience they desire while buying the products they need. When your website can make appropriate recommendations to your customers, they are 80% more likely to purchase additional items from your business. The abandonment rate will also decline as consumers will spend more time on your website and have fewer opportunities to become distracted. The most effective way to create a personalized website experience is with a third-party service platform. This choice is not only cost-effective but is more efficient than building the software yourself.
A growing number of consumers want the ability to shop online effectively. The holiday season and COVID-19 have only highlighted the ever-increasing demand for e-commerce. That means businesses of all sizes need to realize the importance of these changes and find new ways to offer customers the shopping experiences they desire.