Latest Architectures In Cybersecurity For Companies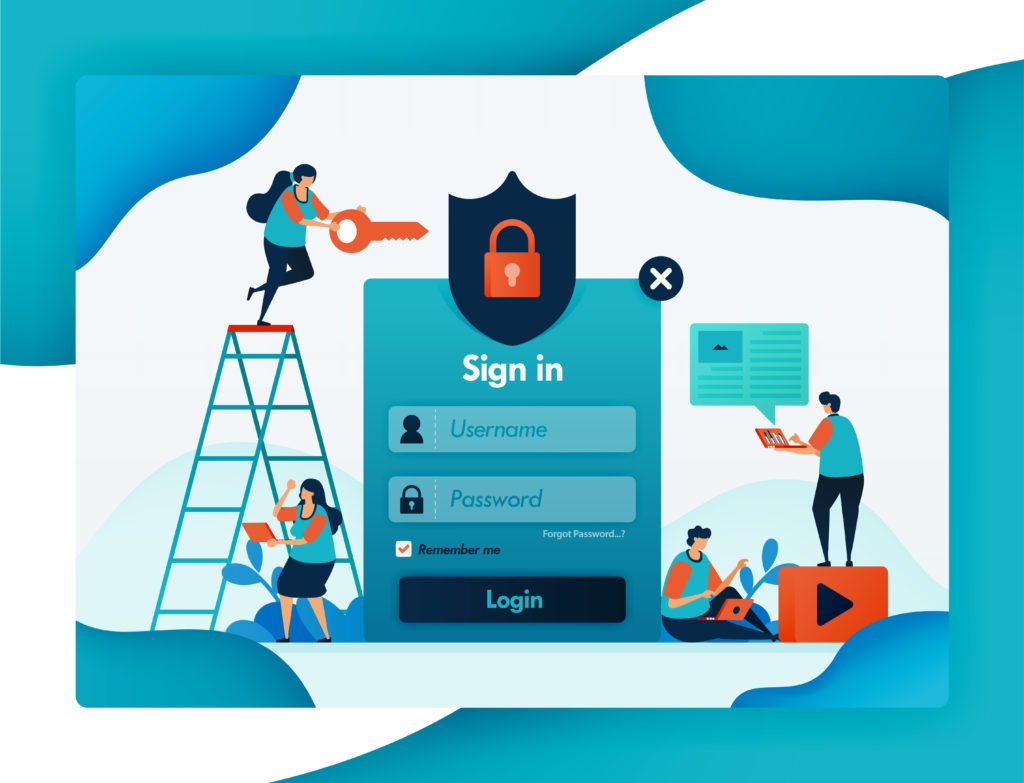 With the cybersecurity threats always improving, companies need to improve their cybersecurity precautions as well. ​​A business solution that reduces the cyber security risks that endanger a company is known as cyber security architecture. It relates to how people, processes, and technologies interact to prevent risks and vulnerabilities from impairing your organization's operations.
The latest architectures in cybersecurity help you prepare your company for the attacks that might ruin your organization's reputation. Here are some of the most popular ones.
Zero trust architecture
Zero Trust is a security architecture that mandates that before granting or maintaining access to applications and data, all users, whether inside or outside the organization's network, must first authenticate, authorize, and undergo ongoing security configuration and posture validation. The principle "never trust, always verify" is followed by a zero trust architecture. It specifically covers the contemporary issues facing today's businesses, such as protecting ransomware attacks, hybrid cloud infrastructures, and remote employees.
Benefits of zero trust for businesses
Enhanced monitoring and more visibility
Observing and evaluating everything on the network is necessary for a zero trust architecture. With this visibility, enterprises have total access over the whole network and any connected devices, including those that traditional endpoint management systems do not cover. With automatic detection and response built into the zero trust architecture, businesses can be sure they are accounting for all network activity while being quicker to identify problems.
Improved user experience
Simplifying the organization's security architecture is another benefit of implementing sophisticated security solutions. If done correctly, security personnel will be better able to react to reports of security occurrences and even take proactive steps to secure the organization's IT environment. This will help the users of your security architecture get more done in less time.
Secure remote workforce
The abrupt transition to the remote workforce is one of the main problems IT firms are currently facing. Identity is unquestionably the perimeter with Zero Trust in place and is linked to people, apps, and devices requesting access, strengthening security.
SASE
Secure Access Service Edge is known by the initials SASE. It serves as a framework at the cloud edge to give organizational services protection and performance simplicity. It is a proactive form of cloud-based technology since it gives consumers instant access to a company's network and aids in safeguarding the data services that are used by the network.
SASE affirms that its cloud-delivered services will provide essential networking and security capabilities. When implemented correctly, a SASE model gets rid of old systems and perimeter-based appliances. Users connect to the SASE cloud service to securely access and use online services, applications, and data with the consistent implementation of security rules rather than delivering the traffic to an appliance for security.
Benefits of SASE for companies
Cost-cutting
SASE enables you to cut down on the number of vendors, suppliers, and competitors, which will result in further cost reductions. Network monitoring is performed continuously, and there is improved responsiveness to threats. There are no numerous subscription expenses that need to be managed at once because everything is provided by a single source.
WAN Scalability
Within the WAN architecture, SASE allows hyper-scalability and flexibility. Instead of taking weeks, like with a typical WAN, IT can launch a site in a matter of minutes with SASE. Additionally, fewer physical hardware pieces mean fewer extra software licenses and reduced maintenance downtime. With this increased efficiency, IT may allocate personnel to jobs with a higher priority, such as network monitoring, and security.
Enhanced data protection
SASE offers flexibility in the security services that may be connected, allowing your firm to customize it to meet its needs. Threat protection, online filtering, sandboxing, data loss prevention, and other security service kinds are just a few of the ones you can incorporate. Data protection policies can assist restrict access to sensitive data, and content inspection integration in SASE systems can help give more visibility and better security.
Best cybersecurity architectures for remote work
The latest statistics all show that remote work is here to stay. Both employers and employees benefit from remote work and it's clear that there is a high percentage of workers who want to continue working remotely, with 97% of employees wanting to work remotely at least occasionally. In this case, it is essential to use the latest cybersecurity architectures to make remote work as safe as possible.
Both zero trust and SASE are architectures that help users get the most out of remote work. With zero trust, the right users and apps are used to access the appropriate resources. They are the only ones with authorization. By default, no user, device, or program is allowed to access any part of the network or anything on those portions unless they have all received authorization. This is an important security practice for remote work.
Also, unified protection across several environments can be provided by a secure access service edge (SASE) system. Without the need to buy additional business security appliances, cloud-based SASE systems can easily grow to meet demand. SASE may change to meet the demands of the remote workforce.
Conclusion
It is clear that cybersecurity doesn't have a one-size-fits-all strategy. If you want the best cybersecurity architecture for your company, you need to detect your company's needs, strengths, and weaknesses. However, keeping up with the latest cybersecurity architectures doesn't hurt. Following the latest developments in the cybersecurity scene can help you detect the current popular attack points and take precautions before your company gets hurt irrevocably.