Keywords and PPC – How Do They Work Together to Boost Sales?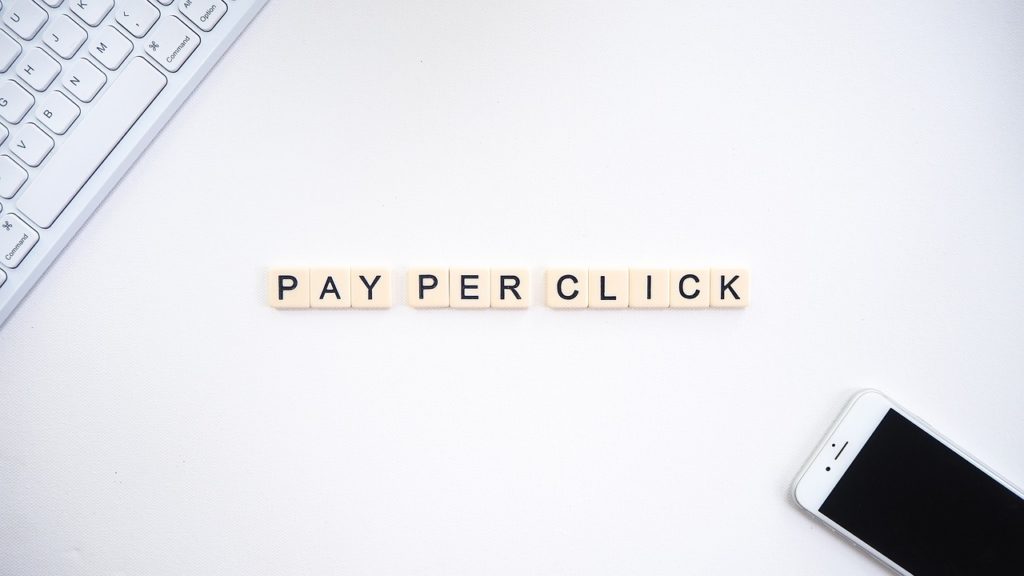 Can you use keywords and pay per click (PPC) to boost your online business? Yes! Using these two strategies can help improve your traffic and conversion.
Currently, many online businesses are looking for ways to attract more customers. But, how do you become unique and the best among your competitors? The easy way is to adopt the use of keywords and PPC.
A keyword is a search engine optimization strategy that helps websites rank on top pages of the SERPs. When you fuse it with pay per click campaigns, you will attract more traffic, thus boosting your sales.
Before informing you on how the two strategies work together, you will learn about the two's definitions.
Definition of Keyword and PPC
A keyword is a phrase or word that defines the content of your website. You use keywords on the content and metadata to enable it to be easily visible on search engines.
As for pay per click (PPC) is an online advertising tactic publisher get paid by advertisers when visitors on their sites click the advert link. Some of the standard PPC platforms include Google Ads, Twitter Ads, and Facebook Ads.
Suppose you are looking for a PPC expert. Contact AdWords on the Gold Coast. They boost your online business as they are the best Google AdWords management agency.
Ways Keywords and PPC Work Together to Boost Sales
In this section, we will cover how the two-work hand-in-hand to help you reap more revenue online.
Increase Search Engine Ranking
Content marketers are looking for many ways to improve site rankings on SERPs. But what you should learn today is using keywords and PPC. Using keywords in your content enables you to rank high but imagine fusing it with pay per click ads of the same keyword.
What can it do?
For sure, they will spur your site rankings in an imaginable way. Keyword and PPC will give your business an upper hand among your competitors online. Additionally, this strategy optimizes your site for search engines more efficiently.
You are assured that your brand will appear on top results, thus getting more visibility and earning from sales and the ads.
Get Metric Data About Your Website
Keyword and PPC work together to help you get more metric data about your site. You will get to know your clickthrough rate, bounce and exit rates, time on site, and conversion rate. Such data will allow you to know which pay per click ads and keywords are beneficial to your website.
Furthermore, with this metric data, you get to make the right business decisions to earn more revenue.
Discover Valuable Organic Keywords with PPC
Organic traffic is vital for your site, as it makes your brand trustworthy among customers. Let's take the example of Amazon. This is the leading e-commerce store across the globe. But due to the use of PPC campaigns and organic keywords, they now rank high on SERPs.
So, how did this come to happen?
The pay per click ads enables you to discover the right organic keywords that target specific search results. This is because PPC has instant results, unlike search engine optimization that will show you results.
PPC stands top of SEO as it shows you which keywords generate more organic traffic and those that don't drive traffic. With this information, you optimize your website with the right keywords that will boost your visibility and sales.
We advise content marketers always to use PPC data to pick valuable keywords rather than waiting for data from SEO. This saves on the time and money you invest in optimizing your site.
Increases Local Leads
Yes! You are looking to publicize your business globally. But do you think you should first by building a local presence for your business? This is the best way to reach more customers.
There are very many local searches daily. According to hubspot, 46% of their daily searches are local. This shows how much you might be missing if you don't invest in capturing local customers.
When you use PPC campaigns, those searching for local businesses will see your ad, and as per their choice, they can click or move to the Google My Business listing. When you have combined keywords and PPC ads, you rank among the top Google My Business listing.
This makes it simple for you to get more local leads spurring your revenue. The more local traffic you get, the higher the conversion rate and more brand awareness.
Prevents Negative Comments
Not all visitors who visit your website will leave a positive comment about your online business. But how do you avoid the negative comments from affecting your sales? What you should understand is that adverse reports about your site leading to low rankings on search engines.
But when it is visible, the comments won't affect your rankings. How do you become visible always? The use of PPC ads and valuable keywords is the right strategy. This allows your business to flourish as you will be ranking on the first pages of SERPs.
Strong Social Media Presence
Currently, social media use has increased, and businesses are taking advantage of that. But becoming visible to social media users requires you to use target keywords and PPC campaigns. This will enable more users to visit your website and, luckily, buy products or services.
To promote your content on various social media platforms, you need to use specific features. For example, in LinkedIn, you should use sponsored updates to reach millions of LinkedIn users. Facebook uses the boost post feature as it helps you advertise your website to millions of users.
Advantages of Using Pay Per Click Campaigns
After getting to learn about how beneficial the use of keywords and PPC together increases your sales. You can make PPC campaign management easier by automating lots of tasks with PPC advertising management software which will make your PPC marketing more successful. How does PPC boost your online sales?
Here you will get to learn about the advantages of pay per click adverts.
A Good Combination with Content Marketing
Content marketing involves using search engine optimized strategies like a keyword to rank on search engines' first pages. But when you use PPC and content marketing, you get to improve your visibility, increasing your sales.
Cheap
Comparing it to other content advertising methods, PPC carries the day. Why? Because it makes your content more available and visible to millions of users cheaply. Additionally, its results are instant only if you do it correctly.
Conclusion
Suppose you are looking for ways to promote your online business use of keywords and PPC together is the strategy to use. This is because it is cost-effective and has immediate results. Start using this approach today and boost your revenue.