Jobs You Can Enjoy with an Associate of Arts Degree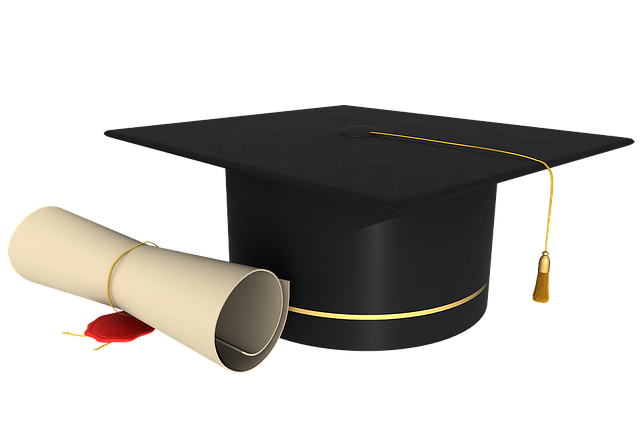 The job market is becoming increasingly competitive as the years go by. Thanks to the economy, education and the changing technological landscape, employers are seeking different attributes and qualifications from their potential employees.
This means that it has become even more difficult for people hoping to move career paths or simply climb the ladder they have already chosen. To combat these unexpected and rapid changes to the job market, it makes sense to add to your arsenal of qualifications and experience in order to make you a preferred candidate, standing out from your competition as well as using service such as essayservice.com
Here are just a few examples of how an Associate of Arts Degree can be just the ticket you need to fulfil your professional dreams.
First, what is an Associate's Degree?
An Associate's Degree is a type of degree for undergraduates seeking education after obtaining their high school diploma or GED. These are typically aimed towards people who are seeking certification that will guide them closer to employment, unlike certain other further education courses that can be less vocational and more interest-focused.
They take approximately two years to complete and there are several different types of Associate's Degree, such as Associate of Science, Associate of Technology and Associate of Arts. Each of these leads to very different areas of study and should be carefully researched before any decisions are made as to which you should opt for. This article will cover the basics of an Associate of Arts Degree.
Job Examples
Here are just some of the many career examples that an Associate of Arts Degree can lead to:
Paralegal – A paralegal is the perfect job for someone interested in the law and justice system. You will assist lawyers in tasks that require a firm knowledge and understanding of the law without the same level of responsibility.
Interpreter – If you have a passion for other countries and cultures, becoming an interpreter can help you see the world and meet many new people.
Librarian – Not only do librarians maintain the efficiency of the library, they are also important research assistants and wells of knowledge for library visitors. They help locate relevant materials for students and researchers as well as performing administrative work.
Pre-school Teacher – Someone who enjoys working with young children can use their Associate of Arts Degree to enter the childcare field.
Human Resources Manager – If you have a way with people and can identify the strengths and weaknesses of others, a career in human resources can be found through obtaining an Associate of Arts Degree.
The Advantages
An Associate of Arts Degree has plenty of advantages over other types of further education due to its focus on the student and offering something for everyone who attends, especially with regards to the humanities, social sciences and business fields. After school age, it can be difficult to re-enter education, especially with jobs, families and dependents that rely on your ongoing income.
The possibility of attending college full-time isn't always available to everyone due to their financial situation or other priorities demanding more of their time. Here are a few examples of the benefits an Associate of Arts Degree that you may find useful:
Flexibility – The flexibility offered by choosing an Associate of Arts Degree allows you to continue living your life and working as you need to without disruption. You can often find Associate of Arts Degrees available for

distance learning

, where you receive course materials online and therefore save time and money on a commute to college.
Choice – An Associate of Arts Degree doesn't hem you into a tight position with no opportunity to discover what works for you. There is plenty to choose from with a wide variety of paths open to you. Not only is it vocational, it is also easy to find electives that suit your goals and desires.
Broad Future – Whether you are already in employment or are seeking a change of career path, an Associate of Arts Degree lets you build on your existing skills while learning new ones. Completion of an Associate of Arts Degree will likely lead to greater

opportunities for career advancement

and therefore higher income and better job security. It is also an excellent step towards earning a Bachelor's Degree.
All in all, an Associate of Arts Degree allows you the freedom to navigate your professional life with the dual benefits of choice and relevant qualification for your desired role. Being able to prioritize electives that suit your specific professional goals means that choosing an Associate of Arts Degree gives you more potential opportunities further down the line.