Instagram Marketing: Promote Your Dropshipping Store with DSers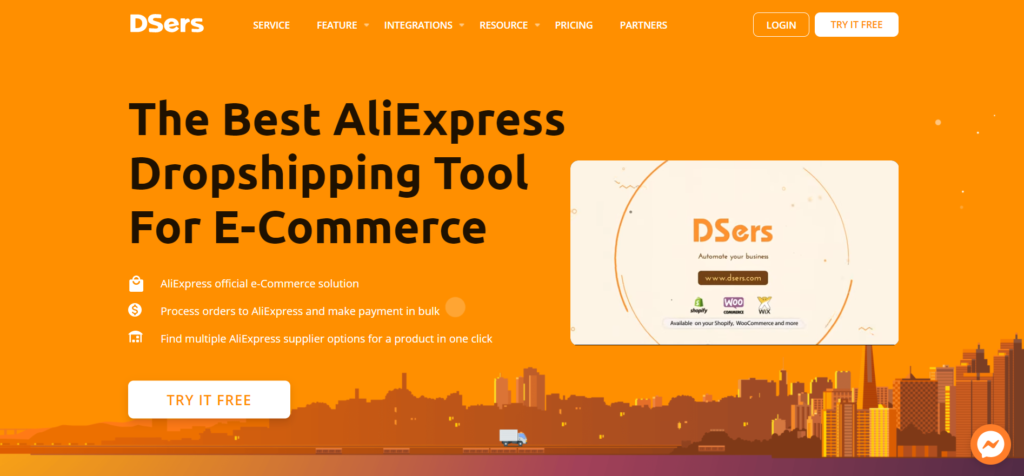 Did you know that there are over 25 million brand accounts on Instagram and that over 80% of Instagram users follow at least one brand account? If we look at the top 100 brands in the world, 90% of them have a visible presence on Instagram.
So if you still want to build a brand on Instagram, then you should come up with some effective Instagram branding strategies.
Why is Instagram marketing important?
Let's take a quick look at why you should focus on Instagram to promote your online store.
Ideally, you probably already know that social media platforms such as Facebook, Instagram, Twitter, and Pinterest have a huge impact on users' purchasing preferences. Still, more than 50 percent of all social media users want to research the brand before buying.
So if you have a visible presence on Instagram, you can easily build awareness for your brand and reach more people. After all, social proof and collaboration have become the driving forces of customer buying decisions today. If you do not have a strong follower base then you can buy Instagram followers to build more credibility and a strong presence.
Instagram Marketing: Tips and tricks
While there are millions of brands on Instagram, not all use their social influence in the same way. If you want to produce proven results with Instagram marketing, consider following these tips immediately:
Tip 1: Have a business account on Instagram
To make it easier for brands to manage their image, Instagram has introduced a dedicated corporate account feature. If you are using a standard account, consider switching it to a corporate account. It will give you insight into your audience and give you control over your content in one place.
Tip 2: Check for details about your target audience
The next step in Instagram marketing is to understand your target audience. After switching to a corporate account, you can go to the "Followers" section for in-depth details about your audience.
Tip 3: Show your product range
Great! Once you know your followers, you can start generating the types of content that will appeal to your audience. Try showcasing your product on your page, which should be the focus of your Instagram branding strategy.
Pro tip: Remember that for your content strategy to succeed, you need your posts and stories to reach your audience when they're active on Instagram. That is, your timing for publishing posts can actually make your business make or break! If you feel like you can't post consistently or publish the posts at exactly the right time, make sure to get the help of an Instagram scheduler. This way, you can automate your Instagram posts and stories without giving it a second thought!
Tip 4: Come up with a diverse content plan
A lot of people make the rookie mistake of just sticking to Instagram posts when promoting their content. Over the past few years, Instagram has come up with lots of ways to interact with our audience through stories, videos, scrolls and more.
Tip 5: Redirect your audience to your site
One of the great things about Instagram branding is that we can easily redirect audiences to our site. In addition to listing links to your site on your profile, you can also tag posts with specific products.
Pro Tip: Grow Your Dropshipping Store with DSers

As you can see, with the help of Instagram marketing, you can easily reach out to a wider audience to sell your products. Though, creating a marketing funnel is not enough as you need to have the right products to sell to your customers as well.
Visit Website (https://www.dsers.com/)
For this, you can take the assistance of DSers, which is the official dropshipping platform for AliExpress.
Key Features of DSers
DSers free version includes key features as follows:
Supplier Optimizer: One-click to filter out the most proper suppliers for your products on sale
Bulk Order: Place 100s of orders to AliExpress in a few seconds
Variants Mapping: Map your store products to any AliExpress supplier without changing anything on your store
Stock Management: Auto-update of product stock from AliExpress to DSers and your store
Shipping Settings: Pre-select your favorite shipping method according to the order destination
Automatic Pricing: Pre-set Pricing Rule to mark up your product price automatically when you publish them to your online store
Multiple Stores Management: Link and manage multiple stores with one DSers account on one page
Why DSers
DSers is the right dropshipping tool for AliExpress business. It helps you manage your orders, optimize your shipping costs, and find the right seller based on intelligent data searches.
▪DSers is powered by an AI engine that helps you find the right supplier. You don't need to manually search to find the right deal for every order. DSers intelligent search will optimize this for you.
▪You can place hundreds of orders at once without thinking about any upper limit. There's no limit on how many orders you can place from the tool.
▪Once you have ordered products for your customers, your orders sync with DSers dashboard, which allows easy tracking.
▪When a customer puts in a query for the order, you can check from the dashboard directly and resolve issues.
▪You can make bundles of the orders when placed from DSers. You won't face any issues in creating bundle orders.
Final Word

I'm sure that this post would have helped you know about the basics of Instagram marketing and how we can utilize the platform as a vital tool to generate more sales. While Instagram branding is more about creating a unique appeal on the social media platform, you should also use it to promote your products.
There are tons of options on Instagram that would help you reach out to your target audience easily, generate leads, and promote your online store in more ways than you can imagine.