Instagram Ads for eCommerce: All You Need to Know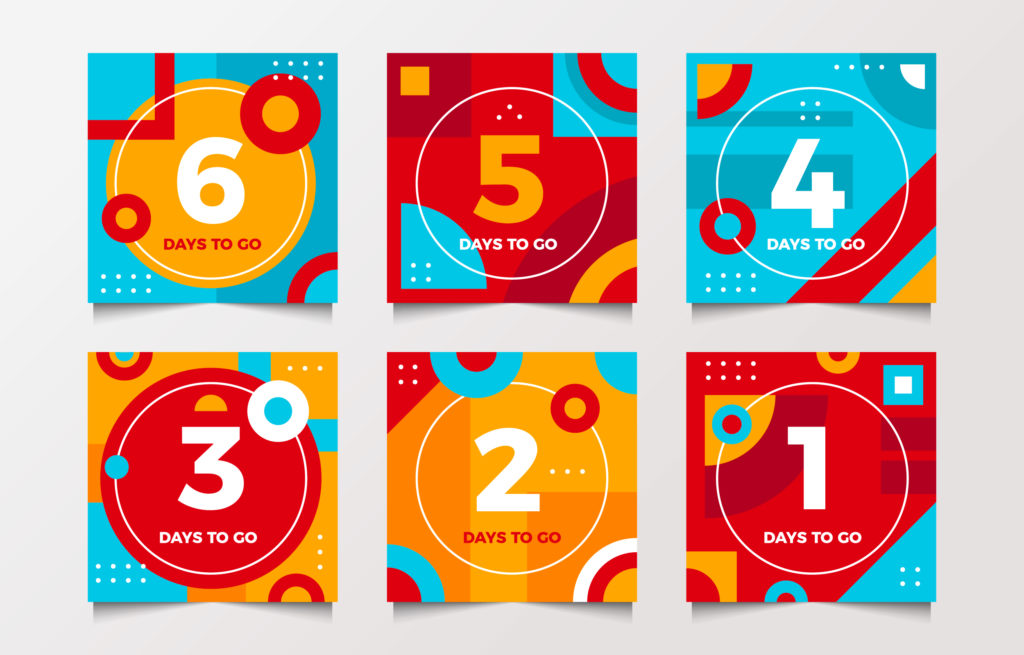 Instagram ads need no introduction. But if there's anything your eCommerce business needs to know about the platform in 2021, it's this: 70% of shopping enthusiasts turn to Instagram for product discovery.
With the introduction of shoppable tags, Instagram is becoming conducive for eCommerce businesses by providing an in-house shopping experience for customers who are looking for products on the app.
In this article, we'll give you some valuable tips to help you make the most of Instagram's robust ad platform. These will work whether you sell your own products or drop ship them…
1. Research your target audience and competitors
Selling to a cold audience is equivalent to talking into a void- you won't get any reaction or engagement out of people who aren't concerned.
Even if you already have a defined target audience, your Instagram audience might be slightly different from buyers that purchase from you via other platforms.
Instagram allows for minute targeting based on location, demographics, interests, and behavior.
While defining your Instagram audience, ask yourself the following questions:
What challenges does your audience face?
What is their age, location, gender, occupation, etc
What are they looking for?
If you want to get a peek into your audience's mind, you'll have to conduct some ground research to get useful answers.
One hack is to follow the audience that is already engaging with your content (liking, commenting, following). Through their profiles, you can find out the accounts they follow, the content they like to regularly engage in, or the stuff they post.
For example, If you're a company that sells trekking gear, and you uncover that most of your followers follow the 'Cloudscape' hashtag, you can use it in your ad campaign to reach out to a wider audience.
You can also check out competitor profiles and find out:
Which posts on their profile are attracting maximum engagement?
What kind of audience follows their account?
Are there any potential customer segments you haven't reached out to before?
Competitors can include both Instagram influencers and businesses.
2. Set your Objective
When a potential customer comes across your ad, what is the call to action? Your ad campaign objective will determine your 'ask'.
For this, you need to set a goal that is measurable and specific. Instagram ad manager allows you to set the following objectives:
App installs
Lead generation
Reach
Higher engagement
Conversions
Website visits
Brand awareness
Video views
Experts like Income Artist warn to get growth service cautiously, you shouldn't place big asks in your ads if you're reaching out to an audience that hasn't interacted with your business before.
Bottom of the funnel and upfront demands might annoy or subconsciously discourage potential customers from taking your ad seriously.
Instead, you should set smaller conversion goals like email subscriptions, website visits, commenting, follows, downloads, etc.
An example is this ad where Digital Commerce 360 is asking viewers to sign up.
3. Create your Instagram Ad
Creating Instagram ads isn't as difficult as it may seem, and there are two ways that you can create and post them (when you create a post and using promote button on your published post)
Instagram stories are used by 500 million users every day.
The newest addition to Instagram's ad format, you can leverage stories to create interactive ads and engage with your audience. You can conduct polls, promote posts, ask questions, use trendy filters, etc.
You can experiment with various creative ideas through this traditional format. Apart from posting product images, brands have recently started posting user-generated content, real-life photos of their product in action, and more.
Instagram allows 60-second video ads. The first few seconds of your video should be so catchy that your viewers pause their quick-scrolling to watch your ad.
Carousel ads can feature 2-10 images and videos that users can swipe through. This format can be useful if you are launching a new collection and want to showcase multiple products.
There are several tools such as Stencil that make it easy to create the visual components for your ad.
4. Write a persuasive Caption
The annual Instagram advertising revenues are estimated to be $18.16 billion in 2021.
If you scroll through your Instagram feed now, you'll see that every 3rd or 4th post on your feed is sponsored. With such a large-scale proliferation of business ads, you need to pull all the stops you can to cut through the noise and stand out.
Well-crafted ad captions not only help grab your customer's attention but might even prompt them to click on your ad before they know it.
Here are a few ideas for persuasive ad captions:
1. Customer stories and testimonials
When purchasing products online, customers rely heavily on reviews and ratings to make a buying decision. By adding customer testimonials or brand stories in your ad captions, you can compellingly highlight your social proof and the kind of experience your product offers.
2. Make a clear value proposition
If you're offering something unique (feature, price, material) that your customers are bound to value, then there's nothing more you need to say. A concise caption that highlights your offering will boost conversions.
3. Create a sense of urgency
Instagram millennials have a fear of missing out, which is why ad copies that scream 'limited time offer' always work like a charm. If you want to truly persuade your audience, you can highlight exclusive deals and offers that your audience will find hard to resist.
5. Launch with Several Versions of Instagram Ads and Experiment with a Small Budget
The most liked photo on Instagram is that of an egg.
Weird right? But that is exactly how arbitrary engagement on Instagram can be.
This is why there's only one way to determine which ad creative works best on your audience- by hit and trial. You can post different versions or ad types on your business account and observe its organic performance amongst your existing audience.
For example, the Instagram audience is known to be more interested in user-generated content than professional brand images. Also, ads based on user-generated content receive 4x more click-through rates.
You can also launch your first ad on a small budget and then optimize it according to the engagement you're observing. You can edit your ad content, change targeting parameters, and leverage split testing on the go to improve engagement and conversions.
6. Supplement with Instagram Influencer ads
68% of people say that they come to Instagram to interact with creators. Combining your ad campaign with influencer-generated branded content can significantly raise the chances of catching your customer's attention and getting them interested in your product. This will allow you to become a successful ad creator. 
The main issue with advertising on any platform is that ads can appear intrusive and annoy customers, mainly because it wasn't their choice to see the ad.
In such a scenario, influencer marketing ads can be very effective, as people follow influencers because they want to engage with the content they create. Moreover, they consider influencers to be trusted resources, and are highly likely to take their recommendations seriously.

Another option is to explore other forms of content marketing, where you promote your content so that it can be discovered organically.
Instagram offers a ton of analytical data about the performance of your ads. There are also several third-party tools you can take advantage of.
Conclusion
Instagram's ad capabilities offer a wide scope for you to reach out to your target audience. There are tons of creative strategies you can employ to boost your ad's engagement.
So if your ad isn't successful on the first try, don't sweat too much on it and try to figure out what you can improve, you'll receive a good ROI with time!