How To Write an Attractive Blog Title That Readers Can't Ignore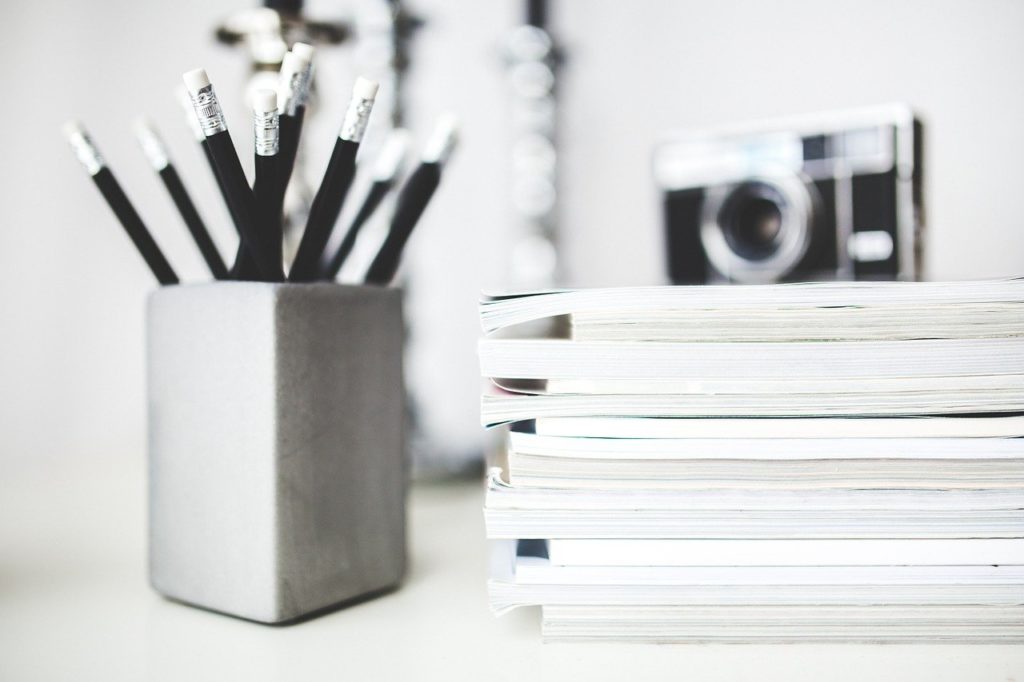 Writing great content is not easy, and crafting a great headline of the content is a more creative task. After all, an attractive blog title is an invitation to the readers to go through the blog's content.
Interesting headlines of a content act as the crowd puller when the content is published on the blog or email, or social media. How rich may be the content, an exciting blog title is the seller of it.
We're sure that there are a lot of questions that are striking your head right now:
How long should my headline be?
What type of vocabulary should I use for my headline?
What are the common mistakes I should avoid when crafting a headline?
In this blog, we have included a foolproof idea of writing a catchy and engaging headline.
Write the first draft title.
Before creating a perfect title for your content, you should start the first draft of the idea. What does it mean to you? Let's clarify.
If you choose a topic idea for your blog content, it could be very generic. For example, "chicken recipe" is a prevalent subject, and there are thousands of articles and blogs written over it. But if you can twist the idea and take it to another dimension like – "5 most uncommon chicken recipes to woo guests" or "100 years old chicken recipe modified for better taste".
In this way, you can create and upgrade a single topic to multiple post titles. That should be attractive and a driver for your readers to read the blog post. Now we have to work on making it clickable and search-friendly on the search engine.
Be accurate with your content.
Content accuracy is very critical to inform your readers and creates their expectations about the blog. We're sure that many people would like to read an article with the title of "10 secret ways to reduce your belly fat just in 30 days".
It may be that on the topic, you may not find out something very innovative. Still, through your title, you have to express something which the other blog title is not promising.
Another way to ensure the accuracy of your content is to mention the timeliness of the content published.
With the study of 3 million links, Hubspot finds out that headlines with clarification perform 38% better than the headline without clarification.
So the learning from this point is to respect the readers' experience and expectations of your content. That indeed compels them to click on headlines.
Make it an attractive blog title
Being informative in the headline will not always help. You have to work on making it pop up from the crowd. You need to understand the persona of your buyers and reflect it on your content headline.
Once you create a buyers persona, you can polish your headline with little style with the following steps:
Play with alliteration
Alliterations are adding music to your content's title. "Five full-proof formulas of your brand success" can be a good example of alliteration.
Use strong phrases
Strong phrases like "Five things people must love" or "Unavoidable qualities of your content marketing…" appear attractive to the people to read your content. You must know to touch readers' emotions with the title.
Clear the value
After all, the readers read your content because they are expecting some value out of it. That proposition should be obvious in your content.
Create visual impact
Touch your readers with a visual impact. It is always beneficial. As per the research of Hubspot featuring the word 'photos' on the content, the title performs 37% better than the average headlines.
Focus on how
As readers are searching for some solution from your content, they may have searched the query on Google starting with 'How.' If your title starts with how it has a better impact among the reader's mind. You can check a useful site for more information about 'How to' questions.
Be brief and to the point.
You have to always consider that the Google search engine page will show only 60 characters of your headline. So you have to be brief and to the point to fit into 60 characters. Don't try to focus all the solutions on one content or break it into multiple parts.
When you share your content on social media, you must know that the contents with an attractive blog title of 8 to 12 words perform better and achieve more social media engagement.
Leverage Expert Help
If you still find creating engaging headlines or optimizing your website for search engines, you can also leverage expert help to get things on track for you. Digital Marketing agencies like Maryland SEO company have expert website designers and SEO specialists that can accelerate your marketing efforts.
Conclusion
Writing engaging headlines ensures that people click on your links and visit your website. So, you must learn the art of optimizing them. We hope the tips mentioned in this article will help you draft engaging headlines in your next articles.