How to Use Emails as Part of Your eCommerce Marketing Strategy
If running an eCommerce business is hard, running it without an appropriate email marketing strategy makes it harder. Email marketing accounts for about 23% of overall sales. That surely makes it a profitable channel for eCommerce businesses. You need a proper email marketing plan in place to retain your existing customers, qualify new leads and accelerate sales.
But what is an 'email marketing strategy'? It is about communicating with your existing customers and prospects. The purpose is to engage them, build long-term relationships, and inform them about the latest sales deals, discounts, etc. 
But building an email marketing roadmap is not that easy. On average we receive around 121 business emails a day. But how many of them can actually grab our attention? One or two? Or maybe not even that many. An apt email marketing plan should be a combination of educational emails, transactional emails, and shipping updates — to grab the attention of recipients and make them take action. The overall goal is to improve the customer experience. If you can accomplish this, you will be able to increase the customer lifetime value — one of the most crucial metrics in the eCommerce space..
In this article, we will break down the email marketing game plan for eCommerce businesses and help with examples that worked for bigger brands. So, let's get started.
1. Build a segmented email list
eCommerce businesses have different types of target audiences. So, it would be pointless to approach all these people with the same email marketing strategy.
For example, a strategy that works for a millennial may or may not work for generation X. Also, research shows that segmented email campaigns generate 50% higher CTR than untargeted ones. Hence, eCommerce businesses should start segmenting their email lists to send the right emails to the right audience.
Here are a few effective ways that you can take inspiration to build your segmented email list.
Based on how frequently your subscribers use your product
Building an email list based on how often subscribers use your product is a great way to increase your trial conversion rate.
Here's an example of the American eCommerce store Banana Republic:
See how this eCommerce store prioritizes its regular buyers with so many perks. These buyers are getting benefits like an exclusive 40% discount, free shipping, and free return. Clearly, this eCommerce store has a segmented email list dedicated to its regular buyers. As an eCommerce company, you need to understand who your loyal customers are and you should keep offering them the best offers.
Based on website behavior
If your segmentation is based on website behavior, it can also serve as a powerful tool to accomplish your email marketing goals.
Using website behavior, companies can create an email campaign based on what people do on their website, even if they didn't make a purchase.
Amazon uses this kind of segmentation very often. Here's an example of how Amazon captured someone's on-site behavior and sent them an email of this kind:
2. Prepare a killer welcome email series
Welcoming new subscribers is a must. Don't you agree? So, creating a welcome email sequence is always helpful.
A welcome email series gives you the chance to stand out. Research says that only 39% of brands bother to send a welcome email. Moreover, 27% of brands send no emails at all in the first 3 weeks, resulting in losing connection with the customer.
The goal of a welcome email series is to make a superb first impression. The moment when your new subscriber has opted-in is the time they're most excited.
So, if you take a while to engage the subscriber and introduce yourself at this very crucial first moment, you may end up making a sale even. Also, it may further develop into a healthy customer relationship in the future.
To start with the welcome email series, you can keep 3-5 emails in the sequence and send them every 2-3 days.
In your welcome emails, introduce yourself, outline how you can help them, your experience, credibility, brand story, ask them questions and engage and mention your products and services briefly.
For example, Bakerista sends out a welcome email series to its new subscribers.
We found Bakerista's welcome email to be informative along with being short & sweet.
It has warmth — We like how the brand invites a new subscriber for a Welcome cookie!
It's informative — Bakerista informs you in a cool way that all of its updates, offers, and invitations will reach you.
Also, the brand promises not to annoy you with frequent emails!
Neal Taparia, a serial entrepreneur who runs popular gaming site Solitaired, has a simple rule of thumb when developing email series. "Write emails that you would want to open yourself. Think about all the emails that stand out and what you liked about them. Perhaps you liked an email from a clothing brand because it gave you fashion ideas for your next night out. We send a solitaire game of the day challenge in our email drip and our users love it."
3. Keep offering exciting discounts to grab attention
Your loyal subscribers deserve some perks and what could be better than discounts! Offering exclusive discounts to the customers who keep coming back, is always a good idea.
Repeat customers help the business grow in the long run and offering discounts, conducting special giveaways, contests are the easiest way to keep your loyalty club happy.
There are different types of discounts that you can choose to offer to your customers. Like;
Limited period offers — These offers create FOMO and nudge customers to make a purchase soon.
Flat discounts or sales promotion — X% flat off on products can be enticing indeed
Seasonal discount campaigns — Be it Mothers' Day, Black Friday, Christmas, or Valentine's Day, seasonal discounts are what customers wait for.
Product launch campaigns — Product launch emails can evoke curiosity in customers. You can also add offers like free shipping for the first 1000 customers and send emails to let them know.
Industry expert webinars — Offer a free spot on a webinar where a celebrity or an industry expert is sharing insights and knowledge.
Giveaway emails — Giveaways work magically in engaging customers and increasing sales. Send a giveaway promotion email to drive engagement.
Subscriber special offers — These can be especially for the new subscribers like 30% off on the first purchase or send a 'just for you' email and offer a 20% discount to your new subscribers.
Here is an example of Everlane. We love how Everlane has used 'free 2–days shipping' to catch customers' attention and trigger FOMO through this limited period offer.
4. Prepare a series of abandoned cart emails
Cart abandonment has been a serious concern for eCommerce companies. It signals towards different areas of the business that need to be improved.
Overall, cart abandonment indicates that the user experience has been poor or there's a broken sales funnel.
Cart abandonment is an important metric that eCommerce brands keep a track of. Studies suggest that 69.80% of carts on eCommerce sites are abandoned. Now, it is difficult to predict any one reason behind cart abandonment. It could be anything including lack of trust, high price, technical issues, high shipping charges etc. Whatever it might be, eCommerce business owners should always try to reduce the overall number of cart abandonment through an optimum email marketing strategy.
A cart abandonment email series can bring you some quick wins as these emails are sent to contact people who intended to make a purchase. In fact, composing a cart abandonment email can be petty simple. All you need is a catchy subject line, an introduction text, about items in the cart, discounts or offers, CTA, reviews, and closing text.
To experience better results from cart abandonment emails, you can also add discounts, coupon codes, or free shipping encouraging customers to complete their purchase.
For example, St. Tropica used a VIP discount code for a limited time to lure customers into completing their purchases.
There are a few best practices that you can also put to use when sending cart abandonment emails. For example:
· Timing — Send the cart abandonment email within a few hours after a customer has abandoned their cart.
· CTA — 'Return to checkout' 'Buy now' CTAs encourage customers to complete the purchase.
· Personalization — Include the items that customers have abandoned in their carts or address them by name in the emails.
· Subject Line — Humor, discounts like 20% off on orders or free shipping can be used for subject lines. They immediately catch attention.
· Copywriting — Keep the cart abandonment email simple, concise and compelling. Convey the information clearly and make it easy for customers to get back to their cart with CTAs.
· Social Proof — Add reviews to trigger FOMO and tempt customers into purchasing.
A great cart abandonment email example comes from Far + Wide Collective who uses 'Your cart is waiting for you' as the subject line and provides a 'Return to checkout' CTA button.
5. Don't forget to up-sell/cross-sell
Cross-selling means recommending complementary or related products to customers based on what they've already bought. Whereas, upselling means suggestive selling. It is a sales method that recommends customers to include additional products in their cart that may suit their needs.
Upselling and cross-selling are two of the best marketing and sales methods. So, how about upselling and cross-selling emails?
Studies show that cross-sell and upsell emails in the post-purchase period have an open rate of 61.7%, a CTR of 9.7%, and a 9.16% conversion from the click.
So, using upselling and cross-selling tactics in order confirmation is a great way to increase your sales.
For example, if a customer has just purchased a notebook from you, you might suggest colorful pens to write with on their notebook. Similarly, if a customer has bought a vase from you, why not suggest to them a flower bouquet to go with the vase?!
Teespring attempts to upsell in their order confirmation email and this method works pretty well for eCommerce brands.
6. Run a referral program
Referrals or word-of-mouth marketing can work wonders and it is one of the most powerful marketing methods that can ever exist.
With referral programs, your prospects get social proof from someone in their network about your brand. As a result, the possibility of trusting your eCommerce brand increases.
According to Nielsen, 92% of people consider recommendations from family & friends to be more trustworthy than any other form of advertisement. Largely because referrals work as social proof for them. They develop the mindset that, if my friend is satisfied with this brand, I can also try their products. Hence, referrals are good enough to build the trust of your prospects.
ZooShoo is one eCommerce brand that brilliantly uses an infographic in emails to run its referral program.
7. Personalize your email scripts
Out of the gazillion things that grab readers' attention, reading their names on emails always tops the list.
Personalizing email scripts has worked for several brands like us. They catch the attention within seconds and create more engaging email experiences.
Personalizing emails are not as complicated as you think them to be. They can be kept simple yet engaging. For example, using certain details like the previous order or just the customer's name from the records for personalizing emails can work wonders.
Spotify uses a simple personalized email which is worth taking inspiration from:
Appreciation works amazingly for customers. Spotify begins with customer appreciation and addresses them as a top listener.
Further, what works is addressing the customer by name and thanking them for listening to Lady Antebellum. This conveys to the listener that Spotify is keeping up with the listener's choice of music.
8. Ask for customers' reviews
Like referrals, reviews are a specific type of social proof and we guess it is well-known how powerful reviews can be.
Today's customers first read reviews before making a purchase. So, when you ask for customer reviews you solidify the chances of more customers coming to you through these reviews.
When you have a base of engaged, loyal customers who buy from your store or who click your emails to remain updated, you should reach out for a review.
For example, J. Crew sends a straightforward email to ask for customer's feedback. It simply includes a 'share your thoughts' CTA that makes it easier for customers to leave feedback.
Ready to Get Started with Email Marketing?
If you are looking forward to staying connected with your customers, your email marketing strategy needs to be perfectly in place.
It ensures that customers have an amazing experience with your brand and if so happens, the possibility of them sticking to you in the long run doubles.
So, get started with your eCommerce email marketing strategy and take the first step to build relationships with your customers. Then, as you start an experiment to test new email strategies, you'll see where your brand reaches.
________________________________________________________________________________________________________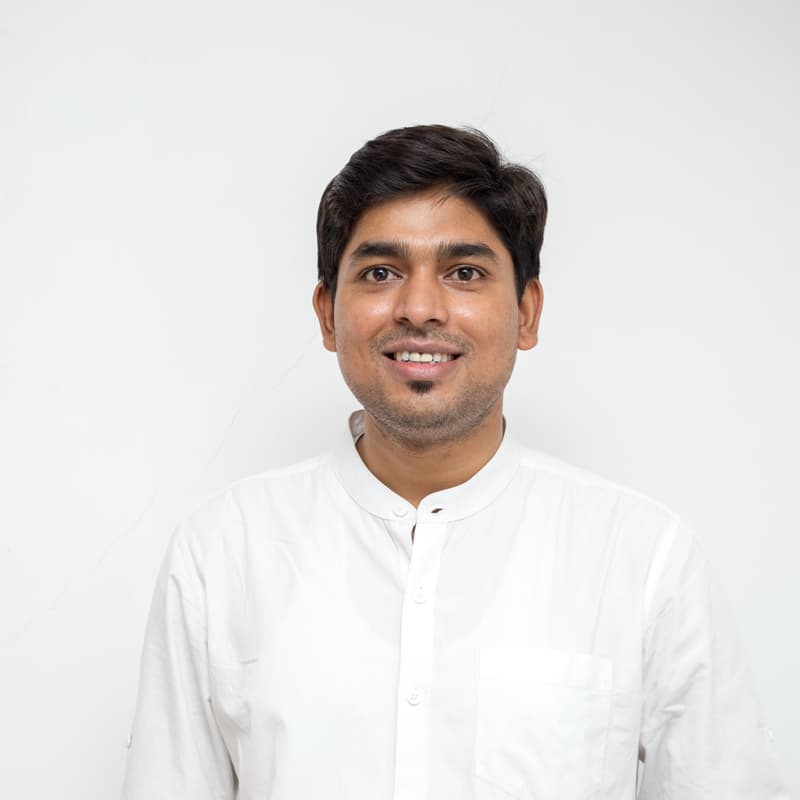 Author Bio: Mehdi Hussen is the Head of Marketing at ZoomShift, an employee schedule software. He is passionate about driving organic growth and customer acquisition for startups through data-driven content marketing. He spends his spare time musing about startup growth strategies, personal productivity, and remote work. Connect with him through Twitter or LinkedIn.