How to Strive for Success as an Entrepreneur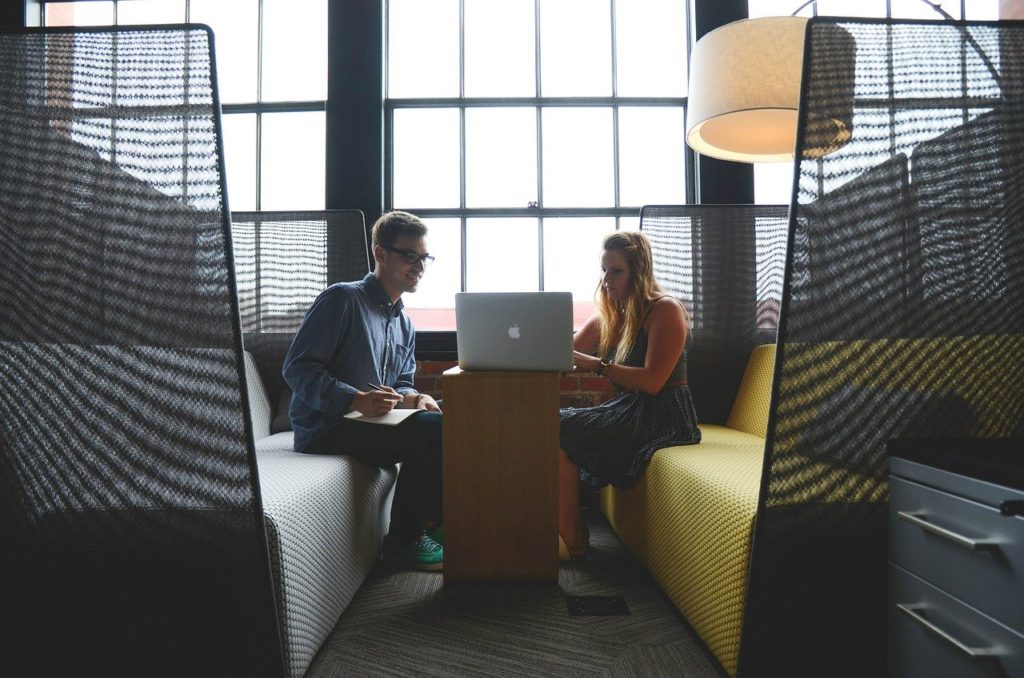 The path of the entrepreneur is paved with mistakes to be made, lessons to be learned but ultimately, and hopefully, success.
Here, this guide takes a look at the best methods to get your business up and running if you've made the decision to start building yours.
Starting Out as an Entrepreneur
Making the decision to become an entrepreneur is not one made lightly, but it's an exciting one. Realizing that you have a dream and a passion for a business idea which you care about can be a huge changing point for your life and career once you have decided to take the plunge. Preparing yourself as an entrepreneur means being aware of everything that can go well, as well as everything that could go wrong, and making sure that you start out on the right foot.
Developing Your Skills
It's a good idea to develop yourself on a personal level as much as you can during your entrepreneurial journey, whether before or during. The more skills you have to set you up in the best way for business, the better. If you have no previous business skills or experience, you may benefit from studying for a business qualification and degree in order to learn as much as you can about business.
Flexible study like VU Online means you can even complete your course at the same time as building your business, if you don't want to put it off; this flexibility means you can work your studies around your working schedule.
Managing Your Finances
No entrepreneur can succeed safely without a financial plan. You need to be able to understand the expected costs and outgoings involved with your business venture, as well as expected turnover and when you are aiming to make a profit, and how.
Keeping a firm handle on your finances every step of the way is essential, so a firm plan from the very start will help you to stay on track.
Most entrepreneurs don't have a large sum of money to pool into their new business venture in the first instance. It may be a short while before your business makes any money, which means that you need to take as much care as possible with your finances.
Wherever you can afford to save money and cut corners financially, do so. Do as much work as you can from home so that you are not paying extra for business premises or extra utility bills to get your business up and running.
It's tempting to want to pour a lot of money into designing and developing your business as quickly as possible, but it's much better to invest and improve at a steady pace over time.
Moreover, once you start earning from your business, be careful not to give in to lifestyle inflation. Many people with increased income become victims of this. While you may want to treat yourself with better things, set defined limitations on how much you can splurge on your needs and wants.
Creating a budget is essential for your business success, otherwise you won't know how much you can comfortably afford to spend on certain areas. As well as creating a firm and educated budget, you then need to be sure to stick to it and implement it successfully.
Never go over-budget in the early stages of your business development, as you can't guarantee you will make the money back, and you don't want to risk getting into debt before your business has truly gotten off the ground.
Even with a clear budget and financial plan, unexpected problems can happen. Despite your best efforts to stick to a budget, it may be that you suddenly need a certain amount of money to rectify an unprecedented problem, and this is going to be difficult if you don't have a backup fund.
Saving for an emergency fund as soon as you can means you can rest easy knowing you have a sum of money there should you ever need it.
In fact, you should always build a financial emergency fund before starting a business. This way, you'll have a safety cushion in the event of a financial emergency concerning your business. If you've worked on your business capital first instead of your emergency fund, it'll be more difficult to bounce back after a financial downfall.
While financial literacy isn't the first skill required for a successful entrepreneur, knowing the basics of managing your finances is a strong foundation for someone in the business field as it involves a lot of financial matters.
Think About Your Personal Outgoings
There are many ways you can go about starting up a new business. You can quit your day job and devote your whole time into building your new venture, you can keep your full-time job and pursue your entrepreneurial venture on the side in your free-time, or you can switch to part-time work and fill the extra time with your side-business.
Whichever method you choose, be sure to think about how you can pay your personal outgoings. Don't depend entirely on your new business to pay your bills, as it may be a long time before you see any return, and there's never any guarantee that you actually will.
Be sure that you have a steady source of income to keep on top of your personal outgoings while you are building your business.
Personal Decisions
Ask for Help Whenever Needed
Deciding to build a business doesn't mean that you have to go it alone. While the business concept and idea might be yours alone, there is no reason you have to shy away from asking for help throughout the process.
Whether it's help from friends or family or other business individuals, be sure to speak up if there is any assistance you can benefit from.
You may be working alone for a long time as the sole runner of your new business, but if you have plans to expand and are hoping to hire a team, whether small or large, at some stage of your development, then be sure to make informed decisions from the very start 
Think carefully about the requirements you need for certain roles, and what kind of team you're hoping to implement into your business idea. Only consider the people best suited for the role, and avoid hiring anybody unnecessarily or anybody who does not entirely fit the bill simply because you might be impatient or desperate – take your time to build the strongest team. 
Once you start welcoming new team members on board, the need for communication can't be overstated. To ensure smooth operations, keeping in constant touch with your teammates is crucial, and it can be achieved through unified communications. 
Essentially, unified communications integrate various communication types, like IP telephony, SMS, integrated email, fax, video convergence, and more into a single phone system.
At first glance, it might occur to you that unified communications would be of no help to a small- or medium-sized business, as your team members and processes are significantly smaller. However, utilizing these tools on your small business gives you an edge against your larger competitors.
Look After Your Health and Wellbeing
You don't want to risk running yourself into the ground before your business has even had the chance to take off. While it's natural to want to put most of your time and effort into your new business venture, you should never overwork yourself or risk burn out.
In order for your business to thrive, you need to be in the healthiest and most productive position at the helm. This means knowing when you've worked enough hours for the day, knowing when to take valuable time off and understanding when your body and mind might be telling you that you need a break.
Building Your Business
You'll want to embrace as many free marketing tactics as you can in the early days of your venture, in order to save funds. There's no reason why you can't invest more in marketing as your business grows, but initially look for easy and free ways you can get the word out about your business.
Consider word of mouth, a free website and free postings online, including email newsletters, mailers and advertisements where you can implement them.
To be taken seriously as a business these days, you will need to have at least one active social media profile, but ideally you need to have a presence on all of them. Build a solid profile on Facebook, Instagram and Twitter as a starting point, and plan a social media schedule to begin posting and connecting with consumers and businesses online.
Networking and Making Contacts
It may be beneficial to you to attend any networking events relevant to your business, and try and gather as many helpful contacts as you can. This can open the doors to other businesses which can be of assistance, as well as professionals who may be able to offer valuable advice for a startup.