How to showcase design tools on your resume and portfolio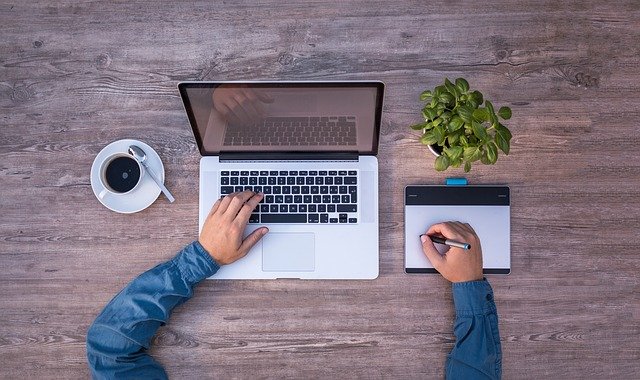 About the author: This guest post was provided by Pathrise, an online mentorship program that works with tech professionals on every component of their job search. We have helped 1,000+ people land great jobs in tech through our workshops and 1-on-1 mentorship. Want to work with our experts, too? Join today.
If you are looking for a job, you might find yourself getting frustrated with how long the job search actually takes. This is especially the case with people who apply to tens or hundreds of jobs per week and never hear back. If you find that you go over three weeks without hearing anything from your applications, it could mean a few different things (and often all of these things at once).

First, it usually means that you are not sending the right message with your resume, portfolio, and LinkedIn profile. Second, a lack of responses could also mean that you are not personalizing your resume enough to fit the job description and company. Third, and this is often the case, it means you are not following up on your application through a cold email or message to the recruiter or hiring manager.
However, we are going to focus on the first two points in this article. At Pathrise, we work with people on each stage of their job search so they can find a great job faster than they would on their own. We have found that optimizing your resume and LinkedIn, building a strong portfolio, and personalizing your work to match the job description and company help designers increase their application response rate and move onto interview rounds.
Optimizing your product design resume starts with knowing the right design tools to master for success in the industry. You need to have a basis down and then you can supplement based on what you see in the job descriptions of the roles you are interested in.
Here is a breakdown of 5 of the best design tools you should learn and master to impress recruiters and hiring managers:
Once you have learned design tools like the ones mentioned above, it is time to show your mastery on your resume, portfolio, and LinkedIn. On your resume, make sure that you include a designated skills and/or tools section, so that you can highlight what you know. Do not denote your proficiency in each one. If it is on your resume, the recruiter can assume that you are able to use it.
Beyond the designated section, showcase your mastery of these tools in the content of your resume and LinkedIn. When you describe the work you did in your previous roles or projects, tell the full story. Quantify the scale and results and then provide context, including what tools you used.
Here is an example of a strong resume statement that includes quantification, context, and specific mention of design tools:
Led the design process, including brainstorming, wireframing with FlowMapp, and designing in Sketch, for an app that kept track of leftovers in the office fridge and sent a notification based on days in the fridge, resulting in a 65% cleaner kitchen and an employee NPS score of 9.5.
Finally, no candidate is complete without a robust design portfolio that provides visuals to go with the content written on the resume. Successful portfolios are intuitive and easy to navigate with an inviting homepage and informative interior pages for each project. When you go into depth on your projects, include all of the design tools that you used for each step.
Now that you have optimized your resume and portfolio, you might think that you are ready to send in applications again. However, we strongly recommend that you update your resume for each job based on what you see in the job description. This is beneficial because companies that use applicant tracking systems (ATS) as well as large companies that are receiving hundreds of applications per role are scanning for specific keywords that directly match the job description. Therefore, if you see "Adobe Suite" on the JD and your resume lists out all of the Adobe tools you know, you might not get a match. Taking the time to specifically change the content to match can make a difference in your application response rate. For more information on the best resume format for ATS, check out our article.
With the above tips and templates, you should feel more comfortable showcasing your knowledge and mastery of design tools on your resume, LinkedIn, and portfolios so that you can impress recruiters and increase your application response rate.
Pathrise is a career accelerator that works with students and professionals 1-on-1 so they can land their dream job in tech. With these tips and guidance, we've seen up to 3x as many responses to applications.
If you want to work with any of our mentors 1-on-1 to get help with your cold emails or with any other aspect of the job search, become a Pathrise fellow.
Check us out on social media as well: