How to Run an Effective B2B Email Marketing Campaign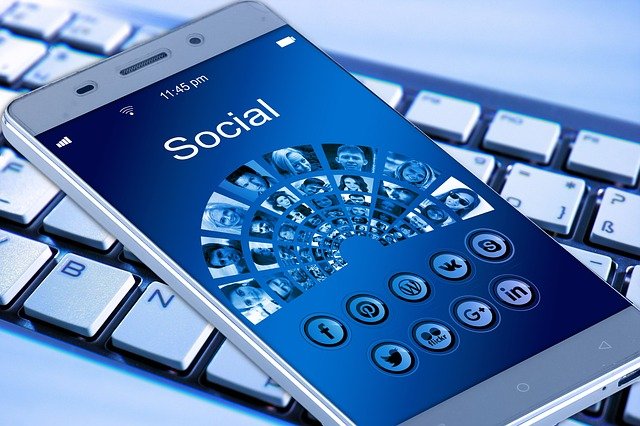 Email is an essential marketing channel for B2B businesses. Email marketing is one of the most effective marketing channels for a B2B company. When someone joins your email list, they have shown their interest in your products or services. You can leverage that initial interest to develop and maintain a relationship with each subscriber on your list.
Alongside informing and educating your audience, you can run email marketing promotions and offers that generate revenue for your company. This guide will walk you through how to run an effective B2B marketing campaign.
Core Differences Between B2C and B2B Email Marketing
Businesses generally fall into one of two categories. You have business-to-business (B2B) companies that sell products and services to other firms. Business-to-consumer companies (B2C) sell their goods or services to the general public.
There are some broad differences in the way that B2C and B2B companies run email marketing campaigns. One of the key differences between the two list of companies is the average order value.
The average order value of a product or service is one of the most important factors in the buyer's journey. The more expensive the product, the less chance you'll make an impulse purchase. Your products or services' price impacts the type of content you provide to your email subscribers, from referrals and reviews to blog posts and viral content.
While there are some important differences between B2B and B2C email marketing, there are far more similarities. For example, B2B emails don't need to be serious.
A B2B email can be silly and funny as long as your content is relatable to your target audience. Take this example from AppSumo. The copy is informal and has personality.
Equally, B2C emails can be serious.
Another similarity between B2B and B2C emails is that the underlying drivers for making a purchase are the same. That means you can use the same email marketing sequences to generate a sale or educate your audience.
Again, sequences like this will work as long as the content is relatable to your audience. You can apply elements of spin selling to increase your chance of generating a conversion. With these broad brushstrokes in mind, let's discuss managing an effective B2B email marketing campaign.
A 4-Step Guide to Creating a Conversion-Friendly Email Marketing Strategy
In the remainder of this guide, I'll share a four-step process that you can follow to create effective B2B email marketing campaigns for your business. Follow the steps below to create campaigns that will engage your audience and generate leads for your business.
1. Define Your Target Business
Your marketing efforts' success or failure depends on an understanding of your customers, their pain points, and drivers. If your marketing material resonates with your target audience, they will feel like you understand their problems and help solve their needs.
You can define your target business by using variables like annual revenue, total employee count, end-customer demographics, business location, and product/service niche.
Source: Gartner
In addition to defining the type of business you are targeting, consider the person receiving your message. You'll need this information when designing your B2B email marketing campaign.
If you're on a tight budget, you can use affordable MailChimp alternatives for your email marketing campaign. Let me know once done. We lock the deal at 10$, so send the invoice accordingly.
2. Define Your Goals & Create a Style Guide
The next stage of your B2B email marketing plan involves goal setting. You need to be clear about what you want to achieve through your marketing efforts and how you define success. I recommend you use the SMART goal framework.
For instance, you might set the following goal:
Generate three sales per quarter through offers you promote via your email list.
That's a SMART goal. It's specific, measurable, actionable, relevant, and time-bound.
Once you've set your objective or objectives, you should create a style guide for your campaign. Define things like:
Email design: will you use an email template?
Graphics: what type of graphics will you use?
Font: what type of font will you use, and what size will the font be?
Your style guide will help ensure that your email marketing content aligns with the other marketing material your business produces. You want to create a coherent experience for your audience, so it feels like the content you create on social media, publish through your blog, etc., all align.
Share content across different mediums as well. For example, you might share reports, blog posts, and videos created with an online video maker. You should also define how frequently you'll send email content to your audience and what your audience will gain from being on your list. Those two things help you set expectations with your new subscribers.
3. Design Your Email Marketing Campaign
Every email marketing plan is composed of two parts. There are the emails that you manually send to your subscribers, and then you have the automated emails that you'll send to subscribers. When designing your email marketing campaign, you should consider both types of emails.
I recommend you start by creating all of the automated emails you plan to send to subscribers. Examples of automated email sequences you'll need to design include:
Welcome email series
Re-engagement email series
Lead nurturing sequence
Purchase reminders
Depending on your business, you might use some or all of these email sequences.
In addition to the automated email sequence, you should also send regular updates to your list. Those regular updates should align with the promise you made to your subscribers.
4. Track results
Result measurement resides at the tail end of a digital marketing campaign. It's when you gather and evaluate metrics around your emails: including open rates, click-through rates for your CTAs, and conversion numbers.
You should track your email marketing performance metrics to assess its efficacy (or lack thereof). Use the insights you gained by analyzing your email campaigns to provide better content to your subscribers.
In Conclusion
Email marketing is one of the best B2B marketing channels for engaging and nurturing a relationship with a large audience. When properly implemented, emails can help fuel the growth of your business.
When designing your email marketing campaign, make sure to create a strategy that aligns with your audience's interests. The best way to do this is by creating a customer persona and setting clear business goals. You can then use these insights to create a style guide for your campaign and decide on the type of content you'll provide your audience.